The official HP Store is running a fantastic Spring Sale this week and we've spotted some terrific prices on the HP Spectre X360 - one of our favorite Windows laptops.
Right now, there is a range of discounts all the way up to $500 off both entry-level 13.5-inch models and high-end 16-inch models. For those interested, here are the two best deals at HP today: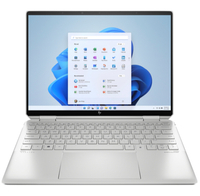 HP Spectre X360 2-in-1 laptop: was $1,249 now $899.99 at HP
Size: 13.5-inch
Processor: Intel Core i5-1235U
RAM: 16GB
Storage: 512GB SSD
An excellent choice for both work and casual use, this HP Spectre features a handy combination of a speedy Core i5 processor and an extremely portable 13.5-inch display. Whether you're working from home or headed down to the local coffee shop, this flexible machine is equally suited for all types of environments and particularly to those who value portability.
Performance rating: ⭐⭐⭐
Value rating: ⭐⭐⭐⭐⭐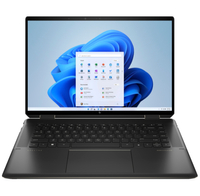 HP Spectre X360 2-in-1 laptop: was $1,649 now $1,149.99 at HP
Size: 16-inch
Processor: Intel Core i7-12700H
RAM: 16GB
Storage: 512GB SSD
For those who need a little more power or simply prefer a bigger display, check out this massive $500 discount on the top-of-the-line 16-inch HP Spectre. This model is equipped with an exceptional Core i7 processor, which will help you speed through all but the most intensive of applications. While generally overkill for casual use, this high-end laptop is perfect for those who need a bit of power for creative or business use cases.
Performance rating: ⭐⭐⭐⭐⭐
Value rating: ⭐⭐⭐
Two exceptional high-end laptops with great deals
Gorgeous premium design
Useful 2-in-1 design and touchscreen display
Good battery life
Lightweight
Options for an OLED display
We've always been big fans of the HP Spectre range here at TechRadar. They're pricey, sure, but they've consistently been some of the best ultrabooks money can buy over the years. In the admittedly niche area of high-end 2-in-1 laptops, they stand out as the best option right now thanks to a combination of their outstanding design and competitive specs.
Our HP Spectre x360 (2022) review of the latest 13.5-inch model was generally positive, although we did have a few issues with the touchpad. As always, though, we were impressed with the small size and lightweight chassis – and we also found the battery life to be outstanding for a Windows laptop. Price was also an issue for us, although today's fantastic laptop deals at the official HP store massively offset this particular bugbear. At $899, we think the 13.5-inch model is a fantastic buy in particular right now.
Out of your price range? Here are more of today's best laptop deals on our favorite models.
Bookmark our page on the upcoming Memorial Day laptop sales if you're thinking about waiting it out for the end-of-May event. Also worth checking out is our main Memorial Day sales page for recommendations on TVs and other tech products.