Black Friday has ended – but there are still some Black Friday 65-inch TV deals milling about online if you're in the market for one.
We saw an immeasurable number of brilliant Black Friday deals during the world's most popular sales period. And, while it might be over now, you can still pick up a new 65-inch screen at a discount as there are a few offers available at Amazon, Best Buy, Walmart, and more.
You won't have a huge amount of choice, given that most deals have ended. Even so, the likes of LG, Samsung, and Sony have retained price cuts on some of their models, so you're sure to find a decent Black Friday 65-inch TV deal here.
If you're after a bigger TV, our Black Friday 75-inch TV deals and Black Friday 85-inch TV deals guides have a number of other offers. Alternatively, head over to our Cyber Monday TV deals article for other terrific, last-minute tech-based offers, or our Cyber Monday Samsung deals hub to pair your new Samsung TV with a relatable soundbar.
Black Friday 65-inch TV sales (US): quick links
The best Black Friday 65-inch TV deals in the US
Black Friday 65-inch TV sales (UK): quick links
The best Black Friday 65-inch TV deals in the UK
Should you wait for a Black Friday 65-inch TV deal?
For someone waiting to unlock the best Black Friday 65-inch TV deals, there is good reason to wait for November's arrival. Adobe's Holiday 2021 trends report clearly shows that prices started to trend downward in mid-October, with prices bottoming out on Cyber Monday before bouncing back up again.
For 2022, we're expecting to see TV prices follow much the same pattern as Black Friday 2021. The 65-inch category is a popular screen size, however, so if there's a specific brand and model you're seeking, it will be a good idea to jump on earlier deals. But if you're buying on price alone, there's an even better reason to wait on Black Friday since budget 4K TVs will be seeing the best prices of the year.
Buying advice: 3 of the best 65-inch TVs to watch out for on Black Friday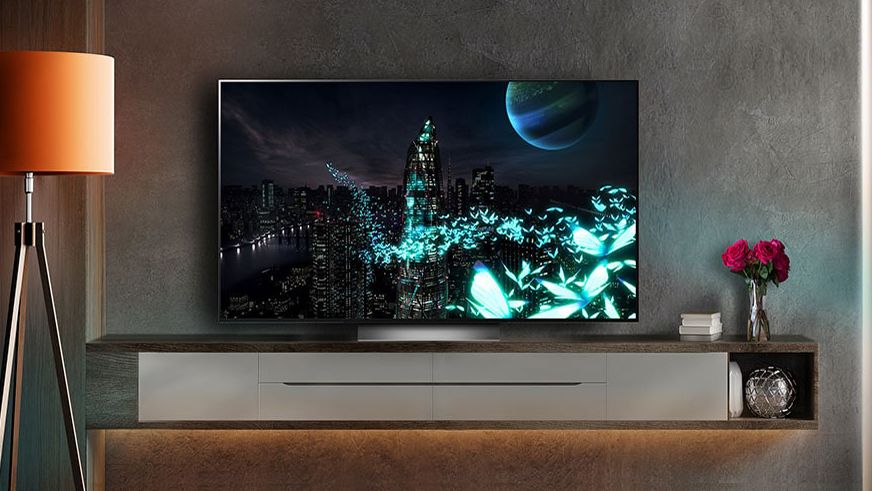 The LG C2 OLED holds the top spot on our list of the best TVs in 2022. That's due to a number of improvements LG has made to this year's model compared to the LG C1 OLED.
Improvements for 2022 include the new Alpha a9 Gen 5 processor, which is designed to offer better object enhancement and dynamic tone mapping than its predecessor. In addition to those improvements, the C2 OLED carries forward the four separate HDMI 2.1 ports that it inherited from the C1 OLED, meaning it's the perfect companion for the PS5, Xbox Series X and Xbox Series S.
The C2 has already seen some steep discounts from its initial list price at all screen sizes over the course of 2022. We expect to witness the best deals yet happen during Black Friday, so this TV should be at the top of your watch list.
Read the full LG C2 OLED review
The Samsung BU8500 is designed to offer some up-to-the-minute functionality, discreet looks, and rock-solid build quality at a price that the majority of us won't baulk at. And it absolutely delivers. It's a 4K HDR TV (with the usual Samsung exception of Dolby Vision, which it doesn't support) with a trio of HDMI inputs, voice-controll and a Tizen smart TV interface featuring all the apps you want at this sort of money.
This is not Samsung's best TV, but it punches way above its price tag. In every significant area of picture-making, the Samsung's never less than competitive; it has great gaming features; and the backlighting is really impressive. The sound is a bit weedy, which you'd expect from a TV of this thinness and price, and while we're not entirely impressed with the changes Samsung has made to its Tizen Smart TV interface it's still easy to find your way around and navigate through channels, sources and apps.
Samsung's entry level TVs like the BU8500 usually see deep discounts on Black Friday, so there's an excellent chance that you'll get a great deal on the 65-inch version. And since it's a 2022 model, there's likely to be plenty of inventory going into the peak selling season.
Read more: Samsung BU8500 review
8K might seem like overkill, but there's no doubt in our minds that the Samsung QN900B Neo QLED 8K TV delivers a whole new level of performance. The Mini-LED-sporting QN900B Neo QLED 8K TV delivers stunning picture quality, exceptional color and brightness, terrific sound and outstanding blacks, and it does it all in a package that's beautifully designed too.
Samsung's 'Quantum' Mini-LEDs are 1/40th the size of a regular LED, meaning thousands of smaller LEDs can be packed together in a much tighter fashion. That ensures far more accurate dimming zones, which in turn means black levels that are practically indistinguishable from an OLED.
8K TVs like the QN900B are typically pricier than their 4k counterparts, which is why you'll want to wait until Black Friday or Cyber Monday to get the best possible deal. Samsung recent "Discover Samsung" promotion, saw the company's Neo QLED mini-LED TVs discounted up to $1,700. We expect to see equivalent deals on Black Friday for the 65-inch QN900B.
Read the full Samsung QN900B Neo QLED 8K TV review
3 Pro Tips for buying a 65-inch TV on Black Friday
1. The big discounts will be for 2021 models
65-inch TV Black Friday deals will cover a wide range of brands, but the best ones will be for 2021 models. In many cases, those sets will have a feature set that matches – or nearly matches – 2022 models, so those deals will be well worth investigating.
One thing to be conscious of is that the inventory of 65-inch TVs that came out in 2021 will be limited compared with 2022 sets, so you may want to jump on an early deal – potentially one that rolls out before Black Friday.
2. Check out other sites than Amazon
Amazon is a primary destination for Black Friday, but they are hardly the only game in town when it comes to TV deals. The reality is that you can find the same or even better deals at sites like Walmart, Best Buy, B&H Photo and others. So while it's fine to start your search at Amazon, make a point of checking out the other sites listed in our Today's best TV sales section to find the best prices. Black Friday deals unfold dynamically over the course of the week before wrapping up on Cyber Monday, so check sites often during that time especially if you're looking for a specific screen size like 65 inches.
3. Check to see if the model is refurbished
There's nothing wrong with refurbished and open-box TVs, and such models usually represented the best, almost too good to be true deals. But bigger-screen TVs – those with a 65-inch and up screen size – are difficult to unpack and re-pack, so you'll want to minimize any risk of returns. A refurbished or open-box TV is a less safe bet than a factory fresh unit, so you should take that into consideration.
Black Friday 65-inch TV deals 2022: our predictions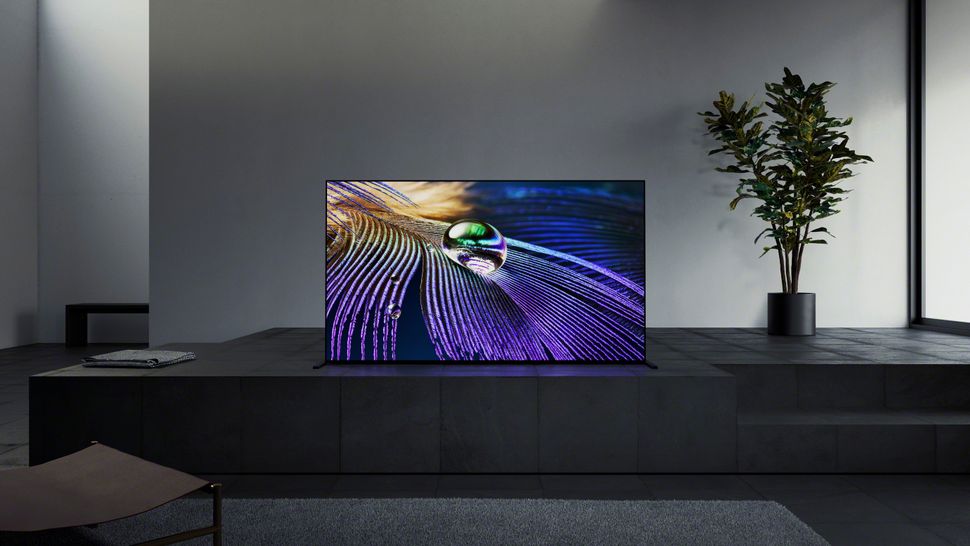 When will the best Black Friday 65-inch TV deals start in 2022?
Black Friday is over for another year, but there are still lots of deals available - we're rounding them up in our best Black Friday deals page.
How good will this year's Black Friday 65-inch TV deals be?
Black Friday 2021 saw TV deals extend up in the $1,000 off range for higher-end, biggest-screen models from premium brands like Sony and Samsung, and we expect to see the same thing happen in 2022. Price drops for 65-inch OLED models from LG and Sony won't be as dramatic as for larger screen sizes and 8K models, though they should hit new lows for the year.
What Black Friday 65-inch TV deals do we expect to see in 2022?
LG, Sony, and Samsung OLED TVs have all experienced significant price decreases in 2022, with Samsung's 65-inch S95B QD-OLED model getting reduced by as much as $1,000. In many cases the decrease was temporary, though we fully expect them to revisit their 2022 lows for Black Friday.
One good indicator of where prices are headed was Samsung's recent "Discover Samsung" promotion, which saw the company's Neo QLED mini-LED TVs discounted up to $1,700. We expect to see those price drops revisited during the Black Friday and beyond, and expect other premium brands to follow suit.
Black Friday is also a time when the best deals become available for mainstream brands like TCL, Vizio, and Hisense. Amazon's own Fire TVs and Best Buy house brand Insignia also get heavy discounts on Black Friday – something we expect to continue in 2022 for the 65-inch TV category as well as smaller screen sizes.
LAST YEAR'S BEST BLACK FRIDAY 65-inch TV DEALS