Best iPhone 15 Plus plans in Australia (November 2023)
Should you buy Apple's big-screen iPhone from Telstra, Optus or Vodafone?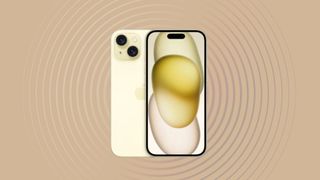 (Image credit: Future)
The iPhone 15 Plus is for those who want a big-screen iPhone without the expense, and you can now buy it from Telstra, Optus, Vodafone and outright retailers. But which telco has the best iPhone 15 Plus plan? We've compared all the plans on offer, and Vodafone is our top recommendation for most people.
For those looking to buy outright, we're highlighting any iPhone 15 Plus deals on this page, such as a Kogan deal which can get you AU$50 off your purchase. The standard iPhone 15, iPhone 15 Pro and iPhone 15 Pro Max are also now available to buy, and we have separate pages which outline the offers available on these devices. If you're considering signing up to one of these phones, jump to our guides below:
Best iPhone 15 Plus plans: our picks
Best overall iPhone 15 Plus plan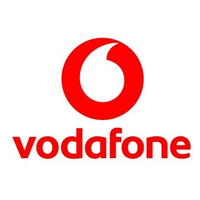 iPhone 14 Plus (128GB) | 80GB data | 24 months | AU$113.70p/m
Vodafone is our pick for the best iPhone 15 Plus plan you can get. On a 24-month contract, the most affordable option is the AU$45 Small plan, which now comes with double data. That means you'll get 80GB instead of the usual 40GB, which is more than enough for most people. Throw in handset repayments, and you're looking at AU$113.70 a month – that's a little cheaper than Optus' equivalent plan at AU$117.70 a month, but only 30GB of data.
Total cost over 24 months is AU$2,728.80
Best premium iPhone 15 Plus plan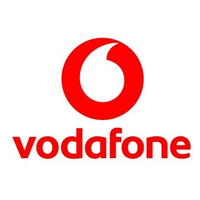 iPhone 14 Plus (256GB) | 80GB data | 24 months | AU$122.04p/m
If you want more storage space, you can move up to the 256GB model of the iPhone 15 Plus for AU$122.04 a month. That price is available when you sign up to Vodafone on a 24-month contract and choose the AU$45 Small plan. You'll get 80GB to burn through each month thanks to Vodafone's double data deal, and you'll keep getting that data for as long as you stay connected to this plan.
Total cost over 24 months is AU$2,928.96
Compare iPhone 15 Plus telco plans
Want more options? Here's a look at how much you'll pay each month for the iPhone 15 Plus (128GB) on a 24-month contract across Telstra, Optus and Vodafone. Note that the prices shown here don't factor in any trade-in offers.
Other iPhone 15 Plus deals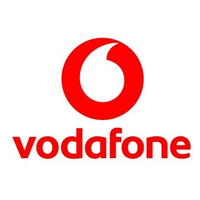 Vodafone | trade-in and get up to AU$1,500 in credit + double data
Vodafone's trade-in deal can get you up to AU$1,500 in credit to put towards your new device. To be eligible for this offer, just note that you'll need to stay connected to a Vodafone plan for either 12, 24 or 36 months. The amount of credit you receive will be dependent on what model phone you have and what condition it's in. For example, only the iPhone 14 Pro Max (1TB) in good working order can get you the AU$1,500 bill credit. In addition to trade-in value, Vodafone is offering double the data across all its phone plans.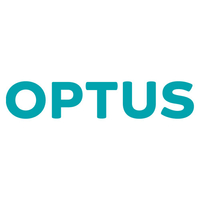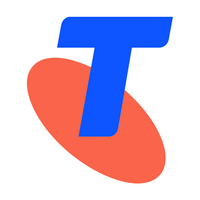 Telstra | trade-in and get up to AU$1,250 in credit
The trade-in offers continue over at Telstra, with the telco offering up to AU$1,250 in credit when you trade-in an eligible phone for the iPhone 15 Plus. As with all trade-in deals, the value you receive for your trade-in depends on the model and condition of your handset.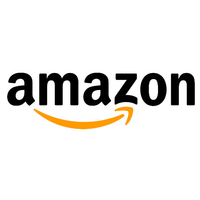 Amazon | outright from AU$1,649
Amazon isn't offering any deals on the iPhone 15 Plus at the moment, so it's only available from AU$1,649 at the retailer, which is full price. Amazon Prime members can benefit from free and fast delivery, and you can get a free 30-day trial if you haven't signed up previously.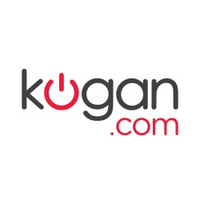 Kogan | AU$50 off for Kogan First members
Kogan is offering AU$50 off the iPhone 15 Plus, bringing the device down to AU$1,599 for its Kogan First members. If you're not a member, Kogan is currently offering a 14-day free trial of Kogan First which you can take advantage of. If you don't want to stick around after the free trial, be sure to cancel before the 14-day period to avoid the AU$99 annual membership fee.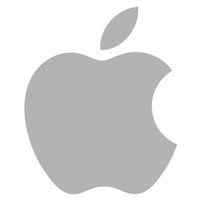 Apple | trade-in and get up to AU$1,255 in credit towards your iPhone 15 Plus
You can get anywhere from AU$50 up to AU$1,255 off the new iPhone 15 Plus by trading in an older iPhone with Apple. That is the caveat though – Apple only accepts other iPhones for its trade-in program. The final value of your trade-in device depends on the model and its condition, but you'll get an estimated value before making the purchase.

What are the new features for the iPhone 15 Plus?
Similar to the iPhone 15, the iPhone 15 Plus has gotten a raft of upgrades this year: Dynamic Island, a USB-C charging port, a more powerful processor and a seriously beefed up main camera. We'd argue that these changes make this generation of Apple's Plus phone much more appealing than the iPhone 14 Plus that came before it.
Dynamic Island was exclusive to last year's Pro models, but now it's available on both the iPhone 15 and iPhone 15 Plus. If you're unfamiliar with Dynamic Island, it's the pill-shaped cutout where the camera notch used to be at the top of the screen. It can expand to turn into a notification centre of sorts, allowing you to use Spotify, check your Uber, see incoming calls and much more.
We're happy to report that while the 15 Plus has kept the straight sides that have been a mainstay for iPhones over the past few years, Apple has softened the edges to make them a little more rounded. We think that's particularly good for an iPhone of this size, as its 6.7-inch screen should feel more comfortable in your hands for longer periods. And while we're talking about design, RIP to the Lightning charging port. Apple has finally embraced USB-C.
iPhones have housed 12MP cameras for a long time, but this year, finally, Apple has given the iPhone 15 Plus a 48MP sensor – it's about time. A bigger sensor should give you better shots in all environments, but you might notice the biggest difference when taking photos in low light. Apple is also promising improved portrait photography and better results when using 2x zoom.
You can get the new iPhone 15 Plus in pastel shades of pink, yellow, green and blue, and there's also a black colour option for those who want something more neutral. Pricing for the iPhone 15 Plus starts at AU$1,649 for the model with 128GB of storage, moving up to AU$1,849 for the 256GB model, or AU$2,199 for the 512GB version.
Sign up for Black Friday email alerts!
Get the hottest deals available in your inbox plus news, reviews, opinion, analysis and more from the TechRadar team.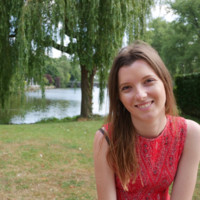 Jasmine Gearie is an ecommerce editor at TechRadar Australia, with a primary focus on helping readers cut through the jargon to find the best mobile and internet plans for their needs. She crunches the numbers to maintain dedicated guides to the latest phones, NBN and broadband plans of all types, and covers the important telco industry news. She also hunts down tech deals on laptops, phones, gaming consoles and more, so readers know where to buy the products they want for the cheapest prices.