Looking for the best Xbox One bundles and deals? You're in the right place for the cheapest Xbox One prices from around the web as we're constantly on the lookout for the best offers. It's what we do every day.
There are some great discounts this week, especially considering the deals have been sub-optimal to say the least in recent months. Thankfully, November is one of the best times of year to get a great Xbox one bundle as we start to see prices tumble on a large selection of deals.
The Xbox One S has generally replaced the original model now, but we still see the some cheap discounts, so keep an eye out on both comparison charts and bundle lists below. Don't forget, Xbox One bundles are usually much better value than buying a console on its own. If you'd prefer to leap into the world of 4K gaming, then you could be tempted by one of the latest Xbox One X bundles.
Looking to buy in the UK or Australia? You'll want to take a look at our UK page or AU page.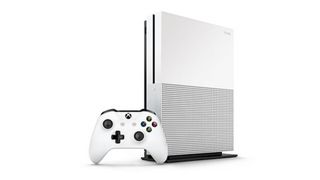 The best Xbox One S deals
Before you look at the older Xbox One bundles, you may want to consider the new Xbox One S. The slimmed-down design looks much better than the original chunky box and the power brick has been absorbed. The main draw though is 4K visual support meaning you'll be able to watch specialized 4K Blu-Ray and Netflix content in 4K on your new 4K TV. The new version's 2TB, 1TB and 500GB models launched recently and have been selling very well.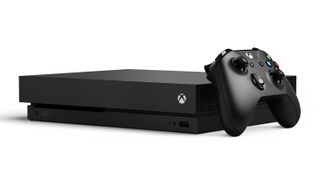 The best Xbox One X deals
The new HDR 4K Xbox One X is available now, although it's considerably more expensive than the Xbox One S. The prices below are mainly for the console on its own. But if you'd like to see the options that include games too (sometimes you'll get ones thrown in for free), then head on over to our Xbox One X bundles page.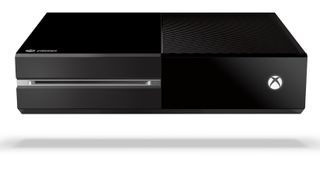 The best original Xbox One deals
These prices are for the older Xbox One model. The console is considerably larger and has an external power brick. It won't play Netflix or Blu-Rays in 4K, but is just as an effective games console as the new Xbox One S. Nowadays though, we're finding the Xbox One S deals are even cheaper, so we'd only go for the older model if you spot a seriously cheap deal.
Xbox One bundles
1TB Xbox One S | Gears of War 4 | $329 @ Amazon
Gears of War 4 should be high on the must-buy list of any new Xbox One S owner. This is looking a bit pricey for the 1TB version of the Xbox One S though, especially with a game this old. We'd hold out for something cheaper or with a newer game at this price to be honest.
View this Xbox One bundle: 1TB Xbox One S with Gears of War 4 $329 @ Amazon
Grey Xbox One S | Battlefield 1 | $259 @ Amazon
This is the cheapest grey Xbox One S Battlefield 1 bundle we've seen in a while. You're only getting a digital copy, but it's still way cheaper than buying a physical copy separately and you get the limited edition grey console. Not bothered about the grey console? Then you can get much better value Xbox One bundles above.
View this Xbox One bundle: Grey Xbox One S with Battlefield 1 $259 @ Amazon
2TB Xbox One S | Gears of War 4: Ultimate Edition | $439 @ Amazon
This 2TB crimson red Xbox One S is incredibly rare, hence the high price. If you're a collector though, this could be your last chance to get a brand new one. It also comes with Gears of War 4: Ultimate Edition.
View this Xbox One deal: Red 2TB Xbox One S and Gears 4 $439 @ Amazon
Xbox Live Gold deals
Need to top up your Xbox Live Gold membership? Don't pay the default automatic $60 renewal price. Check out our range of Xbox Live Gold deals to save some serious money.
Still considering a PS4 instead? Then you'll want to take a look at our cheapest .