The cheapest Xbox game deals in December 2023
Deals
Contributions from
last updated
These are the cheapest Xbox game deals in June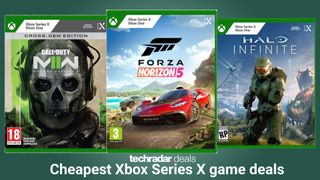 (Image credit: Microsoft )
The best Xbox game deals are essential for those looking to expand their gaming library without emptying their wallets, and with a variety of fantastic games available on both the Series X and Series S, there's bound to be something to suit your playstyle, and we've rounded up all the best offers on games for both systems.
Even with the success of Xbox Game Pass, the premiere service doesn't account for everything available on the Xbox Series X. You might even prefer buying physical copies for your collection, especially since games have a tendency to disappear from Game Pass without much warning.
For the full experience, we're also bringing you the best monitors for Xbox Series X as well as the best Xbox controllers, and the best Xbox Game Pass deals, too. It's the best time to get to grips with what the Xbox Series X and Series S are capable of, alongside what they offer game-wise.
The latest Xbox game deals in 2023
Call of Duty: Modern Warfare 2
Regular price: $69.99 | £69.99 | AU$109.95

Call of Duty: Modern Warfare II is the latest in the long-running blockbuster shooter franchise which lovingly re-imagines the story and characters from the 2009 sequel. It's built on the same excellent engine as Warzone and Call of Duty: Modern Warfare from 2019. If you're in the mood for some fun multiplayer action or want to get invested in a gritty all-out story then you can pick this one up fairly cheap nowadays.
Forza Horizon 5
Regular price: $59.99 | £49.99 | AU$99.95
Forza Horizon 5 is the latest in the spin-off motorsport franchise that transports players to Mexico and brings a splash of color to the open-world driving chaos. Unlike the mainline series, you won't find many tight and confined tracks here. It's all about open-ended fun and freedom in the beautiful hills and valleys. Better yet, it's frequently reduced too.
Halo Infinite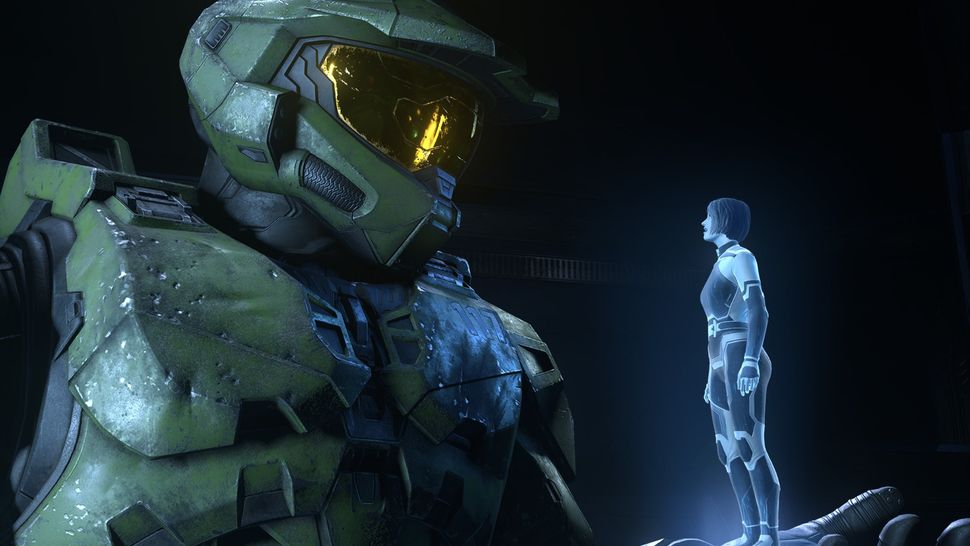 Regular price: $59.99 | £59.99 | AU$119.95
Halo Infinite is arguably the best FPS game available on the Xbox Series X right now and features one of the best main campaigns of the franchise to date. While the multiplayer is free-to-play, we think you're doing yourself a disservice by missing out on all the action in the most explosive time in Master Chief's life yet.
WWE 2K23
Regular price: $59.99 | £59.99 | AU$119.95
Fans of wrestling action will get a kick out of the latest iteration of the all-star sports simulator. While the WWE games haven't quite had the best run of things recently, such as with the disastrous launch of WWE 2K20. This new version is a definite return to form over the still-great WWE 2K22, so if you want to body slam your favorite superstars through the mat then this is tough to beat.
Hitman 3
Regular price: $69.99 | £59.99 | AU$124.95
The Hitman trilogy comes to an end with Hitman 3, the recently released stealth adventure that pits players against a series of assassination puzzles across a new range of particularly gorgeous maps. We're already seeing a few Xbox game deals hitting this particular title, with retailers offering introductory discounts of up to $10 / £20 in the first week of release. If you do spot a price below MSRP in these early days then, you're getting a great deal.
Cyberpunk 2077
Regular price: $59.99 | £49.99 | AU$ $99.95
Cyberpunk 2077 hasn't had an easy time of it. Rushed out to meet the holiday demand after several delays, the finished product back in December was riddled with bugs and barely playable on anything other than PC, Xbox Series X and - at a stretch - PS5. Patches are coming in slowly now to improve the experience on last-gen consoles, though that hasn't been enough to revive the price tag here. You'll find it regularly discounted just a few months after release.
Assassin's Creed: Valhalla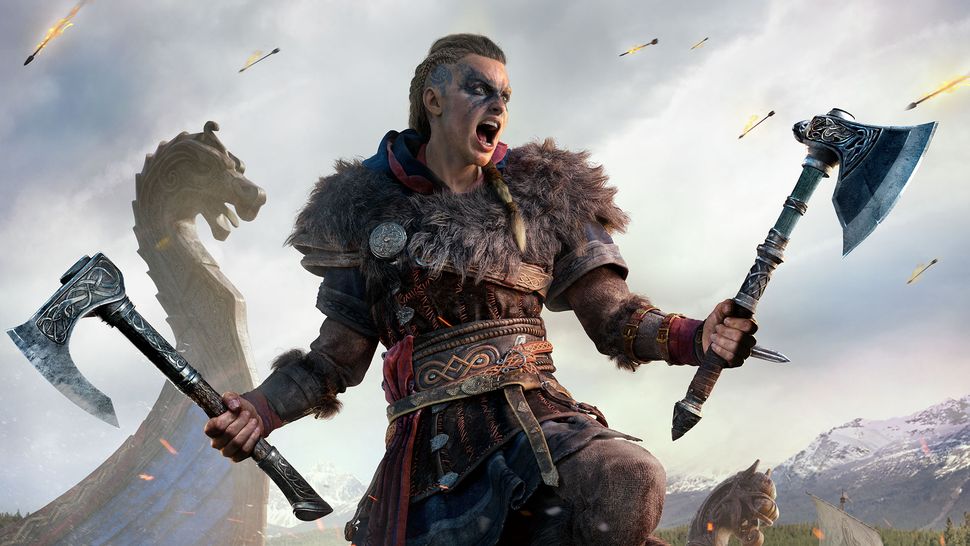 Regular price: $59.99 | £54.99 | AU$99.95
Assassin's Creed: Valhalla is the golden child of Xbox game deals at the moment, taking a steep price cut around a month after release, and dipping in and out of the $30-$40 / £30-£40 region ever since. The latest instalment in Ubisoft's Assassin's Creed series, this Viking action adventure is available as an Xbox One and Xbox Series X title through Smart Delivery.