If iPhone SE deals are what you seek, you've come to the right place. On this page we're rounding up all of the best iPhone SE deals, so that you can easily find the right deal for your own personal needs. The iPhone SE looks and feels exactly the same as the iPhone 5S. But instead of sporting two-year-old hardware it's fully up to date, with a super-fast CPU and graphics, and the 12MP iSight camera straight out of the iPhone 6S. It's a modern iPhone in the shape of an old iPhone, for people who like the old iPhones but want more up-to-date hardware. It's also ideal for iPhone fans who don't want or need a massive screen.
At the top of this page you'll find a super helpful comparison tool that will enable you to pick through all of the UK's iPhone SE deals to find the one that's perfect for you. Underneath that you'll see our pick of the best iPhone SE deals according to biggest discounts and best data allowances etc.
More options: iPhone 6S deals | iPhone 6S Plus deals | iPhone 7 deals | iPhone deals
The best iPhone SE deals across all UK networks this month:
Lower down the page you'll be able to read about all of the best iPhone SE deals on a model-by-model and network-by-network basis. But first of all here are the best deals on the 16GB and 64GB iPhone SE models (no 128GB option with this one) so you can instantly see what the best deals are.
iPhone SE 16GB | FREE upfront | Unlimited calls and texts | 4GB data | £25pm
This is the best iPhone SE deal for those wanting to keep costs down, while also getting a healthy dose of data every month. A free 16GB handset and £25 per month outlay is perfect, as is the 4GB of data. The total cost of this deal over 24 months is £600
Get this iPhone SE deal: direct at buymobiles.net
iPhone SE 64GB | FREE upfront | Unlimited calls and texts | 1GB data | £32pm
That is not a typo. That IS the total cost of this top iPhone SE deal over two years. A free 64GB handset and a monthly outlay of £32 is great, but things get even better with a massive £192 of cashback. You'll be laughing all the way to bank. Total cost over 24 months is £576
Get this iPhone SE deal: direct from Mobile Phones Direct
Now let's break down the best iPhone SE deals by network...
Best iPhone SE deals on EE
iPhone SE 16GB | FREE upfront | 750 minutes and unlimited texts | 1GB data | £28.49pm
Looking for a super cheap iPhone SE deal? Then check out this offer from EE, which still gives you 1GB of data, 750 minutes and unlimited texts, plus a free phone for just £28.49 per month. Cheap and chips, and that's before you include the £48 cash-back! Total cost over 24 months is £635.76
Get this iPhone SE deal: direct from Mobile Phones Direct
iPhone SE 16GB | FREE upfront | Unlimited minutes and texts | 5GB data | £30.99pm
If you need lots of data but still want to get a lean price, this top iPhone SE deal from EE is a really good one. It offers unlimited calls and texts with a more than generous 5GB data for just £30.99 per month. There's nothing to pay upfront, you get 6 months free Apple Music and BT Sport, plus you'll also get £72 of cash-back. Makin' in rain! Total cost over 24 months is £671.76
Get this iPhone SE deal: direct from Mobile Phones Direct
iPhone SE 64GB | FREE upfront | 1000 minutes and unlimited texts | 2GB data | £33.49pm
For just £2.50 extra a month you can be grabbing the mighty 64GB iPhone SE for free. You take a small hit on data - but 2GB is still more than enough for most - plus who needs more than 1000 minutes each month? Not us, that's for us. It may cost you a little more in the long run, but just think of all the extra apps, games and tunes you can download - this is a great low-cost iPhone SE deal. Total cost over 24 months is £803.76
Get this iPhone SE deal: direct from Carphone Warehouse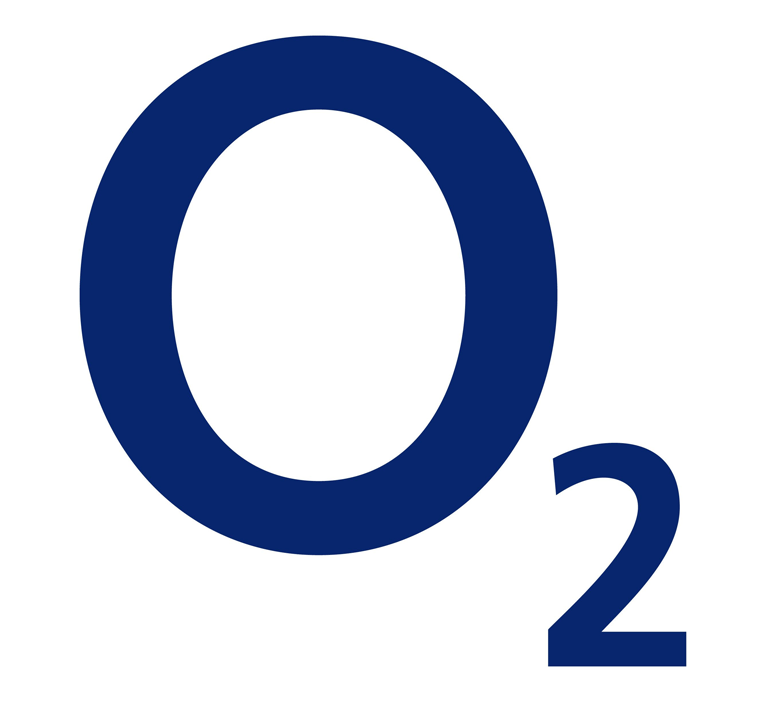 Best iPhone SE deals on O2
The network with excellent customer service
iPhone SE 16GB | FREE upfront | Unlimited calls and texts | 1GB data | £25pm
ALERT THE ELDERS. We've got an amazing cheap iPhone SE deal for you right here. This deal will set you back just £25 per month, plus there's no upfront charge! That's a free iPhone SE and 1GB of data every month along with unlimited calls and texts. Total cost over 24 months is £600
Get this iPhone SE deal: direct from mobiles.co.uk
iPhone SE 16GB | FREE upfront | Unlimited calls and texts | 3GB data | £26.50pm
Able to stretch to an extra £1.50 per month? Course you are, and you'll be glad you did as you still get a free 16GB iPhone SE plus unlimited calls and texts, but your data will treble to 3GB! Stream on my friend, stream on. Total cost over is 24 months is £636
Get this iPhone SE deal: direct from mobiles.co.uk
iPhone SE 64GB | FREE upfront | Unlimited calls and texts | 3GB data | £34.50pm
Up your monthly spend by £8 and you can get yourself a highly affordable iPhone SE deal for the larger 64GB handset. You get a free iPhone SE 64GB with unlimited calls and texts, plus that tasty 3GB of data - so it's well worth the extra outlay. The cost over 24 months is £828
Get this iPhone SE deal: direct from Carphone Warehouse
Best iPhone SE deals on Vodafone
Offers extras like Spotify and Sky Sports
iPhone SE 16GB | FREE upfront | Unlimited calls and texts | 1GB data | £28pm
Another great cheap iPhone SE deal for you right here, with Vodafone offering up a free 16GB handset for a monthly outlay of just £28. That gets you unlimited calls and texts along with a tidy 1GB of data every month. Can't say fairer than that. The total cost of this deal over 24 months is £672
Get this iPhone SE deal: direct at Mobile Phones Direct
iPhone SE 16GB | FREE upfront | Unlimited calls and texts | 3GB data | £32pm
Fancy more than 1GB of data? With this Vodafone deal you can treble that and still keep your monthly spend down. Just £32 per month, plus a free handset, unlimited calls and texts and 3GB of data, and that's before we mention the £50 cashback. Total cost over 24 months is £718
Get this iPhone SE deal: direct at Mobile Phones Direct
iPhone SE 64GB | FREE upfront | Unlimited calls and texts | 1GB data | £32pm
This is a STONKINGLY GOOD iPhone SE deal. A free 64GB handset and a monthly outlay of only £32 is already great, but things get even better with a massive £192 of cashback too. You'll be laughing all the way to bank with this excellent iPhone SE deal. Total cost over 24 months is £576
Get this iPhone SE deal: direct from Mobile Phones Direct
Best iPhone SE deals on Three
The network with unlimited data
iPhone SE 16GB | FREE upfront | Unlimited calls and texts | 4GB data | £25pm
Three also has some great iPhone SE deals this month, kicking off with this offering which is asking for just £25 per month over two years in return for a free 16GB iPhone SE. There's unlimited calls and texts, and a lovely 4GB of data to keep you going every month. Lovely. The total cost of this deal over 24 months is £600
Get this iPhone SE deal: direct at buymobiles.net
iPhone SE 16GB | FREE upfront | 300 minutes and unlimited texts | 12GB data | £31pm
Okay, so 300 minutes is oddly low, but if you can get past that fact then this deal has an awful lot going for it. A free 16GB iPhone SE, unlimited texts, £31 per month asking price and a simply HUGE 12GB of data. There's a lot to love. The total cost of this deal over 24 months is £744
Get this iPhone SE deal: direct at Mobile Phones Direct
iPhone SE 64GB | FREE upfront | Unlimited calls and texts | 4GB data | £28pm
Spend £3 less per month though and you'll get your hands on a free 64GB iPhone SE with a still excellent 4GB of data. With unlimited calls and texts, and that low monthly outlay, this is a win-win iPhone SE deal. The total cost of this deal over 24 months is £672
Get this iPhone SE deal: direct at Mobile Phones Direct