If iPhone SE deals are what you seek, you've come to the right place.
On this page we're rounding up all of the best iPhone SE deals, so that you can easily find the right deal for your own personal needs. The iPhone SE looks and feels exactly the same as the iPhone 5S. But instead of sporting two-year-old hardware it's fully up to date, with a super-fast CPU and graphics, and the 12MP iSight camera straight out of the iPhone 6S. It's a modern iPhone in the shape of an old iPhone, for people who like the old, smaller iPhones but want more up-to-date hardware.
At the top of this page you'll find a super helpful comparison tool that will enable you to pick through all of the UK's iPhone SE deals to find the one that's perfect for you - we'll find you the best prices 365 days a year, not just Black Friday. Underneath that you'll see our pick of the best iPhone SE deals according to biggest discounts and best data allowances etc.
More options: iPhone 6S deals | iPhone 6S Plus deals | iPhone 7 deals | iPhone deals
The best iPhone SE deals across all UK networks:
Lower down the page you'll be able to read about all of the best iPhone SE deals on a model-by-model and network-by-network basis. But first of all here are the best deals so you can instantly see what the best deals are from EE, O2, Three and Vodafone.
iPhone SE 16GB | £15 upfront (with 10OFF code)| Unlimited mins and texts | 1GB data | £17.99pm
Gosh! This IS cheap. Apply the Mobiles.co.uk 10OFF code at the checkout to bring the total cost of the iPhone SE to less than £450 over the 24 months. There's only 1GB of data per month, but you get unlimited everything else and the monthly tariff is insanely low. Total cost over 24 months is £446.76
Get this iPhone SE deal: from Mobiles.co.uk
iPhone SE 32GB | FREE upfront | Unlimited mins and texts | 5GB data | £22.99pm (after cashback)
If 1GB of data a month just ain't going to cut it, then you can quintuple it (look it up) for an extra fiver a month. You get a free phone thrown in, too. There is a catch though - the only way to get this rock bottom price is by redeeming a cashback offer five times during the term of the contract. Mild pain for significant gain. Total cost over 24 months is £551.76
Get this iPhone SE deal: from Mobiles.co.uk
iPhone SE 16GB | £99 upfront | 600 minutes | Unlimited texts | 30GB data | £29.91pm
Three has always long been the network synonymous with big data, and it's no different on iPhone SE deals. This offer doesn't quite stretch to unlimited data, 30GB is absolutely stacks - you'll have to try quite hard to use more than that every month. You only get 600 minutes of call time, but with this much data you can always use apps like WhatsApp to call instead. The total cost of this deal over 24 months is £816.84
Get this iPhone SE deal: from Unshackled
Now let's break down the best iPhone SE deals by network...
Best iPhone SE deals on EE
iPhone SE 16GB | £15 upfront (with 10OFF code)| Unlimited mins and texts | 1GB data | £17.99pm
Gosh! This IS cheap. Apply the Mobiles.co.uk 10OFF code at the checkout to bring the total cost of the iPhone SE to less than £450 over the 24 months. There's only 1GB of data per month, but you get unlimited everything else and the monthly tariff is insanely low. Total cost over 24 months is £446.76
Get this iPhone SE deal: from Mobiles.co.uk
iPhone SE 32GB | FREE upfront | Unlimited mins and texts | 5GB data | £22.99pm (after cashback)
If 1GB of data a month just ain't going to cut it, then you can quintuple it (look it up) for an extra fiver a month. You get a free phone thrown in, too. There is a catch though - the only way to get this rock bottom price is by redeeming a cashback offer five times during the term of the contract. Mild pain for significant gain. Total cost over 24 months is £551.76
Get this iPhone SE deal: from Mobiles.co.uk
iPhone SE 128GB | £40 upfront (with 10OFF code) | Unlimited mins and texts | 2GB data | £22.99pm
The diminutive iPhone with the big internal storage, this is a very handy deal for the 128GB version of the SE. Enter 10OFF at the checkout to get a £10 discount and bring the total price under the £600 mark. For 2GB data, it's a pretty good deal from EE. Total cost over 24 months is £591.76
Get this iPhone SE deal: from Mobiles.co.uk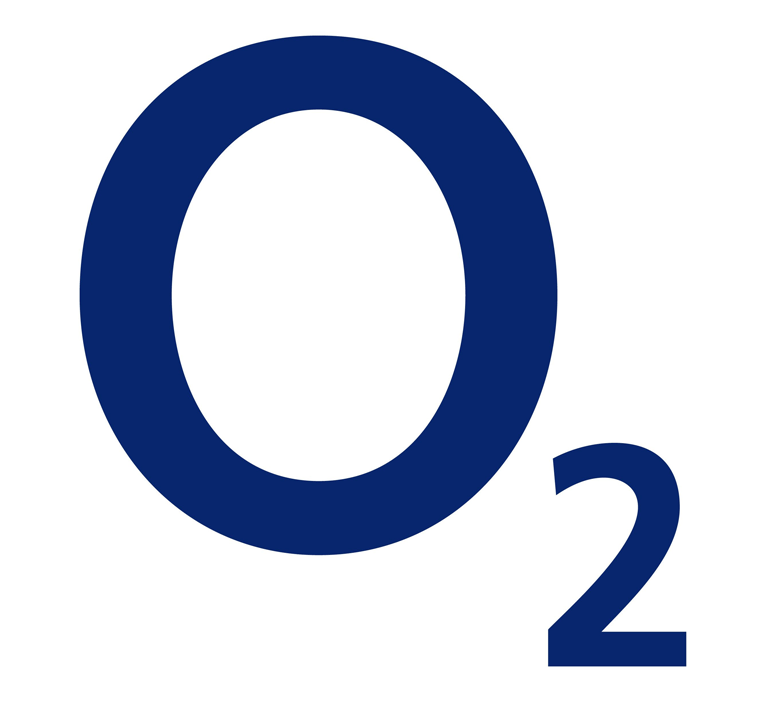 Best iPhone SE deals on O2
The network with excellent customer service
iPhone SE 16GB | £15 upfront (with 10OFF code) | Unlimited texts and minutes | 1GB data | £19pm
Want to pay just £19 per month for your new iPhone SE? Well you can with this deal from O2. The network has now sweetened the deal by dropping the restrictive limits on calls and texts. And using our 10OFF code at checkout means the handset is a grin-inducing £15. Total cost over is 24 months is £471
iPhone SE 16GB | FREE upfront | Unlimited calls and texts | 2GB data | £24pm
O2's double data bonanza means that it can now offer 2GB allowance a month for this very attractive price. Here you get a FREE 16GB iPhone SE plus unlimited calls and texts, and 2GB of data for a monthly price of just £24. Total cost over is 24 months is £576
Get this iPhone SE deal: direct from Mobiles.co.uk
iPhone SE 128GB | FREE upfront | Unlimited calls and texts | 3GB data | £27pm
Here's another solid iPhone SE deal from O2, this time with the large storage size handset. You get a free 128GB iPhone SE, unlimited calls and texts and 3GB of data. The cost over 24 months is £648
Get this iPhone SE deal: from Mobiles.co.uk
Best iPhone SE deals on Vodafone
Offers extras like Spotify and Sky Sports
iPhone SE 16GB | £30 upfront | Unlimited calls and texts | 1GB data | £23pm
Vodafone is offering up a 16GB handset for a monthly outlay of just £23 and £30 up front. That gets you unlimited calls and texts along with a tidy 1GB of data every month. Can't say fairer than that. Unless... The total cost of this deal over 24 months is £582
Get this iPhone SE deal: direct from Vodafone
iPhone SE 128GB | £40 upfront (with 10OFF code) | Unlimited calls and texts | 1GB data | £23pm
...you've got an extra tenner burning a hole in your pocket. In which case, you can get hold of the 128GB iPhone SE on the same tariff - so loads more room for all your selfies, apps and music. Just remember to enter that 10OFF code at the checkout to grab this bargain. Total cost over 24 months is £592
Get this iPhone SE deal: direct from Mobiles.co.uk
Best iPhone SE deals on Three
The network with unlimited data
iPhone SE 16GB | £99 upfront | Unlimited calls and texts | 8GB data | £23.91pm
Three also has some top iPhone SE deals this month, kicking off with this offering which is asking less than £24 per month over two years in return for a 16GB iPhone SE. You'll have to find £100 upfront, but there's unlimited calls and texts, and a healthy 8GB of data to keep you going every month. The total cost of this deal over 24 months is £672.84
Get this iPhone SE deal: at Unshackled
iPhone SE 16GB | £19 upfront | Unlimited calls and texts | 2GB data | £22pm
Fancy spending even less each month and saving over the two years of your contract? Then this is the iPhone SE deal for you. You'll need to part with a penny shy of £19 upfront, but from there you're laughing with a £22 monthly fee, 2GB of data and unlimited calls and texts. Total cost over 24 months is £547
Get this iPhone SE deal: direct at Three
iPhone SE 16GB | £99 upfront | 600 minutes | Unlimited texts | 30GB data | £29.91pm
Three has always long been the network synonymous with big data, and it's no different on iPhone SE deals. This offer doesn't quite stretch to unlimited data, 30GB is absolutely stacks - you'll have to try quite hard to use more than that every month. You only get 600 minutes of call time, but with this much data you can always use apps like WhatsApp to call instead. The total cost of this deal over 24 months is £816.84
Get this iPhone SE deal: from Unshackled