Image 1 of 5
Image 2 of 5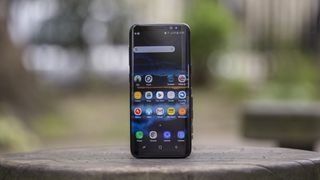 Image 3 of 5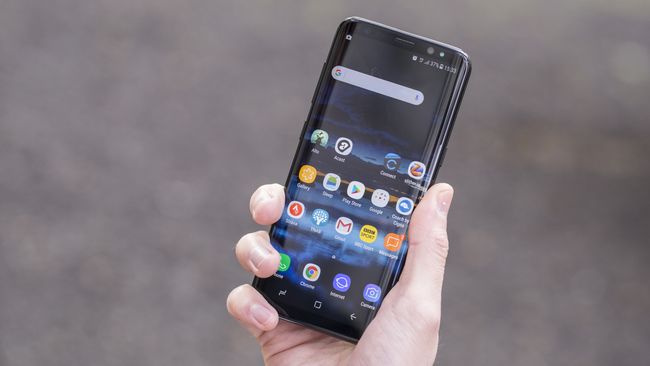 Image 4 of 5
Image 5 of 5
1. Samsung Galaxy S8
Quite simply, the best phone on the market
Release date: April 2017 | Weight: 155g | Dimensions: 148.9 x 68.1 x 8mm | OS: Android 7 | Screen size: 5.8-inch | Resolution: 1440 x 2960 | CPU: Exynos 8895 | RAM: 4GB | Storage: 64GB | Battery: 3000mAh | Rear camera: 12MP | Front camera: 8MP
Amazing camera
Lovely design
Brilliant screen
Biometric issues
The Samsung Galaxy S8 is the best phone in the world for a few reasons, but none more so than the display: it makes every other handset on the market look positively antiquated.
The camera is of the excellent quality we've come to expect from Samsung, the screen quality is the best that can be found right now, and it's smashed through all our benchmarking tests.
While it cost a lot when it was released earlier in 2017, the price has dropped a fair bit since – so the premium specs now look even better value for money, and with the screen Samsung has managed to deliver some impressive innovation at a time when there's very little to be found in smartphones.
The placement of the fingerprint scanner still irks – it could have been much better located – and the facial / iris recognition on the S8 pales in comparison to Apple's Face ID.
But as a smartphone package, the Samsung Galaxy S8 is by far the most complete on the market – you won't regret your choice if you pick up this phone.
Samsung Galaxy S8 photography samples
Image 1 of 4
Image 2 of 4
Image 3 of 4
Image 4 of 4
Also consider: Fancy even more screen? Then you'll want to check out the Samsung Galaxy S8 Plus with its gigantic 6.2-inch offering. It offers the same bezel-less Infinity display design, and exactly the same internals too – it is even more expensive though.