Editor's note: June 2023
They're a few years old and ripe for a refresh, but because of this (and the discounts we're currently seeing), the Sony WF-1000XM4 are still the buds we recommend to most people for their price – though it looks like the Sony WF-1000XM5 may be coming soon to replace them…
In the wallet-friendly realm, JLab's Go Air Pop are the best super-cheap buds you can get. And there's a debutante in this buying guide! Meet the Technics EAH-AZ80, which offer multipoint pairing to three devices – something Technics says is a world-first.
Becky Scarrott – Senior Staff Writer, Audio
A pair of the best earbuds are a must-have accessory if you want to listen to your favorite music on the move. So whether you need a motivational soundtrack to work out, want to listen to classic music on a long fight to relax or like to binge the best podcasts while you brave your daily commute, the best earbuds will be your new favorite devices.
There's a lot to love about all of the best earbuds in this list, but we think it's the compact design that's most appealing, as they're all small enough to fit in your pocket – even when they're in their charging case. The good news is, you don't need to sacrifice battery life or sound performance for their tiny form factor. And if you choose of the best wired earbuds options, you don't need to agonize over battery life at all.
We've reviewed hundreds of the best true wireless earbuds and best wireless earphones, so we know the key things to consider in terms of looks, features, and sound performance that should help you pick the right pair of earbuds to suit your budget and your preferences. Don't like the idea of earbuds? No problem. Consider the best headphones and best wireless headphones guides. If you're after only the cheapest options, read our budget wireless earbuds guide. If you want earbuds designed specifically for fitness, check out our best running headphones list, which offers sweat resistant designs and the best bone-conducting headphones.
Read on for our selection of the best earbuds, including wired earphones, affordable buds, and the best true wireless audio tech around at the moment. If you've decided on the best buds for you, find them for the cheapest possible price with our price checker, which will help you find the best headphones deal that's available right now.
The best earbuds 2023: our picks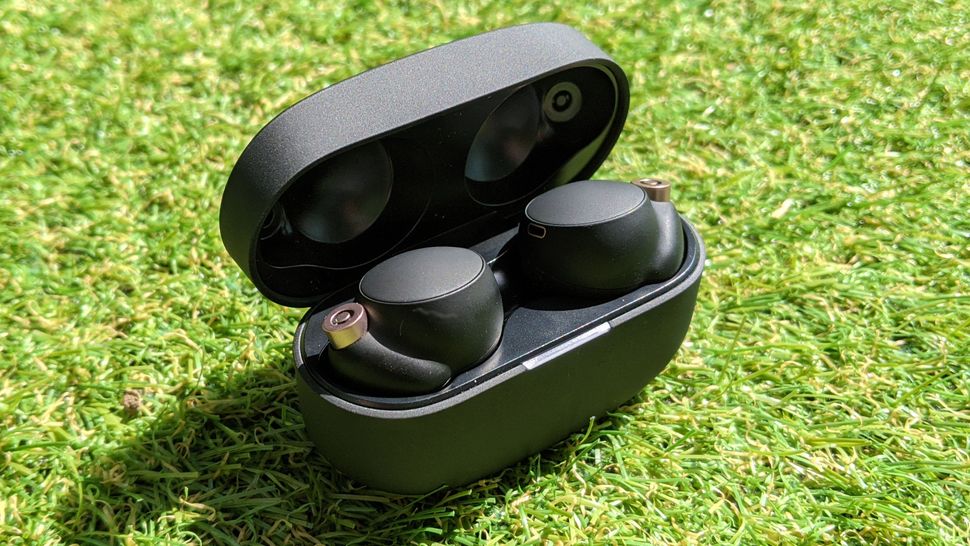 Sony is largely responsible for the health of the active noise-cancelling, true wireless earbuds market. With the WF-1000XM4, the company has combined performance, ergonomics, and build quality more effectively than ever before.
Compared to their predecessors, the Sony WF-1000XM3, these new wireless earphones offer enough quality-of-life features to make them worth upgrading to, even if they are more expensive. They may lack aptX support, they make up for that with great call quality, excellent in-app features, and a sense you've bought a classy pair of earbuds.
Listening to Kate Bush's Lake Tahoe, the ability of the WF-1000XM4 to identify and incorporate the tiniest details or the most fleeting transients into a much broader picture was obvious. 'Communicative' may seem a redundant word when discussing a person's singing voice, but here it's absolutely appropriate: if they're anything, the WF-1000XM4 are communicative.
That may mean that other true wireless earbuds surpass the Sony WF-1000XM4 in particular areas – noise cancellation, for example – but no other model comes close to offering such excellent quality across the board. That's why the Sony WF-1000XM4 are hands-down the best true wireless earbuds you can buy today.
Read the full Sony WF-1000XM4 review
It is possible to purchase a set of budget earbuds without sacrificing your listening experience – and eardrums – in the process. The JLab Go Air Pop is a terrific cheap option that makes it possible for discerning listeners to enjoy solid sound at a budget price.
They don't only beat anything in their price range for sound; they belie their lowly price point, sounding far better than you'd expect for its cheap price. Our testing of these wireless earbuds proved that vocals are relatively well handled through the mids, the bass is sensibly handled, and the soundstage is relatively expansive.
They might not beat out flagships from the likes of Sony, Apple, or Sennheiser, but they certainly punch above their weight in audio and features. They also come with reliable Bluetooth connectivity, killer battery life, lightweight earpieces, and a comfortable fit.
Read the full JLab Go Air Pop review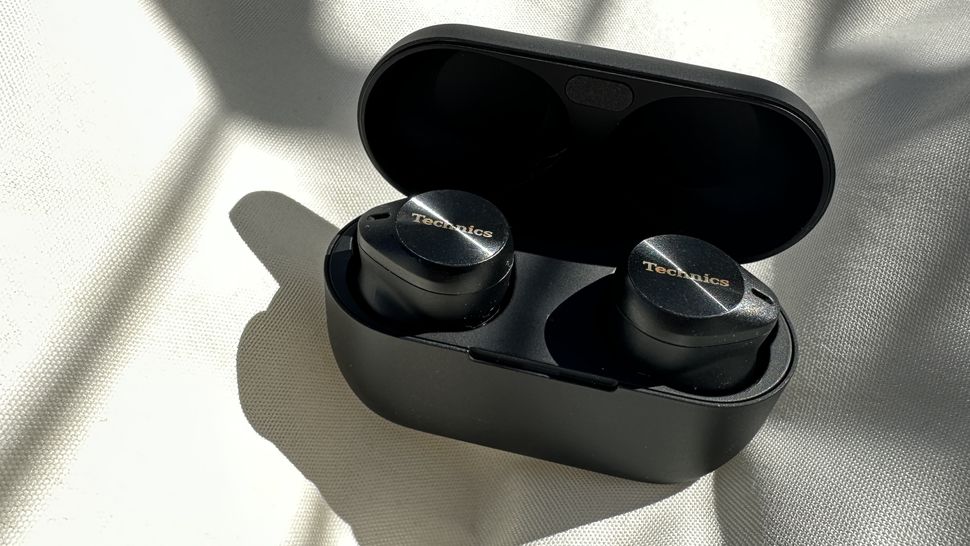 In virtually every respect, the EAH-AZ80 make a strong case for themselves. The triple-point connectivity (a first in a product of this type) proves stable and useful, and thanks to 'Just My Voice' technology these earbuds are far less prone to wind-noise interference than any number of rivals.
The sound they make is also accomplished – it's both swift and accurate, as well as balanced and detailed.
It's not the most energetic sound you've ever heard though. And marginal shortcomings related to battery life and the effectiveness of the active noise-cancellation confirm that Technics has missed the bull's-eye by a tiny margin with the EAH-AZ80.
They will be absolutely perfect for some customers, mind you – and sound quality combined with excellent fit are the two big reasons to buy them.
Read our full Technics EAH-AZ80 review
If you want earbuds that come with a cable to keep them secure so you can avoid losing them, the 1More Triple Driver in-ear headphones are the best wired earbuds you can buy today. After spending a few weeks with both the 1MORE Triple Driver in-ear headphones and the 1MORE Quad Driver in-ear headphones, we were blown away at just how much value each one gave in their prospective price ranges.
It's hard to find a better-sounding pair of earphones at this price point than the 1MORE Triple Driver. That said, if you want just that little extra refinement and luxury materials, the 1MORE Quad Driver in-ear headphones are still a bargain at twice the price.
There's very little we can fault the Triple Drivers for. Their rubber cable can be annoying, and the remote control feels cheap, but these are just nitpicks. For their price, they're impossible to beat.
Read the full 1More Triple Driver In-Ear Headphone review
Yes, they look very much like Apple's AirPods Pro and no Honor Earbuds 3 Pro review worth its Bluetooth 5.2 connectivity can ignore this fact. But rather than joining the ever-growing poor imitation pile, Honor has taken the shape of the pro-suffixed AirPods and added on-device volume control to the stems, a more customizable and enjoyable noise-cancellation experience, a new slick and easy app (as long as you don't own an iPhone – it's only available for Android) and most importantly delivered a fuller, meatier bass, a more expansive soundstage and a better, more detailed sonic experience overall.
And it has managed to do it all at a more palatable price point than Apple's Pro alternative. Despite the Earbuds 3 Pro's familiar headshell and toothbrush-head design, under the hood Honor has gone out on a limb by implementing the world's first coaxial dual-driver design with 11mm dynamic driver and piezoelectric ceramic tweeter here. Basically, the two individual drive units are built concentrically so that they radiate sound from the same point. And it could have been a disaster. Only, it is quite the opposite. It's a resounding triumph – and Apple should be worried.
Read the full Honor Earbuds 3 Pro review
The Apple AirPods Pro 2 are excellent earbuds, offering improved audio performance and fantastic ANC in Apple's comfortable and familiar AirPods-esque design. But they're a much better choice if you have an iPhone than if you don't.
The Pro 2 buds are a significant step up from the original AirPods Pro. Design changes are subtle, but audio performance is upgraded with new drivers and amplifiers. During our testing, we rated the sound on offer from the Pro 2 as excellent – there's rich audio across genres and a wide and expansive soundstage.
ANC is also improved and performs remarkably well, blocking out almost all external noises. Transparency mode is now more useful because it's adaptive, allowing you to have natural conversations when you don't want to remove your buds.
Battery life has had a boost. You get 6 hours from the buds with ANC on, and 30 hours from the charging case, which is now IPX4 water resistant – withstanding light showers and sweating – and has a speaker, handy if you lose them as you can activate a 'Find My' request.
We still rate the original AirPods Pro if you can find them at a lower price, but the Pro 2 are solid contenders in the crown for the best earbuds. ANC is top-tier and, if you're an iPhone user, we'd even recommend the Pro 2 over the Sony WF-1000XM4s. Like the Sony buds, they're excellent all-rounders, packing fantastic audio and style into a pair of buds you could happily wear all day.
Read the full Apple AirPods Pro 2 review
Given Samsung's formidable reputation in the smartphone and tablet arena, it has long surprised us that the company's Galaxy Buds output never quite hit the mark. But that has just changed int he best way possible.
Apple, Sony, Bose and Sennheiser now need to take a good look at what Samsung has done with the Samsung Galaxy Buds 2 Pro. They're good. No, really, they're good.
The headline-grabber, if you own a Samsung Galaxy device (and thus, access to the Samsung Wearable companion app and home-screen widget) is 360 audio with optional head-tracking, thus allowing you to use your phone as the focal point to direct more of that new end-to-end 24-bit high-res audio to whichever ear you prefer.
These smaller, more comfortable and less arrogant earbuds (remember the rose gold, kidney-bean shaped Galaxy Buds Live? These are nothing like those) are packed full of useful perks such as excellent ANC, voice detect, wearer detection and customizable on-ear controls – all of which work very well indeed – plus IPX7 water ingress protection. All in all, a home run from Samsung – marred only by the disappointing five-hour battery life.
Read our full Galaxy Buds 2 Pro review
These cubist, cool, refreshingly different Audio-Technica ATH-SQ1TW earbuds are clear proof that Audio-Technica is just… loving Audio-Technica right now. And why not? 60 years of hi-fi heritage is not to be sniffed at (yes, predominantly in analog audio rather than these little things, but what of it?) and Audio-Technica has earned the right to go its own way.
AT has not tried to emulate any other earbuds from competing brands here and we love the Tokyo audio outfit for it. These buds are available in no fewer than six delicious-sounding colorways (Caramel, Popsicle, Cupcake, Blueberry, Liquorice and Popcorn – try that for size, ice-white-only AirPods) and you're getting Bluetooth 5.0, 20 hours of battery, a beautiful product that fits comfortably, on-ear controls that work well (including volume) plus a low-latency mode, a hear-through function and a sound that's more expansive, clearer and generally better than anything else you can buy for this money.
As long as a lack of companion app and active noise cancellation aren't deal-breakers, these inexpensive earbuds should be on your list – and not on looks alone; the sound is very, very good for $80.
Read the full Audio-Technica ATH-SQ1TW review
The NuraTrue are probably the most personalized wireless earbuds you can buy today – and some of the best-sounding, too. They're the first true wireless earbuds from Australian audio brand Nura, following in the footsteps of its NuraLoop earphones, which rank just one position higher in this list and are some of our favorite wired earbuds of all time.
They offer unbeaten levels of customization that allow the earbuds to be tuned to your ears exactly. The accompanying app even analyzes how well the buds fit into your ears. The end result is outstanding audio performance that reveals superb levels of detail in your music, and a wide soundstage that enables every instrument to sing.
Listening to Princes' Gang Gang Dance, the pulsating synths and driving, distorted percussion sounds as if it's coming at you from every angle. As the bass line drops, with Tinchy Stryder's attacking rap vocal coming in, the sound feels incredibly immersive, with a wide soundstage and plenty of detail.
They also come with plenty of features that will appeal to anyone who wants a cheaper alternative to popular models, such as the AirPods Pro and the Sony WF-1000XM4, including decent noise cancellation, an IPX4 water-resistance rating, fast charging, and support for hi-res audio too.
Read the full NuraTrue review
If you're an over-ear headphones aficionado, the Sennheiser IE 900 are the best in-ear headphones for trying out the smaller form actor - if you can afford them, that is. These pricey audiophile-grade earbuds deliver an incredible audio performance that's testament to their great design. It's a shame there's no in-line remote on any of the cables, but that's a small bugbear.
Listening to Secure the Galactic Perimeter from the Frank (2014) soundtrack, the earbuds handle the frenetic timing changes and wild dynamic and tonal extremes with finesse. As Michael Fassbender's voice pans left and right, the earbuds demonstrate just how good their imaging is.
Elsewhere, plenty of detail has gone into making these buds. That includes aluminum housings to even including a microfibre cleaning cloth to keep your beloved buds safe.
Comfortable to wear for long periods of time, these are an expensive investment but a smart one if you're passionate about the best sound quality at all times. They're a dream for the true audiophile that never wants to miss a moment while listening.
Read the full Sennheiser IE 900 review
Cambridge Audio might be best known for its high-end audio equipment, but over the past few years, the British company has branched out into the world of true wireless earbuds. Its first offering was the Melomania 1, which are among the best wireless earbuds you can buy. However, the Cambridge Audio Melomania 1 Plus are a worthy upgrade, putting many other earbuds in the shade in terms of audio performance, battery life, and ease-of-use.
While the design of the Melomania 1 Plus hasn't deviated too far from its predecessors, there's a clear step-up in terms of audio performance, with levels of detail and clarity that could rival some of the best over-ear headphones. As we listened to Normal Song by Perfume Genius, the earbuds eked out every last drop of detail with stunning clarity.
A helpful app, easy controls, and excellent connectivity just makes us love them even more. The only downside is that there's no active noise cancellation. However, when these earbuds sound this good, we doubt you'll miss it much.
Read the full Cambridge Audio Melomania 1 Plus review
JBL is famous for its mid-range audio products that give rivals at double the price a run for their money and the JBL Live Pro 2 are no exception. The JBL Live Pro 2 are fantastic all-rounders. Thanks to 11mm dynamic drivers, the sound is powerful, clear and bassy. During our testing, we liked that you can tweak how these buds sound with an EQ in the app and a bunch of presets to choose from.
These true wireless earbuds look good with a minimal design and mirrored stems with a capacitive panel for gesture control. We found them comfortable, with a choice of small, medium and large silicone tips that create a seal for the ANC to really shine. When we trialled them they stayed firmly in place, even when working out. Those with a higher budget might want to go for buds with improved sonic performance alongside the noise cancellation, but you'd need to pay a lot more for noticeable improvements.
Read the full JBL Live Pro 2 review
On paper, the GT220 from Grado seem to have their work cut out. $259 / £250 / AU$365 for small, humdrum-looking true wireless earbuds with no active noise-cancelling and no control app. However, by performing with absolute confidence and assurance, they stand head and shoulders above the majority of true wireless earbuds on the market today in terms of exceptional audio performance and quality.
This is because they extract every shred of information from the digital files of your favorite music and deliver it with such authority, and in such a complete and coherent manner, that it manages to sound completely fresh even if you've heard it a thousand times before.
But it's not just about sound. We found them to be comfortable and lightweight and even though there's no control app, there's great, responsive touch and voice control on offer here.
Read the full Grado GT220 review
NuraLoop boils down the essence of the company's first product, the Nuraphone, into a much more compact, rugged, and affordable package. The great news is, it doesn't lose much in the process.
The star of the show in the Nuraloop headphones – and all products from this brand – is its adaptive audio technology. This is able to automatically determine a listening profile for users and then feeds them customized, well-balanced, lush sound as a result. During our tests, we were impressed by the sense of clarity and space, even at higher volumes.
The headphones are ideal for providing listeners with an experience that feels personal rather than automated. They're able to deal with a more robust lifestyle than many rivals too.
On top of this, features like active noise-cancelling, social mode, an IPX3 rating, Immersion mode, a great battery life, and the ability to attach an analog cable for 3.5mm headphone jacks makes this pair of wireless earbuds truly shine.
Read the full NuraLoop headphones review
The sound quality, battery life, and design of the Sennheiser Momentum True Wireless 2 earbuds are truly brilliant – and they're a great alternative to the Sony WF-1000XM4 at the top of our list, particularly if your idea of the best earbuds are a little more flashy.
We did find that those with smaller ears sometimes find these earbuds a little uncomfortable, however, and their high price just stops them from beating the Sony's to second place of this round up.
Otherwise, Sennheiser has pretty much knocked it out of the park with these in-ear headphones, offering great noise cancellation alongside smart, sleek looks and stunning sound. Support for hi-res audio will particularly delight audiophiles looking for more than the average earbuds can provide. These are ideal for anyone looking for a bit of extra oomph from their listening experience.
Read the full Sennheiser Momentum True Wireless 2 review
OnePlus is mostly known for its "flagship killer" phones, like the OnePlus 7 and OnePlus 7 Pro, but the company also makes headphones – the best example are the company's excellent Bullets Wireless 2, which offer incredible value in the neckbud earphones category.
In terms of audio quality, these neckband earbuds boast a lively sonic presentation and an accurate-feeling soundstage, although bass-heads may want to look elsewhere for headphones that pack a bassier punch. In our tests, we found that they're comfortable to wear, too; it's just a shame that they don't have a waterproof rating and the inline remote is so fiddly, because otherwise they could make a decent pair of running headphones.
They may be $30 more expensive than their predecessors, but the improved battery life and sound quality makes up for that. It also makes it worth upgrading if you have the originals and are due a new pair of wireless earbuds.
Read the full OnePlus Bullets Wireless 2 review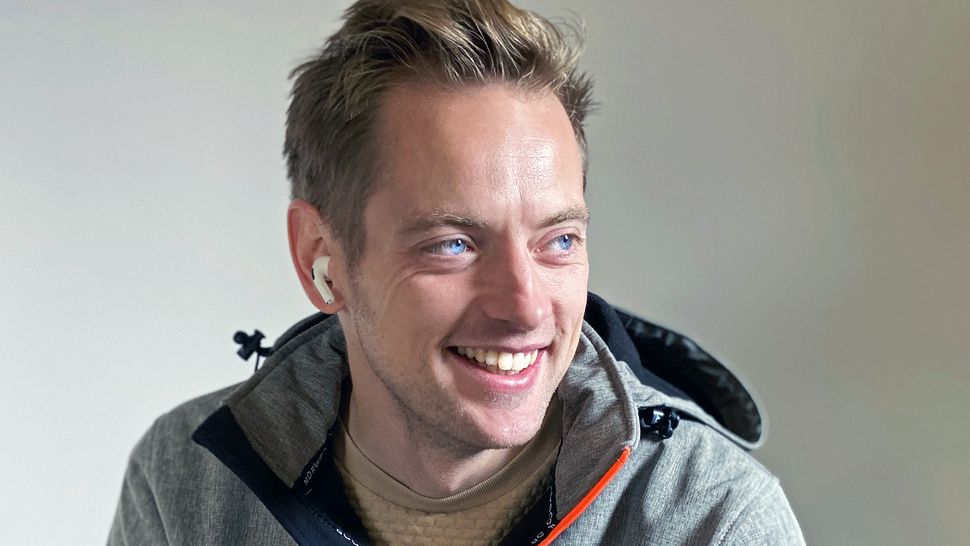 Apple's noise-cancelling true wireless earbuds, the AirPods Pro, deliver a much better fit and an improved design compared to the original AirPods.
However, at $249 / £249 / AU$399, they're pretty pricey too, and as such can't be called the very best true wireless earbuds in terms of value for money – but they may be the best true wireless earbuds for Apple fans. That said, AirPods Pro deals are becoming more commonplace as the buds age.
These snug-fitting earbuds offer a great sound, and the additional microphones provide strong noise-cancelling (particularly when commuting), as well as a useful Transparency mode, which really does let the outside world in. They even support Dolby Atmos immersive sound, thanks to Apple's Spatial Audio technology, plus they pair very well with all Apple devices thanks to some super quick functionality.
Although we did enjoy our experience with the original AirPods, the sound quality of the AirPods Pro is a definite improvement upon their predecessors. In out tests, we noticed an emphasis on vocals and bass, meaning these earbuds are better for pop fans than those that enjoy a more natural presentation that lends itself to classical music or more orchestral sounds.
There are regular rumors that a new AirPods model is on its way but for now, you can't go wrong with these.
Read the full Apple AirPods Pro review
When Jabra brings out new earbuds, the audio brand also launches an Active version. This time, the Jabra Elite 7 Active buds share almost every feature of the Jabra Elite 7 Pro. This includes good audio, ANC, good connectivity and more.
But there are a few things that set the Active version apart from the Pro, including a marginally lower price, as well as a rubberized coating on the buds, which means they're more secure during intensive workouts. They also have an IP57 rating, too, which means they're dustproof and waterproof up to one meter, so sweaty workouts aren't a problem either.
You may want to do some tweaking when it comes to the audio profile. Out of the box, the sound is heavily scooped – at once overwhelming and sometimes boomy in the bass frequencies while being boosted and occasionally brittle in the upper treble range: all of this reduces the clarity of the mids. However, the five-bad equalizer in the app means you can adjust the sound to your liking.
If you're looking for excellent call quality, the Elite 7 Pro are still the better buds, with bone conduction sensors that aren't included with the Active model. But if you're on the hunt for a new pair of affordable buds solely for fitness, the Elite 7 Active are a solid choice.
Read the full Jabra Elite 7 Active review
Best earbuds: FAQs
How to choose the best earbuds for you
Why you can trust TechRadar We spend hours testing every product or service we review, so you can be sure you're buying the best. Find out more about how we test.
The best earbuds for you need to feel ultra-comfortable to wear for extended periods of time, and must fit securely in your ear for decent noise isolation.
If you're looking for a pair of the best running headphones, your new earphones should have an IPX4 water-resistance rating or above; this means that they'll be able to withstand a little sweat as well as a spot of rain. Some of the top waterproof earbuds can even be used for swimming.
There are wired and wireless earbuds on this list, but you don't have to compromise on audio quality by going wire-free. Our current favorite true wireless earbuds, the Sony WF-1000XM4 combine class-leading sound with high quality noise cancellation tech.
If you do opt for wireless or true wireless earbuds, make sure the battery life is up to scratch, otherwise you could find yourself caught short without any music in the middle of your commute.
Most importantly, the best earbuds for you should sound good to your ears. If you're a dedicated audiophile, look for buds that support Hi-Res Audio codecs like LDAC and aptX HD Bluetooth for stellar connectivity.
Which brand has the best earbuds?
That totally depends on what you're looking for – but we're careful with our lists. That means all of the earbud and in-ear headphones above come from brands we trust. Still, if you're not sure where to start looking, respected brands like Sony, Apple, Cambridge Audio, Jabra, and Nura are good places to start.
What are the best cheap earbuds?
Some of the buds in this list are below the $80 / £80 mark, which makes them ideal for those who need a new set of headphones but can't justify a splurge. We recommend the 1More Triple Drive In-Ear Headphones – but if they're still too pricey for your current budget, then check out our guides to the best cheap headphones you can buy and the best budget wireless earbuds.
How do you choose good earbuds?
When you're choosing good earbuds, it's important to think about two key things: what you want to listen to and where you want to listen to it. For example if you like fairly quiet music and want to listen on the bus or train, you're really going to want effective noise cancellation. If you're going to be wearing your earbuds for long periods, then comfort and weight and battery life are crucial.
If like us you're forgetful there's a third thing to think about: for those of us who are always forgetting where we left our earbuds, a Find My Buds feature will save a lot of time and swearing.
And of course, there's price. If you want to spend as little money as possible then it's a good idea to think what is and isn't a deal-breaker for you – so for example if you don't need active noise cancellation then you might be better going for a pair of earbuds without that tech but with other features you prefer, such as longer battery life.
Is there a quality difference between wired and wireless earbuds?
Yes, but it's not necessarily dramatic: while there is definitely a difference, that difference is much more pronounced with large over-ear headphones, which tend to be the choice of serious music fans. Earbuds aren't quite so detailed so any differences aren't so obvious.
The reason there's a difference is because wired headphones transmit the full audio information, but wireless ones have to reduce some of that information in order to transmit it wirelessly.
How much they need to compress or reduce that information depends on the specific audio tech they use and the quality of the audio source. So for example if you're listening to an MP3 audio track you probably won't notice much difference, but if you're trying to listen to a hi-res audio track your earbuds will have to remove a lot of the detail in order to get it to your ears. That's because many Bluetooth devices simply don't have the bandwidth (data transmission capability) to stream in full quality.
If you want the best possible sound quality with wireless earbuds, look for ones with aptX HD and/or aptX Adaptive support, as that's the current industry standard for high quality streaming. If you're a Sony fan, Sony also has its own high quality wireless streaming tech, called LDAC.
How we test the best earbuds
We test each of the top earbuds in this guide to make sure they tick some key boxes.
The first is comfort and wearability. You need to know you'll be able to pop these in-ear buds in your ears for hours at a time, so they have to feel secure and comfortable. Some seem naturally designed for a snug fit, others come with different silicone tip options to help you get the fit just right – we've explained it all.
In terms of design, we also look for compact buds, those that don't stick out of your ear too much and (in the case of true wireless designs) earbuds that come with a small charging case for slipping into a backpack, handbag or even a pocket.
Most importantly, we also want to be sure the sound is excellent, with clarity and a decent level of bass. For propositions with onboard noise cancellation, we always put that feature to the test in a number of different environments to check that it fares well in a quiet room and on a busy commute.
Today's best earbuds deals