iPhone 11 Pro Max deals are Apple's biggest, best and most powerful handset...but when you take a notoriously expensive brand and pick out its top option what do you get? The phone is by no means cheap but for anyone wanting to go for high-end Apple, it will be the obvious choice.
Taking a step back, before you start weighing up costs and data plans, is the iPhone 11 Pro Max worth the cost? As we said above, this is the best Apple has right now and that shows in the spec-sheet.
Repping a blisteringly powerful CPU that leaves Huawei and Samsung on the floor, a 3969mAh battery, 6.5-inch Super-Retina OLED display and a triple camera set-up, Apple hasn't held back in a single department.
In essence, iPhone 11 Pro Max deals have reams of power, a market-leading night mode camera and a pretty stylish design all over...but really, it's just an upgraded version of the iPhone 11 Pro (as the Max part of the name would suggest…)
While it makes waves of improvements on the ever-popular iPhone 11 deals, the Pro Max version remains the option for those looking to splash out on one of the world's best smartphones. If that sounds like you, then you're in the right place.
Below, we've included a comparison of all of the best iPhone 11 Pro Max deals currently available in the UK. Use our custom-made price comparison chart to sort by price, data cap and more.
Compare iPhone 11 Pro Max deals:
The best iPhone 11 Pro Max deal right now: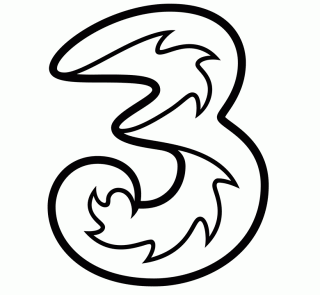 iPhone 11 Pro Max | Three | £49 upfront | 100GB data | Unlimited minutes and texts | £60pm
This deal from Three seems to be the best plan around for the iPhone 11 Pro Max right now. It offers 100GB of data at a price of £60 a month and £49 upfront. That makes it cheaper than most of the competition while still securing you 100GB of data. Total cost over 24 months is £1,489

Get tonnes of data on Three with the iPhone 11 Pro Max
iPhone 11 Pro Max review
iPhone 11 Pro Max review in brief
Apple finally joins the triple camera crew
Screen size: 6.5-inch | Resolution: 1242 x 2688 | Rear camera: 12 + 12 + 12MP | OS: iOS 13 | RAM: 4GB | Storage: 64/256/512GB | Battery: 3969mAh | Weight: 226g
Impressive night mode
Mass amounts of power
Stylish body and design
Most expensive iPhone yet
As we mentioned above, the iPhone 11 Pro Max is a truly powerful phone. It's triple camera set-up secures you a fantastic night-mode, wide angle abilities and some stunning shots.
That paired with the 3969mAh battery, super-powered CPU and high definition display leaves you with one of the most impressive phones around right now - if you can stomach the price.

Read our full iPhone 11 Pro Max review
SIM-free iPhone 11 Pro Max prices:
Unlike the cheaper iPhone 11, both the Pro and Pro Max carry some pretty heavy SIM-free costs. Get ready, because as the more expensive of the two, you'll be paying £1,149 for the cheapest iPhone 11 Pro Max model.
Obviously, those are far from cheap phones so it might help to track down a cheap SIM only deal to pair with it.
iPhone 11 Pro Max deals: FAQ
Is the price of iPhone 11 Pro Max deals worth it?
We get it. The iPhone 11 Pro Max is not cheap by any standard, so is it worth your money? Honestly, if you're wanting a high-quality iPhone then this will easily be worth it for many.
It out-specs any other iPhone by quite a way, even leaving the iPhone 11 Pro behind in terms of screen size and battery capacity. However, if you're looking at the price and thinking it's just too much then the iPhone 11 Pro will be an ideal alternative.
How does the iPhone 11 Pro Max differ to the iPhone 11 Pro?
As the name suggests, this is simply a maxed out version of the iPhone 11 Pro. It carries with it a larger battery at 3969 - the largest iPhone battery around - a 6.5-inch display, making it much larger than the two other iPhone 11 devices and even the most powerful processor. Whether or not these upgrades are worthwhile depends on if you're willing to front the massive price of the iPhone 11 Pro Max.
What are the best Android alternatives?
Like the specs of the iPhone 11 Pro Max but want to know what else your money can get you? Well honestly, this is going to out cost almost everything. You can always go for a 5G phone deal, with increased speeds and latency or if you've really got money to throw, Samsung Galaxy S20 deals and its Plus/Ultra versions will be the best you can currently get - for a massive price.