There's nothing quite like opening up a beautifully decorated envelope to find a card adorned with unique photos and a tailored message inside. Whether it's wishing good tidings, a thoughtful thank you message, or a get well soon card - photo cards have become the best way to personalise your greetings and well-wishing.
It could be for a birthday, wedding invitation, or congratulations - the best photo cards truly mark the occasion. And, what better way to celebrate a special moment than designing the card yourself?
As personalised cards gifts continue to grow in popularity, choosing the best photo card service can be a challenge. With various providers offering different deals, delivery times, and templates to design your cards from, picking out a company that specialises in quality, speed and cost is crucial. That's why we've created this photo card guide.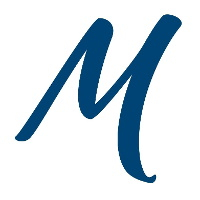 Mixbook is the #1 best photo card service
Mixbook is a pretty apt name for this service as it's the perfect blend of quality and price. It has more templates and customizable options than you can shake a stick at, its creator tool is super easy to use, and there's invariably an 'introductory' offer to take advantage of as well.

The best photo cards in 2022
Why you can trust TechRadar We spend hours testing every product or service we review, so you can be sure you're buying the best. Find out more about how we test.
Out of all the digital platforms offering photo card services, we think Mixbook is the best service available today.
There's an abundance of features and thousands of templates on the Mixbook site allowing users to design high-quality cards without the premium price tags.
But if you're looking for more creative freedom, every template is customisable. Its easy-to-use software allows you to download your own background, select stickers, edit your own font, pick the trim for your card, to truly reflect your own personal style or the gifting occasion.
What's more, you can also collaborate your Mixbook account with friends and family (up to 30 collaborators) which is great for sharing photos and contributing towards the photo card gift.
Mixbook provides some of the best quality cards, offering six card types and excellent printing quality (think crisp colours and sharp detail). With worldwide shipping, its prices are affordable, providing customers with a 40-50% off introductory offer, so you can give it a whirl without paying full price if you're still a bit tentative.
Mixbook also takes top honors in our best photo book chart - so if you're looking to do even more with your snaps, then Mixbook has plenty to offer.
Another top-quality contender, Cewe Photoworld offers a wide range of design options, covering all occasions from birthdays, weddings, thank you cards and more. The designs are traditional and perhaps slightly outdated, however, Cewe offers plenty of customizable tools to edit your photo card until your heart's content.
For advanced editing features including the full range of design elements, layouts, and graphics, as well as the option to work offline, you've got the option to download the Cewe Creator software.
Importantly, the quality of Cewe's photo cards is excellent. The printing of images is accurate and the colors are sharp and vibrant. The cards are slightly smaller than the competition, but the top-notch printing quality provided by Cewe is guaranteed to impress the recipient.
The shipping is speedy, and the delivery packaging used is unrivalled, so you can be assured that your cards will arrive undamaged and crease-free. The only drawback to Cewe is the fact you have to buy 10 cards at a time. So, if you only want one or two, you might be better off looking somewhere else. If not, we highly recommend it.

Check out the latest offers on photo cards at Cewe Photoworld.
---
Snapfish offers some of the most affordable photo cards on the market. Catering to all your card-making needs with over 1,000 templates to choose from, you might find its large number of templates tricky to navigate as the site misses out on key search filters.
Nevertheless, Snapfish has a lot to offer by the way of personalisation options, giving you the choice of starting with a blank template with plenty of stylish designs, trim options and special foil colours.
The website is well-designed and the editing tools are easy to use, and you can also expect good photo quality from Snapfish. Though for the price, Mixbook provides better image clarity. And, a slight drawback is that delivery can take up to a week if you're not paying for one of the pricier, express options.
Snapfish usually has some juicy discounts on-site, and at the time of writing, you can get so head over to the site to see what you can save.

---
Most other photo book services go large on range. Photo calendars, albums, scrap books, mugs, t-shirts - the lot. But Simply to Impress has scaled that all back to simply offer high quality photo cards quickly. Quality takes precedence over diversification, and the result is strikingly good.
Simply to Impress offers a huge selection of photo cards from holidays, Hanukkah, Baptisms, Bar Mitzvahs, Quinceañera, Birthdays to Halloween cards - you name it, it's got it. Admittedly, these templates don't offer extensive customisability like Mixbook but with the range of templates to choose from - if those fail to impress, you've still got the option to design your own photo card.
All cards are printed on thick, premium card with a choice of four finishes. You've got the option to see a proof before placing a large order and standard orders print and ship within 2 business days with expedited printing services also available.
We recommend Simply to Impress for any bulk orders, whether that be Christmas cards, business cards, charity cards, or wedding invitations. The minimum number of cards you can order is 15, so you might want to head to Mixbook or Snapfish for smaller orders. However, Simply to Impress often has sitewide discounts offering big savings.

---
Photobox is an appealing photo card provider with tons of options available for just about any occasion. And, what's more, there's also an editor tool that lets you play about with your design – although in our experience it wasn't nearly as quick and easy as Mixbook or Snapfish.
The card used is high quality and feels good in the hand, but when we received ours we were disappointed to discover someone – or something – had edited our original image. Whether by the hand of an overzealous printer or an intrusive bot we can't say, but our image was substantially brightened, which ruined our original post-processing of the image. For professionals or those who take pride in editing their images in a particular way, we'd recommend going with one of the providers above.
If you're just after some photo cards to send around at Christmas, Photobox is a good choice. And you'll typically find some discounts online, including 40% off across all photo cards, and some juicy discounts on bulk orders.

---
What is a photo card?
For the uninitiated wondering what a photo card is, let us bring you up to speed.
You've probably received one yourself over the years and wondered how your aunt and uncle were able to get pictures of them and their family on the front of a greetings card. You simply go to one of the recommended services above, upload the image (or images) from your computer or phone that you want to send out to your loved ones, and the photo card company will take care of the printing. Don't have enough snaps of your own? You can always use some free stock photos in your designs.
And if you're not particularly creative, these websites offer a plethora of fantastic designs already accessible for you to utilise. They're surprisingly simple to produce — you'll be able to create the perfect, personalised card for a loved one in no time.
What is the best service for making photo cards?
There are a lot of very good providers out there these days, but Mixbook is the one that has impressed us most. It's the one that best manages to spin the multiple plates of high quality, excellent on-site designing software, fast delivery, and reasonable prices. If in doubt, head to Mixbook - it's unlikely you'll be disappointed, but even if you are then you can rely on the service's 100% Happiness Guaranteed pledge to replace or refund your order.
How much time should I allow for creating my photo cards?
As you might expect, one of the only downsides compared to going into a shop to grab a card is the fact you have to plan ahead if you want a custom photo card. However, some of the services above have super-fast delivery times, and you won't be waiting for more than a couple of days.
Snapfish, for example, offers an expedited next-day delivery service, which requires you to order before 11am. Even so, we're not quite sure how they do it, so if you're running late and need to bag a few cards to send out, it could be a great choice.
Others like our top pick Mixbook take a little longer, with some options reaching a couple of weeks into the future for delivery. So, make sure to check you'll be able to get the cards when you'll need them by.
In terms of creating the card design, if you find a template that you're happy with you could be in, out, and ordered within ten minutes. If you want to get stuck in with creator tools, then you could lose hours in the process, but most sites are fairly intuitive, and it shouldn't take more than half an hour to complete a design (perfectionists: do not hold us to that!).
Read more: