Whether you're wishing a loved one good tidings, thanking somebody for a gift, or encouraging a friend or family member to get well soon, photo cards have become the way to personalize your greetings and well wishing.
As cards and photo gifts continue to grow in popularity, plenty of providers have jumped on the bandwagon, making it crucial that you choose the best photo cards service possible. Picking out a company that excels in quality, speed and cost is paramount.
And that's where this TechRadar buying guide comes in. We're here to help you choose the best photo card service from the many out there online.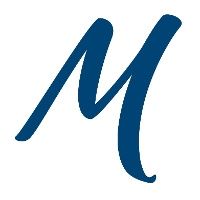 Mixbook is the #1 best photo card service
Mixbook is a pretty apt name for this service as it mixes quality and price so well. It has more templates and customizable options than you can shake a stick at, its creator tool is super easy to use, and there's invariably an 'introductory' offer to take advantage of as well.
View Deal
The best photo cards in 2021
For us, Mixbook is the cream of the crop when it comes to the highly populated world of photo card websites.
So what sets Mixbook apart from the rest? Well it's an embarrassment of riches really, as the service offers a reasonable costing service but without scrimping on quality. The vast amount of templates for seemingly every occasion you'll ever think of is dizzying. And they're fully customizable too, so if the templates aren't quite doing it for you, you can chop and cut to your heart's content until you get it just so.
All that careful design is only any good if the quality is there to match. Fortunately, Mixbook produced some of the best quality cards of any provider that we've seen. Think crisp colors and sharp detail. Plus, Mixbook invariably has a 50% off introductory offer, so you can give it a whirl without paying full price if you're still a bit tentative.
Mixbook also takes top honors in our best photo book chart - so if you're looking to do even more with your snaps, then it will kill two birds with one stone.
---
Most other photo book services go large on range. Photo calendars, albums, scrap books, mugs, t-shirts - the lot. But Simply to Impress has scaled that all back to simply offer high quality photo cards quickly. It's quality over diversification, and the result is strikingly good.
That's not to say that its range of photo cards is in the least bit limited. Holidays, Hanukkah, births, baptisms, Bar Mitzvahs, Quinceañera, birthdays. We could go on and on (and on), as the list of templates and occasions feels almost completely exhaustive.
All cards are printed on thick, premium card with a choice of five finishes. And standard orders print and ship within 2 business days with expedited printing services also available. You don't get to be as creative as with Mixbook, but with the amount of templates on show it shouldn't matter.
---
We have to say that Snapfish has been pretty smart in its photo card business model. It's teamed up with the likes of CVS and Walgreens to allow you pick up your orders in store. That could be a real boon if you're worried about your cards being delivered properly to your home - it could just be a more convenient option.
Prices are really good here, especially if you're buying in bulk. In fact, we really like the options Snapfish offers in terms of packs of multiple cards. And we're really impressed by the look of the new foil cards it offers - they're a bit more pricey, of course, but perfect for somebody special.
We count more than 1,000 different templates available, which can also be customized (but even that is less than some other services). However, unless you pay more for extra speed, you may be waiting over a week for your cards.
---
The first thing you'll probably notice about Artifact Uprising's photo cards, honestly, is the price. There's no getting away from the fact that they are a tad more expensive from the competition.
But this is what the phrase 'reassuringly expensive' was pretty much made for. If you're looking for a real wow factor from your personalized photo cards, then, paying a little extra and getting them from this provider is well worth the money.
Look at the site and you'll find hundreds of stylish designs waiting for you, with Christmas, New Year, holidays, weddings, births, graduations and thank yous all covered.
---
Chances are that you may have come across Zazzle before. The company offers such a large array of personalized products - t-shirts, mugs, phone cases, pet treats, pillow cases, blankets, etc (the list really does go on) - that you may well have used it before either in your personal life or at work. It also produces photo cards, and they're really rather good.
On the plus side, Zazzle has tonnes of designs - many of which are much more attractive than what some other services offer, there's a real focus from this site on aesthetics - and the quality is borne out by the company's prominent 100% satisfaction money-back guarantee. But despite the service's ode to customizing, you can't actually play around with the designs.
---
What is a photo card?
For the uninitiated wondering what a photo card is, let us bring you up to speed.
You've probably received one yourself over the years and wondered how your aunt and uncle were able to get pictures of them and their family on the front of a greetings card. You simply go to one of the recommended services above, upload the image (or images) from your computer or phone that you want to send out to your loved ones and the photo cards company will take care of the printing. Don't have enough snaps of your own? You can always use some free stock photos in your designs.
And if you're not exactly of a creative bent, these websites have numerous great designs already available for you to use. They're surprisingly simple - you'll be able to create the perfect, tailor-made card for a loved one in no time at all.
What is the best service for making photo cards?
There are a lot of very good providers out there these days, but Mixbook is the one that has impressed us most. It's the one that best manages to spin the multiple plates of high quality, excellent on-site designing software, fast delivery, and reasonable prices. If in doubt, head to Mixbook - it's unlikely you'll be disappointed, but even if you are then you can rely on the service's 100% Happinesss Guaranteed pledge to replace or refund your order.
How much time should I allow for creating my photo cards?
As you might expect, one of the only downsides compared to going into a shop to grab a card is the fact you have to plan ahead if you want a custom photo card. However, some of the services above have super-fast delivery times, and you won't be waiting for more than a couple of days.
Snapfish, for example, offers an expedited next-day delivery service, which requires you to order before 11am. Even so, we're not quite sure how they do it, so if you're running late and need to bag a few cards to send out, it could be a great choice.
Others like our top pick Mixbook take a little longer, with some options reaching a couple of weeks into the future for delivery. So, make sure to check you'll be able to get the cards when you'll need them by.
In terms of creating the card design, if you find a template that you're happy with you could be in, out, and ordered within ten minutes. If you want to get stuck in with creator tools, then you could lose hours in the process, but most sites are fairly intuitive, and it shouldn't take more than half an hour to complete a design (perfectionists: do not hold us to that!).
Read more: