There's a massive overlap between the world's most popular web browser and the use of virtual private networks, so it's no surprise that so many people are hunting for a VPN for Chrome.
The software really has become many people's default choice for staying safe online - and you've arrived at the right place to discover 2020's best Chrome VPN extensions.
Google Chrome offers plenty in terms of versatility. Its user-friendly setup, stability and security are some of the reasons why many of us have opted for it and waved goodbye to the likes of Internet Explorer, Firefox and Edge. Add in the endless number of customisation options to be had by using various extensions and you can really turn Chrome into a personal browser tuned to your exact preferences.
In this guide, we'll give you all the options you need to pick out the best Google extension for your computer. Once you're done, you'll be confident that the Chrome VPN you're installing is the right one for your web surfing and other online activity.
How to choose the best Chrome VPN
Of course, among this bewildering array of potential add-ons for Chrome are extensions from VPN providers, but how do you pick out the ideal VPN for Chrome? As you'll see below, ExpressVPN tops our list of best Chrome VPNs. But why? And what makes it and the others below the right ones to consider?
For starters, your VPN should be just as easy to use and navigate as Google Chrome itself. From setting up the extension to using on a day-to-day basis, we really value ease-of-use.
You'll doubtless be looking to protect your privacy while surfing, and to bypass censorship or unblock geo-restricted content. And as always, you'll want strong encryption and protocol support for tight security. All of the choices below have those assets in common. Performance levels are also important, especially if you're keen on using Chrome to access streaming services or downloading torrents - you don't want your VPN to slow down what you're doing.
The best Chrome VPNs in 2020
1. ExpressVPN
Best all-round VPN for Chrome and beyond
Dedicated chrome extension: Yes | Chrome Web Store rating: 4.4/5 | 24/7 live chat: Yes | Free trial length: 30 days | Maximum devices supported: 5 | Servers/countries: 3,000+/90+
Quality extension - not just a proxy
Impressive server coverage
Superb customer support
Reliable, speedy performance
Can't use extension without the app
Best Chrome VPN 2020 - Get 3 months free with an annual plan
ExpressVPN routinely delivers on the software front, and its Chrome VPN extension is no exception. It's easy-to-use, has some neat features and - unlike a lot of the competition - is a genuine extension rather than a mere proxy.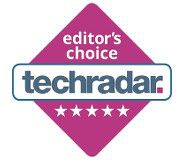 Right from the get-go, you can tell that the Chrome extension has all the usability and smarts you'd expect from ExpressVPN's usual Windows and Mac clients. So you can immediately turn on, change location and change your settings right there from the extension - it will come as little surprise when you start using it that ExpressVPN tops our charts as the overall best VPN out there.
The Chrome VPN service did well in our performance tests, with speeds only slightly slower than our normal (non-VPN) rates. And this provider maintains a favorable privacy policy with no logging of traffic data and online activity. Indeed, on teh security front, the ExpressVPN extension also boasts settings to prevent HTML5 geolocation from revealing your real location while using using HTTPS Everywhere to automatically force connections to the HTTPS versions of websites whenever they're available. It's always about safety first with ExpressVPN.
If the main reason for kitting your Chrome browser out with a VPN is to stream shows from abroad, then you'll also be pleased to hear about Express's pretty faultless unblocking record. Netflix, BBC iPlayer, Hulu, Amazon Prime Video - it can get around geo-restrictions on them all.
However, one thing to bear in mind here is that you cannot use the ExpressVPN browser extension without having the appropriate ExpressVPN desktop app installed. Although we can't see this being much more than only a minor irritation.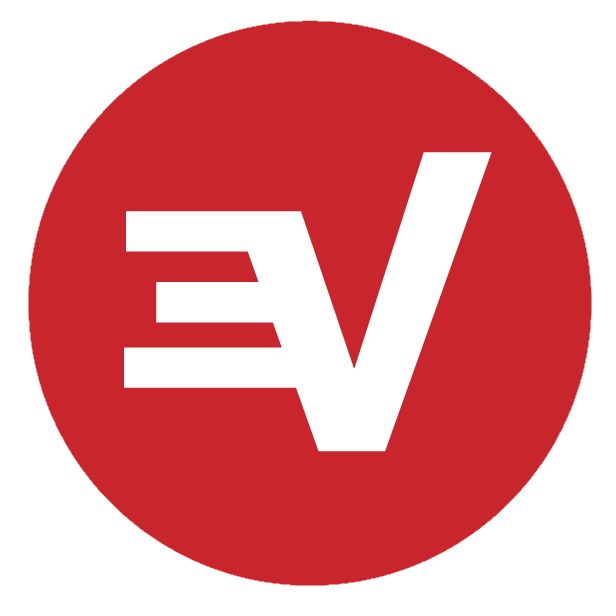 Get the best Chrome VPN with 3 months extra FREE
Time and again Express tops our lists of the most impressive VPN for pretty much all your needs. Streaming, torrenting, using WhatsApp in China...Express can do it all. And the good news is that TechRadar readers can get a little perk, too. ExpressVPN has agreed to give readers three months extra free when you sign up for its annual plan. Fantastic value!
View Deal
2. Private Internet Access
Brings extra features and security to Chrome
Dedicated chrome extension: Yes | Chrome Web Store rating: 3.7/5 | 24/7 live chat: No | Free trial length: 30 days | Maximum devices supported: 10 | Servers/countries: 3,300+/45
Really easy to use
Jam-packed with features
Bonus privacy tools
Half the countries of Express
No live chat support
When we tested and reviewed Private Internet Access (PIA for short) one of the things that stood out most was the quality of its browser extensions. They genuinely add value - which is saying something, considering how affordable PIA is to subscribe to.
Using it on Chrome is really easy and it brings loads of extras t the table. There are bonus privacy tools for starters, that can prevent websites accessing your location, camera or microphone. They're able to stop WebRTC leaks, and variously block or disable Flash, third-party cookies, website referrers, hyperlink auditing, address and credit card auto filling, and more. That's strong stuff, in a market filled with extensions that are merely veneer extensions.
Outside of Chrome, it isn't as fleshed out a service as ExpressVPN, but that doesn't mean it isn't worth considering. If you're in it for the Netflix unblocking, then we successfully got PIA working across regions for that, Hulu and YouTube (although not Amazon Prime or BBC iPlayer). And the download speeds while the VPN was turned on were above average, too - even when we jumped on to a server in new Zealand.
---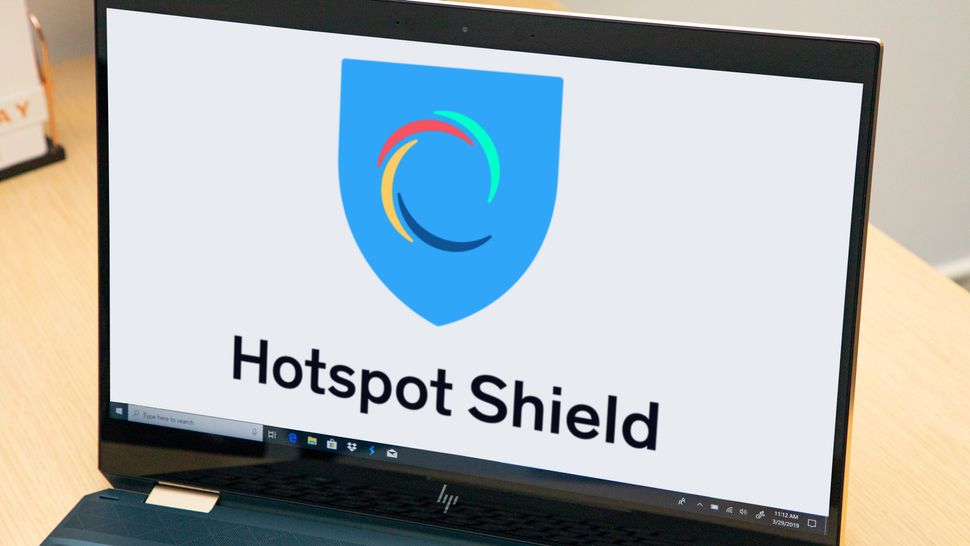 3. Hotspot Shield
Fast Chrome VPN with excellent freebie option
Dedicated chrome extension: Yes | Chrome Web Store rating: 3.7/5 | 24/7 live chat: Yes | Free trial length: 45 days | Maximum devices supported: 5 | Servers/countries: 3,200+/80+
Fast download speeds
Free 7-day trial
Monthly plan fairly expensive
Limited configuration options
After downloading the Hotspot Shield Chrome VPN extension, it only takes a couple of clicks before you're up and running. You're automatically assigned to the optimal server with the fastest connection speed. There's not much here in terms of configuration options, but the extension is free – albeit with a limited choice of four locations (although on the plus side, you aren't bombarded by ads).
Performance-wise, with this provider, our upload and download speeds proved to be a tad higher than what we'd normally see, with only a slight increase in latency. Hotspot Shield uses 256-bit encryption and frequently updates its browser add-on.
As mentioned, there is a location-limited free version, and a 45-day trial which you can use to thoroughly test the service for full access to all virtual locations and additional options.
---
4. CyberGhost
Great balance of performance and price
Dedicated chrome extension: No | Chrome Web Store rating: 4.4/5 | 24/7 live chat: Yes | Free trial length: 45 days | Maximum devices supported: 7 | Servers/countries: 6,500+/85+
Free extension
Good performance
Monthly subscription expensive
Cyberghost offers a free Chrome VPN extension (proxy to be more specific) which you can set up in no time. The extension is quite simple with only an on/off button and the menu to choose the locations.
The performance is good, although depending on where you're connecting from, there might be some fluctuations. The extension encrypts your online browsing data with 256-bit AES encryption, but bear in mind that this free extension won't protect you from webRTC leaks.
If you want full protection, you'll have to choose one out of four plans available. With monthly subscription being expensive, your best bet would be one of the yearly plans. That being said, the limited 3-year plan offers the best value.
---
5. NordVPN
A mere proxy - but still a VPN provider of note
Number of servers: 5,600+ | Server locations: 60+ | IP addresses: N/A | Maximum devices supported: 6 | Dedicated chrome extension: No | Chrome Web Store rating: 3/5 | 24/7 live chat: Yes | Free trial length: 30 days | Maximum devices supported: 6 | Servers/countries: 5,000+/55+
Great server coverage
Ad and malware blocking
Monthly plan is expensive
NordVPN doesn't offer a free Chrome extension, so you'll need to set up an account with the provider to get this VPN for Chrome. Some of the major benefits here include the firm's CyberSec feature which is designed to block adverts and prevent you accessing malware-laden sites, making your browsing a more streamlined and safer experience. The extension is also lightweight and user-friendly with just a simple couple of clicks needed to get things going.
Performance-wise, speeds were solid enough and certainly acceptable. Users have a large server network at their disposal, with over 5,000 servers and counting across the globe. NordVPN has a 'no logs' privacy policy, too.
There are four available plans which come with a 30-day money-back guarantee. With the exception of the monthly subscription, the plans are reasonably affordable with the limited three-year plan being particularly good value.
---
What can a Chrome VPN extension do?
There's several reasons why adding a Chrome VPN extension is well worthwhile on your computer. Firstly, it just makes functioning your VPN of choice much quicker and easier to do - the best Chrome VPNs have super straightforward On/Off button and all the basic tools you need for changing servers and avoiding those geo-blocks.
Some VPN proxies only work within the Chrome browser itself, but the best extensions are fully functioning consoles of the full service. So picking one of our top providers from this list means access to Netflix unblocking, geo-spoofing and online security from the convenience of the browser you use day-in day-out.
Does Chrome have its own VPN?
This article would be a whole lot shorter if it did! No, Google doesn't offer a VPN to its loyal tribe of browser users. But luckily the Chrome Web Store is practically overflowing with them and Google does allow these third party extensions and proxies to be added to your browser for quick easy use.
Should I install a free Chrome VPN?
Honestly, we wouldn't recommend it. There are literally hundreds (possibly thousands) of free VPN extensions in the web store. But unlike our top picks above, they very infrequently are able to boast the kind of protection and verified privacy policies that you can rely on. They may allow you to change location to another server, but what about the ads, the lack of extra functionality, and where exactly is your information going to next? Don't forget that these free services have to make their money from mesosphere...
Read more: