Nikon Z9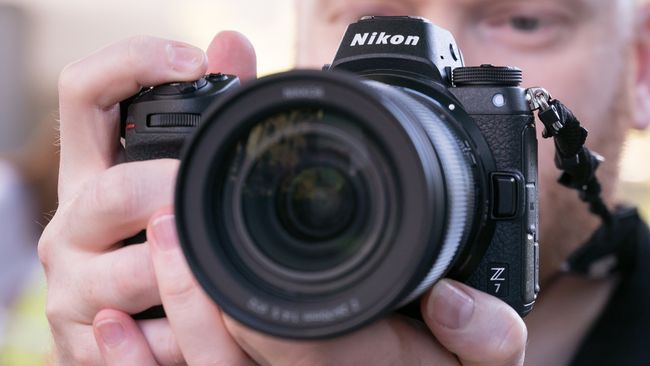 We think we could see at flagship Z9 full-frame mirrorless camera before the year is up
Predicted specs: 61MP sensor | Z mount | 6K video recording | 5.76 million-dot viewfinder | Twin card slots

The Nikon Z7 is one of our favourite cameras right now, for many reasons. Yet, much like Canon's EOS R, it's perhaps not quite the flagship full-frame mirrorless camera many were expecting.
If we look at Sony's A7R IV and A9 models, for example, and Panasonic's video-centric S1H, we can see it's not quite at the top of the tree for pixel count, video specs or burst shooting. And rumors of a more pro-end Z series model, possibly called the Z9 or Z8, have been steadily building as soon as the initial excitement of the Z6 and Z7 had died down a little.
But will it be a sports-focused camera with a more modest sensor resolution or a megapixel beast? Our money is on the latter for two reasons. First, releasing a camera with an autofocus system that's on a par with Sony's Real Time Tracking technology – ie, a camera totally at home shooting action – is going to take some work. Sony is, after all, on its fourth generation of mirrorless camera, while Nikon's Z system has only just celebrated its first birthday.
Some may suspect Nikon will have a suitable sports-focused mirrorless camera in time for the 2020 Olympic Games, but it's unlikely to have a native lens selection to match before then. Particularly because Nikon has confirmed it's working on a DSLR update to the D5.
Second, with the arrival of the A7R IV, we know a modern 61MP full-frame sensor exists. It's quite possible that such a model would use a variation of this sensor, given that we know Sony supplies sensors to countless other manufacturers for their own products.
We reckon a high-resolution Z9 camera would arrive with stronger video specs than the Z6 and Z7, potentially even matching the Panasonic S1H in being capable of shooting 6K footage, although this would also require beefier processing power and better heat dissipation among other things. We'd also love to see the same kind of 5.76 million-dot electronic viewfinder as we have inside the likes of the Panasonic S1 and S1R, as this is a noticeable step up on the (still very good) 3.69 million-dot finders Nikon fitted its Z6 and Z7.

Nikon D760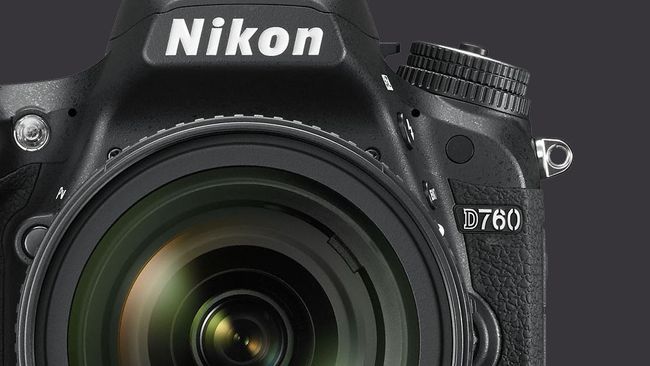 A gentle upgrade over the ageing D750 would strengthen Nikon's FX offerings
Predicted specs: Full-frame 36.3MP sensor | 4K video recording | Tilting touchscreen

While the Z6 and Z7 have grabbed the headlines over the last year, we don't expect Nikon to forget its DSLR heritage.
Over the last three years or so, the D750 has become a renowned and inexpensive full-frame choice in Nikon's stable, but it could really use an update to compete with a number of more recent full-frame offerings.
With the arrival of the D850 with an impressive 45.4MP resolution, could we see the D760 make use of the 36.3MP sensor found in the outgoing D810 and replace the current 24MP chip? Or could it get the same 24.5MP sensor as the Z6?
The D750's maximum 1/4,000sec shutter speed is an understandable compromise to help it to be more reasonably priced, but a compromise regardless. A high shutter speed of 1/8000sec might be on the cards then.
It wouldn't be likely that such a camera would launch without 4K video recording, especially after the 4K-enabled D500, D850 and D5. It's also likely that it will have a tilting display like the D750, but Nikon would probably add touchscreen control too. Finally, don't forget Nikon will introduce its SnapBridge connectivity as well.

Nikon D6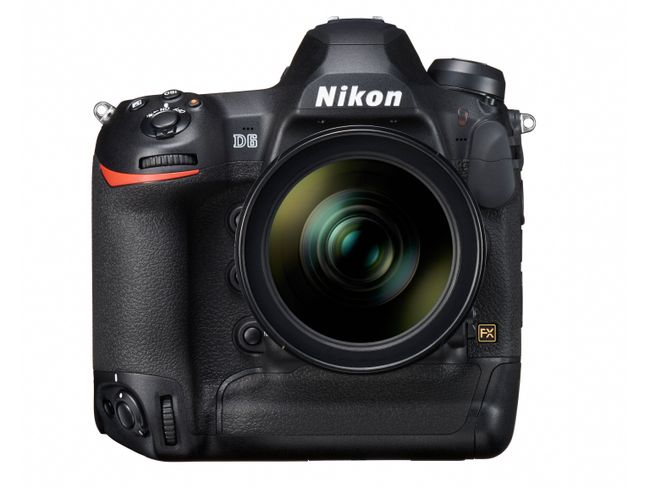 Nikon's new flagship DSLR is coming - but what's with that viewfinder?
Predicted specs: Full-frame 24MP sensor | New EXPEED image processor| Revamped viewfinder

Nikon launched the D5 back at CES in 2016, a camera that's served sports-shooting pros very well – but it recently confirmed rumors that a new D6 model was currently under development.
We think the resolution should remain the same at 20MP, or perhaps increase marginally to 24MP, while a new EXPEED image processor could bring a number of improvements. We can't imagine Nikon would be able to extend the maximum ISO range of ISO3,280,000 found on the D5, but the improved processing power should see improved noise handling.
While the 153-point AF system in the D5 is perhaps the most advanced autofocus systems going, we expect Nikon to improve on this even further. We might also see some very subtle tweaks to the handling as well, but we shouldn't see a huge shift in button placement.
Burst shooting could also be boosted slightly - the D5 can shoot at 12fps with full AF and metering, so we could see a performance bump to 13 or 14fps.
The most interesting thing we noticed from the image released of the camera (above) is the viewfinder chamber, which is noticeable taller than the D5's. The D5 has a pentaprism viewfinder with a 0.72x magnification, one that covers around 100% of the frame, but this new design suggests we'll see something even better here.
It may well be the first time we see an electronic viewfinder incorporated into traditional optical design, as some have speculated. That might sound far fetched, but with DSLRs losing their lustre to mirrorless models, perhaps such a covergence might mean they retain their appeal for longer.

New Nikon Z-series lenses
Lots of new lenses for the Z-series cameras are due this year
What we know: At least four more lenses this year and three in 2020.
As with any manufacturer that has just launched a new camera system, Nikon's main challenge now is to introduce many new compatible lenses – and fast.
The company has already released optics that cover some of the most popular focal length/aperture combinations, such as the Z 24–70mm f/2.8 S, Z 85mm f/1.8 S and Z 50mm F1.8 S, and this year will also welcome a 24mm f/1.8 lens that was initially scheduled for a 2020 release.
We'll also be getting the 70-200mm f/2.8 optic, together with the beefy, manual-focus 58mm f/0.95 Noct that was announced at the very start of the series.
Next year, Nikon plans to release 20mm f/1.8, 50mm f/1.2 and a 14-28mm f/2.8 lenses among others, and has already started showing off mockups at various shows.