Sony A7 IV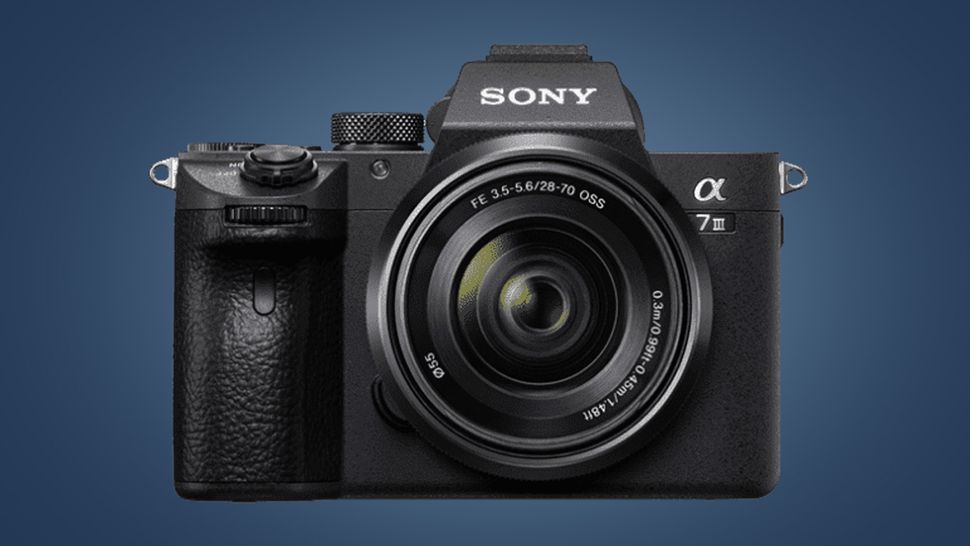 The Sony A7 III remains one of the finest full-frame mirrorless cameras around, so surely a successor is imminent?
Predicted specs: 30-32MP sensor | 3.69-million dot EVF | 5-axis stabilization | Real-time Eye AF | 6K video

The Sony A7 IV, a successor to the excellent A7 III mirrorless all-rounder, was expected to be announced at the CP+ show in early 2020, but it didn't arrive and although rumors went quiet for a little while, an end of 2021 showing is looking increasingly more likely.
Not a huge amount is known about the Sony A7 IV right now, but we strongly expect it to rival the likes of the Canon EOS R6 - especially with its rumored price tag of around $2,500 / £2,500 / AU$3,900.
The biggest rumor about the Sony A7 IV suggests it will have an all new sensor that's got a much higher resolution than the Sony A7 III. Older rumors suggest this will be the Sony IMX 554 - a full-frame sensor with an effective resolution of 30.65MP. Tho given we heard this back in 2019, we could be looking at something different (and hopefully better) when the camera is officially announced.
Other speculation suggests the A7 IV will have the same design, EVF and autofocus system as the Sony A7R IV. Considering the viewfinder is one of the main aspects of the A7 III that we'd like to see upgraded, this is potentially very good news - though in order to keep the costs down, we think it's more likely that it'll be lower than the A7R IV's resolution, but higher than the existing model - so around 3.69m seems realistic.

Sony A7R V
Sony A7000
If the Sony A7R V is the next high-resolution full-frame mirrorless camera from Sony, it could be the first to take the world past a 100 megapixel Sensor - truly cementing the company's reputation as innovators in the sector.... but a more modest pixel count seems more likely.
Predicted specs: 61MP sensor | 10fps shooting | 8K 24p video

Initial leaks suggested that Sony's next ultra high-resolution camera could feature a 102MP sensor. If that were true, it'd likely take the market by storm and show off Sony's prowess as a true innovator in the mirrorless and general camera sector. However, it'd likely be a very expensive proposition, so it seems perhaps more likely that a more modest resolution count, such as the existing 61.2MP of the A7R IV will be on offer.
Other potential specifications that have already been leaked include Other possible specifications include real-time tracking eye focus for a number of subjects such as birds, animals and humans, 5.5-stop five axis image stabilization and high-performing phase-detection AF.
We'd expect this model to feature the best Sony has to offer in terms of the viewfinder and other design features - so a 9.44 million pixel EVF, a 2.36 million pixel flip LCD screen and dual pixel slots are all very likely specifications.
With the A6600 now with us, what might a more senior A7000 bring to the mirrorless party?
Predicted specs: 24MP APS-C sensor | Improved AF | Design similar to the Alpha A9

The Sony A6000 was a phenomenally successful model for Sony, and the A6000 line has been padded out since then with the more senior A6300, A6400 and A6500 models. Back in 2019, we also witnessed the A6100 and A6600 arrive to add lower-tier and upper-tier options to these, but some still suspect a model that sits between the A6600 and full-frame A7 series has
This could be a 'baby' Alpha A9 II, borrowing many of the features of the flagship camera that would then be distilled into a camera based around an APS-C sensor. This is something that Nikon has done in the past with its D5 and D500 DSLR models.
Rumors suggest that it matches and in some aspects exceeds the performance of the Fujifilm X-T3 (which has since been succeeded by the X-T4), with better AF and in-body image stabilization, while it will match the 20fps burst shooting speed of the Alpha A9.
As for the sensor, Sony's just updated the database of sensors it manufactures, which includes a back-illuminated (BSI) 26MP APS-C sensor, which would be a good fit for the new camera. There's also talk of the Alpha A7000 using a 32MP APS-C sensor as well.
Sony has made great changes to its autofocusing systems in recent generations of camera too, and while the 425-point phase-detect AF system inside the A6500 is still a cracking performer, the eventual update will likely bring speed improvements and additional AF points to form a denser array, with better tracking capabilities.
Design-wise, it's likely the new camera will feature a similar DSLR inspired look to Sony's full-frame cameras, with a raised and centralized electronic viewfinder.