If even the iPhone 11's budget flagship price (to say nothing of the iPhone 11 Pro Max's pricetag) is too much for you to stomach, but you still want a big-screened iPhone, then perhaps the iPhone 8 Plus is the way to go.
It has a 5.5-inch screen and an impressive camera that continues to get better with iOS 13, even if doesn't have the extra lenses of Apple's leading phones. It's still not the cheapest handset, so you'll definitely want to peruse all the iPhone 8 Plus deals that you'll find here - but at less than half the price of the leading iPhone 11 Pro, it's the best compromise between iOS value and power in the iPhone range.
Below you'll find deals from carriers like T-Mobile and Verizon, which include discounts on a second phone and offers for your trade-in. Further down the page you'll find unlocked options.
If you'd rather purchase directly from Apple, you can expect to pay $699 for the 64GB model or $949 for the 256GB model, but you can get up to $315 in credit when you trade in your old iPhone.
Don't need such a big phone? Check out these iPhone 8 deals.
The best Black Friday iPhone 8 Plus deals and prices
While you can still shop fantastic offers for the iPhone 8 Plus below, it's never too early to start thinking about upcoming discounts for Black Friday 2019 (and Cyber Monday after that). To help you score the lowest prices, we've put together a guide on how to find the best Black Friday iPhone deals of 2019. We'll also tell you everything else you need to know, such as when the sale starts, what deals to expect, and other iPhone models that will be on sale.
The best iPhone 8 Plus deals from US Carriers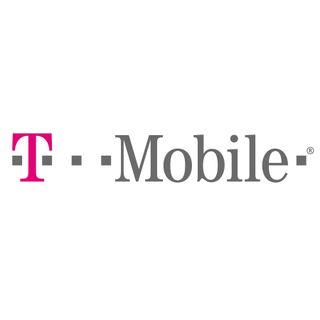 iPhone 8 Plus deals at T-Mobile | $700 off with trade-in
T-Mobile doesn't offer any discounts on the iPhone 8 Plus, but if you're in the market for two iPhones, you can get $700 off a second iPhone 8 when you purchase the first and trade-in an iPhone 7 or newer iPhone. Otherwise, it's $799.99 for the 64GB version, which you can pay for in 24 monthly payments of $30 with $79.99 due upfront, or $949.99 for the 256GB model, payable with $229.99 down and $30 per month for 24 months.
iPhone 8 Plus deals at Verizon | $10 a month discount on monthly plans
Like its competitors, Verizon doesn't discount the iPhone 8 Plus, but you can save on this iPhone if you trade in your old phone and sign up for the carrier's unlimited plan. If you trade in a flagship phone, you'll get 50% off for payments of $16.66 ($399.84) for the 64GB and $22.91 ($549.84) for the 256GB. But you're probably more likely to get a 35% or 25% discount when you trade in one of the older eligible phones. And if you switch from another carrier, you'll get a $150 prepaid card.
iPhone 8 Plus deals at AT&T | 64GB for $26.67 or 256GB for $31.67 for 30 months
AT&T doesn't discount the iPhone X, but you can get a low monthly payment — $23.34 for the 64GB model or $31.67 for the 256GB version — with $0 upfront because the carrier has 30-month plans instead of 24 month commitments. However, you can also get a $700 credit towards a second iPhone when you purchase the first and sign up for the AT&T Next wireless plan.
iPhone 8 Plus deals at Sprint | 64GB for $33.34 or 256GB for $33.34 and $150 down for 18 months + free iPhone 8 lease
Like the other big carriers, Sprint also doesn't discount the iPhone 8. But it also offers a BOGO deal; when you lease an iPhone 8 Plus for 18 months, you'll get a 64GB iPhone 8 lease for free (essentially a monthly credit). You can lease either version of the phone for $33.34 per month for 18 months, with nothing due upfront for the 64GB version and a $150 down payment required for the 256GB model. This lease is part of Sprint's iPhone Forever program, so anytime after 12 months, you can purchase the phone for the remaining balance or trade it in for a new model.
iPhone 8 Plus deals at Boost Mobile | 64GB for $699.99, 256GB for $849.99
Boost is currently the only carrier offering a discounted deal on the iPhone 8 Plus. You can save $100 on either the 64GB or 256GB model for prices of $699.99 and $849.99, respectively. Unfortunately, you will have to pay for this phone upfront, and it can only be unlocked after 1 year of Boost Mobile service.
View this iPhone 8 Plus deal direct from Boost Mobile.View Deal
The best money-saving plans: T-Mobile plans | Verizon plans | AT&T plans | Sprint plans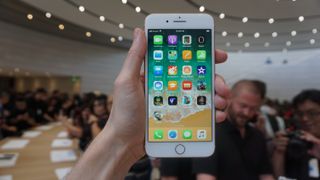 iPhone 8 Plus review in brief
Brilliant, but in the shade of the iPhone X
Screen size: 5.5-inches | Resolution: 1080 x 1920 | Rear camera: 12MP | Weight: 202g | OS: iOS 11 | RAM: 3GB | Storage: 64GB/256GB | External storage: No | Battery: 2675mAh
Great camera
Premium look and feel
Wireless charging
Lacks the pizzazz of the iPhone X
How much does the iPhone 8 Plus cost?
The short answer is $799. That's what Apple charges for the 64GB iPhone 8 Plus, available in silver, gold, or space gray.
Of course, if you need more memory, then it's going to cost you more; your only other option is spending an extra $150 and grabbing a $949 256GB iPhone 8 Plus.
As we've outlined above, there are ways to get a deal, or at the very least, break your cost out into more manageable monthly payments (also available via Apple).