You don't have to pay a ton to get a great, new iPhone experience. You can still find iPhone 8 sales, and while it may hang onto Apple's older design, it's powered by the same processor as the iPhone X. Thanks to the release of newer iPhones, the iPhone 8 is all the more affordable.
When it was first released, the 64GB version of the iPhone 8 started at $699, and the larger 256GB version bumped the price up to $849. But, now those prices range from $599 to $749 if purchased from Apple. That's just Apple's list price for unlocked models, though. The phones are available on installment plans, and if you trade in an old iPhone, you can get up to $315 off those prices. You can see Apple's deals here.
But, mobile carriers also have deals on the iPhone 8 that may do more to save you money. Have a look below to see what other deals are available to you right now.
Need a bigger phone? Check out the deals on the iPhone 8 Plus.
The best iPhone 8 deals from US carriers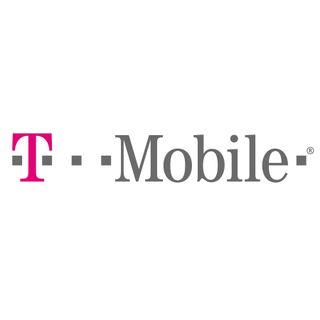 iPhone 8 deals at T-Mobile | Get up to $360 off with trade-in
T-Mobile doesn't offer any discounts on the iPhone 8 directly, but if you've got an older phone to trade in, you can get up to $360 off. Otherwise, it's $599.99 for the 64GB version, which you can pay for in 24 monthly payments of $25 with nothing due upfront.
iPhone 8 deals at Verizon | monthly installment plan available
Like its competitors, Verizon doesn't discount the iPhone 8 beyond the reduced retail price that has brought it down to $599. Verizon is offering $20 off the $40 activation fee when you order the iPhone 8 online.
iPhone 8 deals at AT&T |Get the 64GB iPhone 8 for free
AT&T is offering the 64GB iPhone 8 for free when you buy the phone on an installment agreement with wireless service and sign up for AutoPay. Once your order is processed, you'll start getting monthly bill credits within 2-3 bills which will continue through the end of your installment agreement.

View this iPhone 8 deal direct from AT&T.View Deal
iPhone 8 deals at Sprint | Pay just $8 a month with the Sprint Flex 18-month lease
Sprint is offering a flex 18-month lease which allows you to pay just $8 a month for the iPhone 8. At month 18, you can return the phone and upgrade to a new model, buy it, or pay six monthly payments. You can also get 50% off any Apple Watch with a 24-month installment agreement.

View this iPhone 8 deal direct from Sprint.View Deal
iPhone 8 deals at Boost Mobile | 64GB for $499.99, 256GB for $649.99
Boost is currently the only carrier offering a discounted deal on the iPhone 8. You can save $100 on either the 64GB or 256GB model. Unfortunately, you will have to pay for this phone upfront, and it can only be unlocked after 1 year of Boost Mobile service. Fortunately, Boost offers one of the best unlimited data plans.View Deal
The best money-saving plans: T-Mobile plans | Verizon plans | AT&T plans | Sprint plans
iPhone 8 review in brief
Obviously excellent, but not a giant leap forward
Screen size: 4.7-inches | Resolution: 750 x 1334 | Rear camera: 12MP | Weight: 148g | OS: iOS 11 | RAM: 2GB | Storage: 64GB/256GB | External storage: No | Battery: 1821mAh
Better screen than iPhone 7
New gold colour is handsome
It's expensive
Same old design
Don't expect a revolution with the iPhone 8. It's essentially a tweaked iPhone 7 with a few enhancements and one or two upgrades. For that reason, we wouldn't recommend this phone to anyone with an iPhone 7, but for those with older phones this could make a timely upgrade — especially if the price of the iPhone X makes you want to weep.
Read TechRadar's full iPhone 8 review