Watch Black Panther: Wakanda Forever now
Swipe to scroll horizontally
Set six or seven years after the events of Black Panther, Wakanda Forever sees the beloved King T'Challa succumb to a terrible illness. Desperate to save him, his sister Shuri attempts to synthetically recreate a heart shaped herb, previously destroyed by Erik Killmonger Shuri is successful in recreating the herb, but not in time to save her dear brother and the kingdom's much loved leader. Want to know the rest? You'd better watch Black Panther: Wakanda Forever.
One year on and while still mourning the passing of T'Challa, the people of Wakanda are forced to protect their kingdom from outside forces. Other nations put pressure on Queen Ramonda to share the country's vibranium resources. The country's heroes, along with War Dog Nakia, are once again forced to come together to protect their homeland.
Wakanda Forever has been described by critics as a tribute to the late actor Chadwick Boseman. Boseman who played T'Challa in the original Black Panther (2018), passed away in 2020 from colon cancer. The sequel was filmed between the US (Georgia, Massachusetts) and Puerto Rico and sees three new actors join the cast.
Mexican actor Tenoch Huerta (Narcos: Mexico) is introduced as anti-hero Namor, while US actress Dominique Thorne (If Beale Street Could Talk) takes on the role of Riri Williams, aka Ironheart. Lastly, British actress Michaela Cole (I May Destroy You) is cast as Aneka, the combat instructor of Wakanda's all-woman special forces team (Dora Milaje).
Follow our guide below, which explains how to watch Black Panther: Wakanda Forever online from anywhere now.
---
When is Black Panther: Wakanda Forever on Disney Plus?
Black Panther: Wakanda Forever was released on Disney Plus on 1 February and is now available to watch in all countries where Disney Plus is available.
You can subscribe to Disney Plus as a standalone service in most regions but those in the US can bundle it along with EPSN Plus and Hulu for a discounted rate. Full details just below.
---

How to watch Black Panther: Wakanda Forever online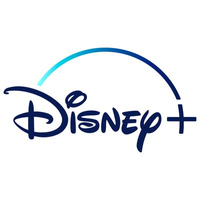 Wakanda Forever landed on Disney Plus on Wednesday, February 1.
As Disney Plus has now rolled out in North America, Europe and parts of Asia and Latin America, watching Wakanda Forever is easier than ever. If you're located in a country where Disney Plus is available, you just need to head to the Disney Plus website and sign up for the service to watch.
In addition to being the home of Wakanda Forever, Disney's huge back catalogue, Disney Plus also gives you access to the entire Star Wars canon including Andor, plus all things Pixar and National Geographic.
A Disney Plus subscription also unlocks everything Marvel, including Moon Knight, She-Hulk, the Avengers films and movies like Thor: Love and Thunder, all for just $7.99 ($10.99 without adverts)/£7.99/AU$11.99 a month.
Watch Black Panther: Wakanda Forever with the Disney Bundle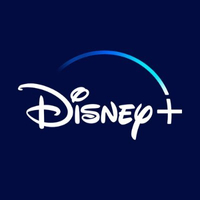 Watch Black Panther: Wakanda Forever with the Disney Bundle
The Disney Bundle gets you Disney Plus plus live sports and unmissable Originals through ESPN+ and Hulu as well. That's three streaming services all for $12.99 or $19.99 without adverts.
How to save money on Disney+
While there's no longer a Disney Plus free trial to speak of, the Disney Plus price offers great value and is already cheaper than competing streaming services like Netflix. Yet you can get more bang for your buck when you sign up for an annual subscription and get 15% off the monthly price. Yes, you have to splash a wad of cash initially, but with so much content to get stuck into, we very much doubt you'll run out of things to watch before your year is up. You're looking at $79.90 ($109.99 without adverts)/£79.90/AU$119.99 for a 12-month membership.
If your interests are farther reaching (and you're in the US), then we'd seriously recommend the fantastic value Disney Plus bundle package. It adds Hulu and ESPN Plus to your subscription price, with the Hulu element opening up a world of more adult-focused content, including Hulu Originals like Candy, Conversations with Friends, the Hellraiser reboot and Nine Perfect Strangers. Meanwhile, ESPN Plus brings tonnes of exclusive live sport, highlights and documentaries. The combined bundle costs just $13.99 per month.
What else should I know about Disney+?
Black Panther: Wakanda Forever is the latest in a string of exciting new releases on Disney Plus, including Andor, Obi-Wan Kenobi and She-Hulk: Attorney At Law. And there's plenty more where those came from, with The Mandalorian season 3 and the much anticipated Guardians of the Galaxy Holiday Special
You'll also find National Geographic documentaries, Disney and Pixar classics, the entire Star Wars saga and every season of The Simpsons.
Star on Disney Plus, meanwhile, has seen the amount of content available through Disney Plus more than double, with a particular eye to more grown-up shows. Some of the best Star on Disney Plus shows include The Dropout, Snowfall, Only Murders in the Building, and Dopesick. And parents won't have to worry about their kids accidentally seeing inappropriate content, as Star includes a slew of parental control features to ensure the service stays as family-friendly as ever.
Star on Disney Plus is available in the UK, most of Europe, and other select markets like Australia and New Zealand - but not in the US, where the media giant's Hulu service already has very similar ground covered.
So, what devices can you watch Disney Plus on? The streaming service has apps for iOS and Android (of course) and is available to watch online via the likes of Amazon Fire TV Stick, PS4, Xbox One and Roku streaming devices.