[Update November 17: We're waving good bye to the 11.11 deals for another year. You can still check out some deals from the sale below, but since the sale is now over they might have expired. If you want to keep up to date with some big deals for the rest of November 2022, check out both our Amazon SG Black Friday hub or our general Black Friday hub for all the best tech deals available during this holiday sales period.]
11.11 has now officially passed, though you can still find some continuing deals on your favourite brands if you can't wait until Black Friday. Some stores will continue their Singles' Day savings for a little while after the November 11.
Following 9.9, 10.10 and 11.11, there's still one more matching date sales event for the year in 12.12. This December 12 date is your last chance to pick up a late holiday gift if you miss the Black Friday and Cyber Monday sales.
If you want to still grab a bargain, we've highlighted the best tech deals still going down below. You can still find savings on Nintendo, Microsoft, Apple and more, so scroll down to check them out.
Singles' Day: retailer quicklinks for Singapore
Singles' Day: retailer quicklinks for Malaysia
Singles' Day 2022: early tech deals live now
Gaming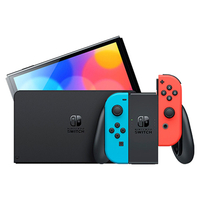 (opens in new tab)
Nintendo Switch OLED | SG$549 SG$429 at Amazon SG (opens in new tab) (save SG$120)
We've seen the Nintendo Switch OLED drop down to SG$410 before, but a saving of 22% is still a decent chunk off this console. This week, you can score this versatile console for only SG$429. Sporting a 7-inch OLED display and available with either the white (opens in new tab) or neon blue and red (opens in new tab) Joy-Cons, you'll be able to enjoy your favourite games either on-the-go or from the comfort of your couch.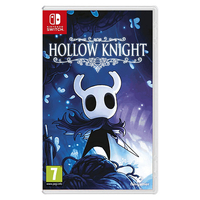 (opens in new tab)
Hollow Knight (Nintendo Switch) | SG$49.90 SG$39.85 at Amazon SG (opens in new tab) (save SG$10.05)
Buckle in for some classic side scrolling action with Hollow Knight on the Nintendo Switch. Venture through the world of Hallownest in this 2017 classic from Team Cherry. You can grab this excellent game for only SG$39.85, a saving of 20% off.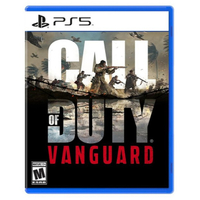 (opens in new tab)
Call of Duty: Vanguard (PS5) | SG$93.90 SG$64 at Amazon SG (opens in new tab) (save SG$29.90)
Set within WWII, this instalment in the Call of Duty franchise will have you playing as a rag-tag group of international special forces in its campaign. Call of Duty: Vanguard offers players a variety of online modes as well as a more streamlined zombies experience. Currently, you can save SG$29.90 on a copy for the PS5 through Amazon SG.
Phones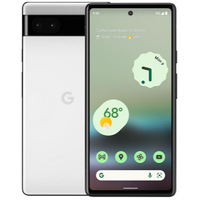 (opens in new tab)
Google Pixel 6a | SG$699 SG$499 at Amazon SG (opens in new tab) (save SG$200)
The Google Pixel 6a offers a smaller more compact option for Pixel users, just be aware it has a poor battery life. Featuring a snappy fingerprint scanner, 6.1-inch FHD display and three cameras, a 12.2MP main, 12MP ultra-wide and 8MP selfie camera, you can pick this one up in white (opens in new tab) for only SG$499.
Laptops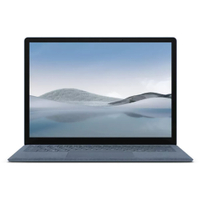 (opens in new tab)
PC monitors & accessories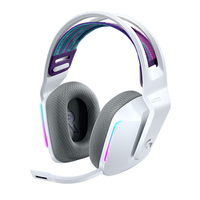 (opens in new tab)
Logitech G733 headset | SG$209 SG$149 from Robinsons SG (opens in new tab) (save SG$60)
Our colleagues at Tom's Guide (opens in new tab) really liked the colour options and battery life in this headset, but found the fit to be a little imprecise. Regardless, if you've been looking to pick up a pair of brightly coloured cans that also light up, you can grab the white (opens in new tab), lilac (opens in new tab) or black (opens in new tab) set from Robinsons SG for only SG$149 in the lead up to the 11.11 sales.
Headphones & speakers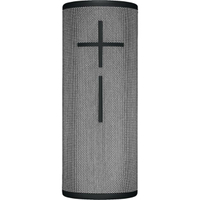 (opens in new tab)
Ultimate Ears Boom 3 | SG$229 SG$149 from Robinsons SG (opens in new tab) (save SG$80)
Back during the 10.10 sales, you could nab the Ultimate Ears Boom 3 portable speaker for only SG$169. If you decided to hold out for a bigger price drop, you're in luck! Now only SG$149 on Robinsons SG, you can take the party with you everywhere in a stylish portable package that also happens to be waterproof. You can snag one for this price in blue (opens in new tab), black (opens in new tab), purple (opens in new tab) and red (opens in new tab).
Singles Day 2022: FAQ
What is Singles' Day?
Starting out as Bachelor's Day at China's Nanjing University in 1993, Singles' Day has evolved and grown over the last nearly 30 years. Initially spreading between university campuses, it has now become a massive holiday sales period throughout SE Asia, including Singapore and Malaysia. You might even find some retailers joining in south of the equator in places like Australia and New Zealand.
Initially spearheaded by the retail giant Alibaba, Singles' Day sales aren't exclusive to the one seller. Amazon, Lazada and Shopee all offer up bargains across all departments, and you'll often find deals on tech brands such as Apple, Nintendo, Microsoft and more across various retailers.
Why is Singles' Day on 11.11?
The number 1 is the loneliest number, so 11.11 best represents someone flying solo. The date pays homage to the origins back in China, and often single folk will have the opportunity to mingle with others at parties.
11.11 also spawned a few other sales periods in 10.10 and 9.9. Across September, October and November you can look forward to indulging in sales once the date matches the number of the month.
How long do the Singles' Day sales go for?
Don't be fooled – just because the official sales period is on November 11 doesn't mean the deals only appear on that date. Singles' Day sales generally start in early November and continue on past the 11.11 date, sometimes merging in with early Black Friday deals. You'll often find retailers such as Amazon, Microsoft, Lazada and Shopee dropping bargains in advance in the first week of November.
Best Singles' Day best deals from 2021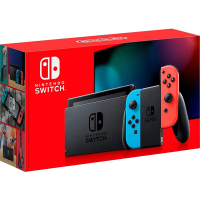 (opens in new tab)
Nintendo Switch (2019) Neon Red / Neon Blue | SG$499 SG$419 (SG$80 off)
Last year you could nab SG$80 off the 2019 Nintendo Switch. However, we've seen sales for console come down to SG$350 recently, so will we catch another big saving on it during this Singles' day?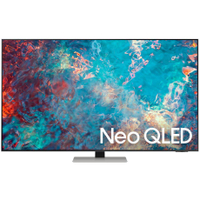 (opens in new tab)
Samsung 65-inch QN85A Neo QLED 4K Smart TV (2021) | SG$5,192 SG$3,834 (SG$1,358 off)
Last year you could nab a big saving of SG$1,357 on one of the best 4K TVs currently available, Samsung's QN85A Neo QLED. This TV sports cutting edge Mini LED technology, bringing incredibly accurate lighting and thousands of dimming zones for near OLED-level blacks without any trade-offs to brightness.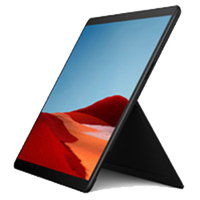 (opens in new tab)
Surface Pro X | from SG$1,400 (up to SG$647 off)
Sporting Microsoft's SQ 1 processor, the sleek Surface Pro X is an ARM-based Surface Tablet that offers up to 16GB of RAM and up to 512GB of storage. Both the black and platinum models were reduced heavily for 11.11, and with the Surface Pro 9 on the horizon, we're hoping to see some big savings on the Surface Pro X again.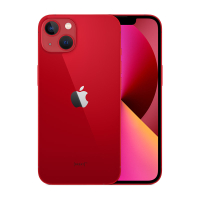 (opens in new tab)
Apple iPhone 13 (512GB) | SG$1,299 SG$1,269 (SG$30 off)
Now that the iPhone 14 is out, we're hoping to see some nice discounts on the iPhone 13. Still a fantastic phone for Apple users, the iPhone 13 boasts the incredibly fast A15 Bionic chip, amazing battery life and an advanced dual camera system with a 'cinematic mode' feature for movie-like video capture.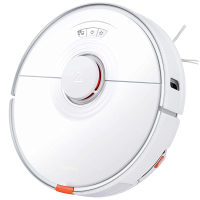 (opens in new tab)
Roborock S7 White Robotic Vacuum Cleaner | SG$1,299 SG$799 (SG$500 off)
Kick your feet up and let a robot do your housework with the Roborock S7 White Robotic Vacuum Cleaner. This app-controlled sucker go both vacuum and mop (600g of mop pressure), with the ability to scrub floors at 3,000 times per minute. We saw a whopping SG$500 off last Singles' Day, so we're keen to see what it might drop to this year.