If you're looking to buy a soundbar to boost you home cinema setup, there are still plenty of brilliant Black Friday deals to take advantage of as we move towards Cyber Monday.
We've seen some excellent Black Friday soundbar deals this year, and we're expecting more of the same when the Cyber Monday soundbar deals hit on November 29.
If you've been waiting for an excuse to buy a new audio set-up for your home, this is it. It's well worth taking advantage of the Black Friday and Cyber Monday sales this year, with a range of huge discounts on many of the best soundbars available to buy today.
We'll be adding the best soundbar deals to this page as we find them, and we expect to see plenty more big discounts on a range of sound systems throughout the weekend. That's true whether you're looking for audiophile-grade set-ups that allow you to create your own home cinema or budget soundbars that offer a boost to your TV's sound.
We've created this guide that covers everything you need to know to find the best Black Friday soundbar deals this year. We'll include where to find the best bargains, our expert advice on how to pick which deal is best for you, and much more.
Black Friday Soundbar deals: QUICK LINKS
The Black Friday soundbar deals are still going strong, and we've pulled together a selection of links to our most trusted gadget retailers in the US and UK below. Each is serving up fresh deals by the minute, so keep checking back for more offers throughout the weekend and beyond to Cyber Monday.
Top US retailers
Amazon – cheap soundbars and home cinema systems
Best Buy – big savings on home theater products
Walmart – bundles on soundbars and TVs
Target – budget soundbars for less than $150
Top UK retailers
Amazon – record low prices on the best soundbars and speakers
Argos – great prices on popular soundbar brands
Currys – sometimes price match Amazon with extra incentives
John Lewis – excellent deals on stylish soundbars
Today's Best Soundbar Deals - US
Today's Best Soundbar Deals - UK
The selection below includes some of today's top deals from our best soundbars guide. We'd advise looking through that for even more expert recommendations and buying advice. There's a soundbar for everyone there, with different features, specs and prices and plenty of guidance to help you choose the right one.
Black Friday soundbar deals: FAQs
When did the best Black Friday soundbar deals start in 2021?
Black Friday falls on November 26, 2021 - that's today! But there have already been plenty of great discounts that started in advance of the big day of deals.
Most of last year's Black Friday soundbar deals began from early November. But the biggest and most surprising discounts were found on Black Friday itself, which is why today is the best day to shop. However, prices remained low into the beginning of December – usually prices rise pretty quickly after Cyber Monday, so last year's shoppers had even longer to find the perfect discount.
The longer deals period may have been down to the pandemic, which forced many physical shops to close. There was a huge 50% increase in online shopping compared to the previous year. Unable to sell products in person, many retailers opted to keep their deals going for longer.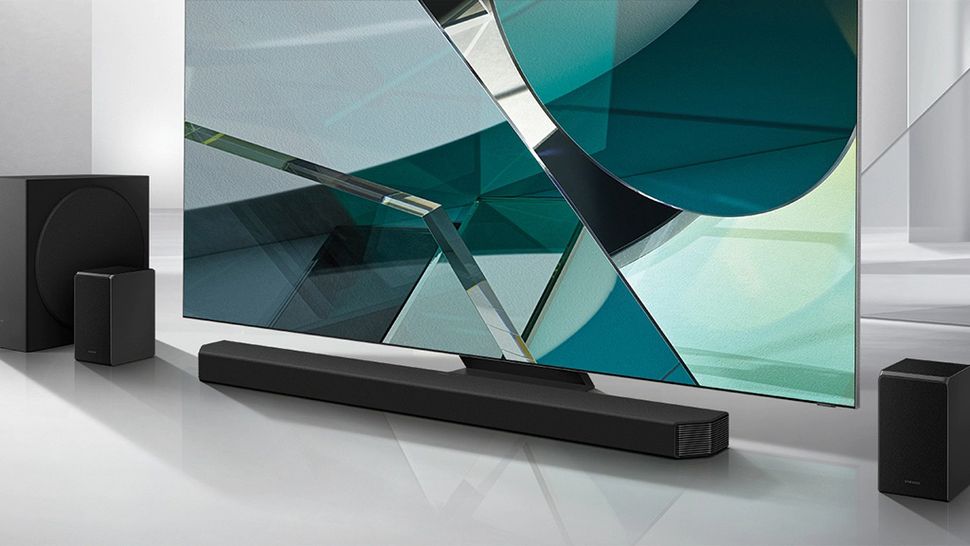 How can I get the best Black Friday soundbar deals?
There are a few things you can do to make the most of Black Friday 2021. For starters, sign up for an Amazon account if you don't already have one and create a wishlist of soundbars you have your eye on.
Make sure you do the same for other big electronics retailers – Best Buy and Currys, for example, are likely to make some hefty reductions across their home audio ranges over the day.
It's also worth reading the reviews of a few different soundbars so you know which will suit you and can answer questions like: are you looking for a soundbar that supports Dolby Atmos? Does it need to have Bluetooth built in? Black Friday is notoriously hectic and you wouldn't want to make an impulsive purchase that isn't really what you were looking for.