Not sure of the best Kindle for you? We've taken the time to look at each version you can buy right now before forming a convenient guide for you to check out before you hit the buy button on an attractive Amazon ereader.
Each Kindle is suited to different users with the basic Kindle being best for casual readers or those on a budget. Alternatively, there's the Kindle Paperwhite which has a sharper screen and is waterproof, making it perfect for bath time reading. There's also the Kindle Oasis for those that want the best Kindle experience possible, albeit for a price.
Below, we've looked at the best Kindles available however, if nothing appeals, there are other brands of ereaders too with our best ereader guide offering a helping hand there.
While your key options are between the Amazon Kindle, Kindle Paperwhite, and Kindle Oasis, don't forget to consider the storage capacity you might need for your ereader which is mostly going to come down to how much you want at your fingertips at any one time.
Whatever your needs, read on as we explain all about the best Kindle for you.
Beyond picking one of those three models there are also other considerations, such as storage capacity, connectivity options, and more. Below we'll help you get your head around all of that and find the best Kindle for you.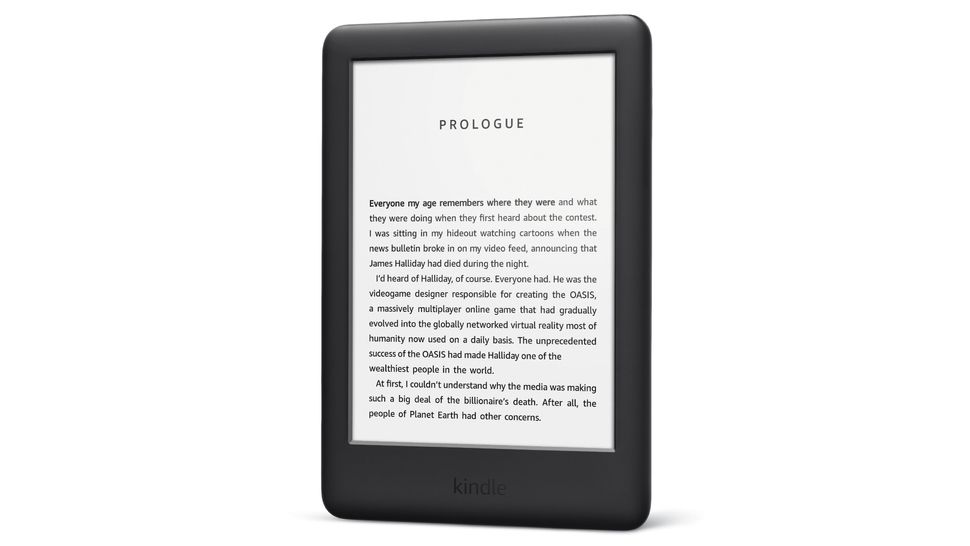 The entry-level Amazon Kindle is the best Kindle you can by right now, with a great balance of features and price.
Launched in March 2019, its new feature was the inclusion of a back-light which now means Amazon's entire Kindle line come with illumination.
You still get the benefits of the previous model, with an adequate (and now back-lit) touchscreen display, long lasting battery and plenty of space for all your digital tomes, plus an intuitive interface, that makes navigating your books a breeze.
It's slim and light, so even though you could essentially be carrying an entire library with you it won't even feel as weighty as a single paperback.
Why should I buy it? Because you want a bargain and can live without waterproofing, the latest design and a higher resolution display.
Read the full Amazon Kindle review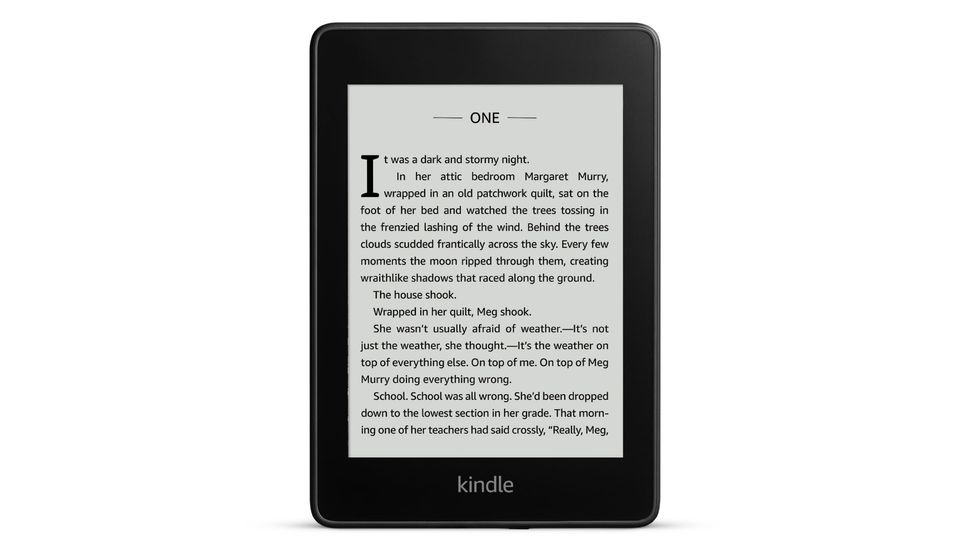 Amazon updated the Kindle Paperwhite back in 2018 to add several features from the Voyage and Oasis lines, including IPX8-rated waterproofing and support for Audible audiobooks.
The screen is still fantastic with a beautiful 6-inch HD display with 300ppi pixel density and 8GB of storage, meaning you can keep thousands of books on one device.
The Kindle Paperwhite is almost the closest you can get to real paper while getting all the benefits of an ereader. You have access to Amazon's huge library of books and you can even use the Kindle Unlimited rental service on the Paperwhite.
There's a built-in light and you're not going to get any screen glare when reading it in bright sunlight. The battery isn't as good as the last version as it only lasts between four and six weeks, but that said it's still a very good amount of time to get reading your ebooks.
Why should I buy it? If you're looking for one of the best screen experiences on an ereader and you want to be able to read in bright sunlight, the Amazon Kindle Paperwhite is your choice.
Read the full Amazon Kindle Paperwhite review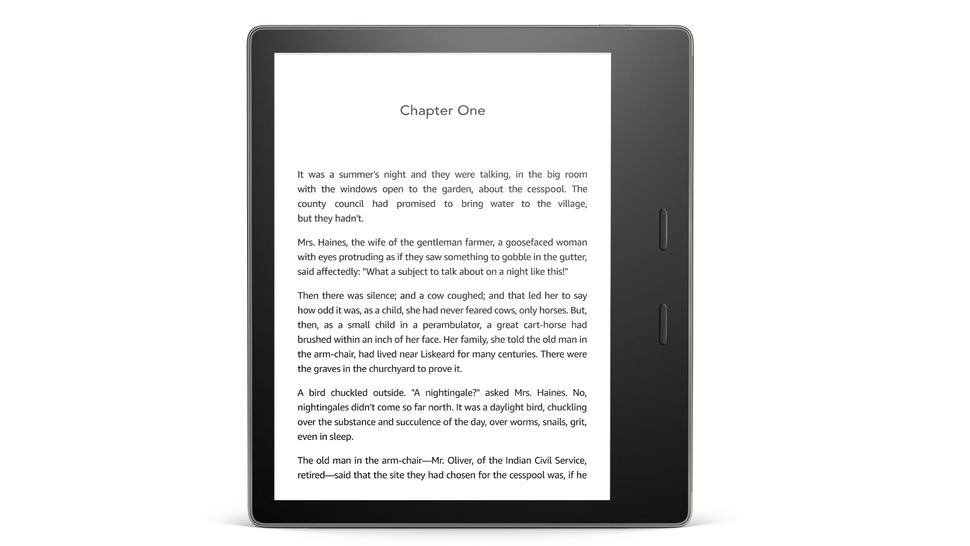 If you want the most premium ereader experience available right now, then the newest Amazon Kindle Oasis is what you're looking for – as long as you can stomach the equally high-end price.
The 2019 Kindle Oasis comes with new features like a warm light you can turn on to reduce eye strain, a more lightweight design, and improved back-lighting, to make it a more useful device to read on (although some may consider the upgrade a little small).
It also comes with all the distinct features of the Kindle Oasis range – it's got a large, high-quality display, a 'ridge' design that gives makes the ereader easy to hold at a range of angles, and it comes with plenty of storage space to save as many books as you need.
So if you're looking for an unrivaled ereader, this is the device to consider.
Why should I buy it? If you're willing to splash on the best Amazon Kindle ereader with all the latest bells and whistles in terms of tech, this is the device to consider.
Read the full review: Amazon Kindle Oasis