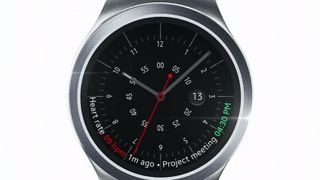 10 things we've learned about the Samsung Gear S2
The Samsung Gear S2 has been rumored for a while under the codenames Gear A and Orbis, and it was finally confirmed at the firm's August Unpacked event in New York.
What we got was a teaser video showing off some of the features already touted for the watch, including a circular screen (a first for a Samsung wrist wearable) and rotating bezel.
We've gone through Samsung's presentation and picked out the new features revealed in the lead up to its official launch.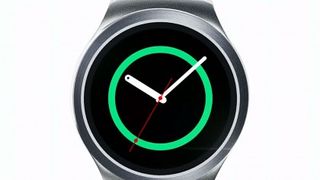 1. Face it
Surprise, surprise, the Samsung Gear S2 will tell the time, and you'll have a choice of watch faces to choose from. It's hardly the revelation of the century, but remember the Gear S2 isn't running Android Wear - rather it's sporting Samsung's Tizen operating system.
That means the selection of watch faces may not be as plentiful as its Android powered rivals, plus it means it'll likely only work with Samsung branded handsets.
It all sounds a little Apple Watch, and that's not the only comparison which can be drawn between the two wearables.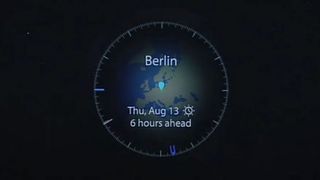 2. Round the world
We also got a peak at what appears to be a world clock, with Berlin popping up on screen with a note that it's six hours ahead (of New York). It might be a relatively small feature, but it's something which could see the Gear S2 appeal to frequent business travelers.
Want to know what time it is in Mumbai? The Gear S2 should be able to tell you.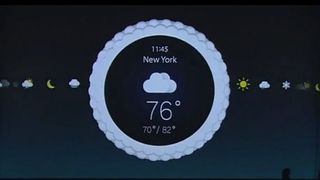 3. Whatever the weather
Whatever the weather is, the Samsung Gear S2 will be able to tell you if you'll need to take an umbrella out with you - or if grabbing the sun lotion will be a better idea.
It's a potentially handy feature, as you'll be able to just glance at your wrist to see whether or not you need to grab a coat as you dash out of the front door - saving you precious seconds versus fishing your phone out of a pocket or bag.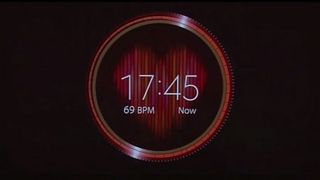 4. Feel your beat
Heart rate monitors are now a mainstay of Samsung's flagship smartphones, and the feature is also pretty popular in smartwatches too. With this in mind, it's no surprise the Gear S2 will be able to read your beats per minute.
We expect it to feed into Samsung's S Health app on your phone, ensuring you have a log of all your readings.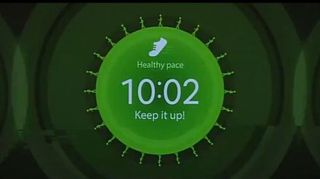 5. Fitness focus
The heart rate monitor was our first hint, and the pedometer and S Health encouragement screens teased in the video provided further proof that fitness will be a core feature for the Samsung Gear S2.
From the brief video teaser it doesn't appear that any new ground has been broken, but Samsung is ensuring its new wearable taps into the active sector many wearables are pursuing.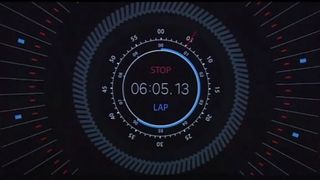 6. Ready, set, go
Staying on the fitness topic just a little longer, another app which got a moment in the spotlight was the stopwatch.
Start and stop are present, as is a lap timer - which is great for when you're roped into helping out at your kid's sports day. Oh Jeremy, last again. And look at these lap times. Pathetic.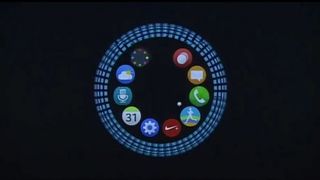 7. Apps with a touch of Apple
The interface on previous Gear watches wasn't exactly intuitive, but it looks like Samsung has addressed this somewhat on the Gear S2.
A glimpse of the home screen shows a ring of applications, allowing you to see all your apps at once - rather than having to swipe through each one individually as you had to on its predecessors.
The circular app icons once again get us drawing comparisons between the Gear S2 and the Apple Watch. It may not be a scrollable map of icons but the circular, colorful design is certainly similar.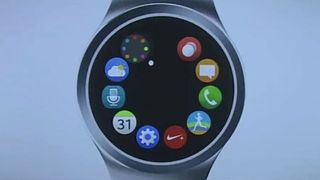 8. Spin that bezel
A number of rumors have pointed to a rotating bezel on the Gear S2 that allows you to navigate the interface to a cool, novel way - and that's exactly what's available.
You'll be able to scroll through your app list by twisting the outer ring of the watch face like some futuristic spaceman as your friends look on in awe. Sure there's a touchscreen as well, but that's so 2014.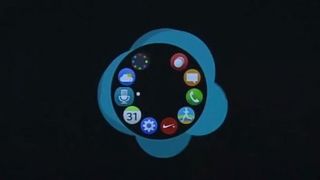 9. Talk to me
One of the apps displayed in the app wheel is the S Voice icon, which means you'll be able to talk to the Samsung Gear S2 much in the same way you say "OK Google" and "Hey Siri" on Android Wear and Apple Watch.
We're hoping it's been vastly improved since the Gear 2 and Gear 2 Neo, as S Voice was found wanting on more than one occasion.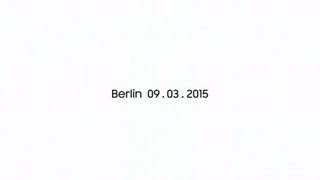 10. It's coming, soon
And finally, Samsung revealed the official launch date for the Gear S2 - September 3, at IFA in Berlin.
We'll be reporting live from the show to bring you all the latest, so keep an eye out for our hands on: Samsung Gear S2 review.