Spent way too much of your free time looking for the perfect cheap TV deal? It's time to sit back and check out our hand-picked list of the best TV deals on the net. Our extensive guide looks at a range of sizes and shows the best prices on TVs for any budget, proving you don't have to wait for Black Friday.
We've discovered some stunning deals on 4K Ultra HD TVs. Now's a great time to upgrade, especially with Netflix, Amazon, the BBC and Sky all planning on increasing their 4K content. Check out our guide on where to watch 4K TV shows and movies. Brilliantly, 4K and HDR TVs are nowhere near as expensive as you might think. So go on, treat yourself.
Many folk are supporting their new TV with a soundbar deal too. If you'd prefer to directly browse retailer TV collections instead of our highlights, here are the direct links to their best TV deals:
The offers below are selling fast as retailers scramble to shift lots of cheap 4K TV deals and other items in the latest TV sales. We have a selection of the best prices across multiple size ranges. Directly below, you'll find our favourite deal of the week.
TechRadar's 4K TV Deal of the Week
Cheap 43-inch - 49-inch 4K TV deals:
Hisense H43N5700 43-inch LED HDR 4K Smart TV | £469 | John Lewis
Looking for a cheap 4K TV deal that'll give you a picture that looks like you've spent loads? Hisense 4K TVs are one of the most popular brands on this page thanks to its quality sets that won't break the bank. If you don't need or want a huge TV, then this is our pick for the best 4K HDR TV in this price range. Oh, and there's an ace five-year warranty here too,
Hisense H49M3000 49-inch Smart 4K TV| Now £379 | AO.com
Our featured Hisense models have been selling out super fast recently, so it's great to see a deal like this in stock. But seriously, a 49-inch 4K, Smart TV for £379? With prices like this, you may as well join the 4K revolution. This could be a great bargain for gamers looking to buy updated consoles like the Xbox One S and PS4 Pro.
Cheap 50-inch and 55-inch 4K TV deals:
Hisense H50N6800 50-inch 4K Smart TV | Now £599 | John Lewis
Hisense is really making a name for itself right now with some of the best cheap 4K TVs across multiple sizes. This 50-inch TV comes with a sweet 4K picture and Smart TV functions - all viewable in glorious HDR. As this is a John Lewis TV deal, you're getting a five year guarantee too.
Hisense H50N5300 50-inch 4K Smart TV | Now £499 | Argos
If you're not bothered about HDR, but still want a 50-inch 4K TV deal, then this is the one for you as it's £100 cheaper than the HDR model above. There's a very tidy two-year warranty too at no additional charge.
Hisense 50M5500 50-inch HDR 4K Smart TV | Now £599 | John Lewis
This is one of Hisense's premium 4K TV and comes not just with a 4K picture, Smart apps and Freeview HD but also the latest essential feature, High Dynamic Range technology. John Lewis will cover it for five years too.
Sony Bravia 55A1BU 55-inch OLED HDR 4K TV | Now £2999 | Currys
This stunningly thin TV might not look cheap, but it's actually come down £500 since launching earlier this year. The excellent OLED 4K HDR Triluminous display is supported by a rear stand that's not visible from the front, meaning there's nothing on show except for the screen. The Sony wizards have even designed the new Bravia so the sound comes through the the screen. We're delighted to see Currys offer a five year warranty on this 4K TV deal too for added peace of mind.
Update: John Lewis has matched this deal with the same warranty.
Cheap 60-85-inch 4K TV deals: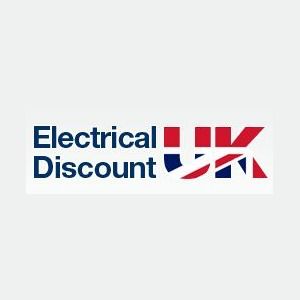 Hisense HE65K5510UWTS 65-inch 4K Smart TV | Now £799 | Electrical Discount UK
Wow, that's a lot of TV. You're all set for 4K viewing with Netflix, Amazon Video and YouTube apps being 4K ready. Freeview HD and USB functions are also included. This is one of the cheapest 4K TVs we've seen at such an epic size.
Samsung MU6100 65-inch 4K HDR Smart TV | Now £1219.97 | ebuyer
This ebuyer deal is proff that a bit of digging can unearth a decent deal on larger 4K TVs when most retailers seem to be charging the same price. While the usual big-name brands are all charging £1399, this fetching 65-inch Samsung screen is £179 cheaper at ebuyer.
Sony Bravia 85-inch 85XD8505 LED HDR 4K TV | Now £7,899 | John Lewis
So, you're absolutely sure you can fit this in through the door? Will it get around the corner on the stairs? Serious questions that should be ignored in favour of owning this monstrosity. Buy it now and bask in its glory (you won't need any heating if you sit close enough). Consequences are for lesser beings. This John Lewis does come with a five year guarantee though.
More large screen TV deals
If you're after more seriously large TV deals, we should warn you, they don't come cheap. However, if you want to see some more large screen TV deals -we're talking about 65 to 85-inch TVs- we'd recommend heading over to John Lewis, Currys and Amazon as they seem to stock more models than most UK retailers.