After supplying its smart TV interface to other brands for many years, Roku has finally released its own Roku-branded TV lineup. The Roku Plus Series TVs are the company's top models, and they offer a well-rounded features package at a very reasonable price. A QLED display panel combined with a full-array local dimming backlight delivers punchy, well-saturated images. It also supports both the Dolby Vision and HDR10+ high dynamic range formats. The Plus Series isn't the best option for gaming, but a wide selection of apps and ample free ad-supported TV channels means you'll never be at a loss for shows and movies to stream.
Pros
+

Affordable price

+

Very good overall picture quality

+

Great smart TV interface
Cons
-

Average brightness

-

Average sounding built-in speakers

-

Limited picture adjustments
Why you can trust TechRadar We spend hours testing every product or service we review, so you can be sure you're buying the best. Find out more about how we test.
Roku Plus Series TV: Two-minute review
Most people know Roku for its streaming boxes and sticks – like the Roku Streaming Stick 4K – as well as the company's smart interface, which can be found in TVs from brands like TCL, Hisense and others. Back in March of 2023, the company also started selling its own Roku-branded TVs, and as with its streamers, they are priced at a level that most people can afford.
There are two lines of Roku TVs: the Plus Series and the Select Series. Both are inexpensive compared to other sets, but the Plus Series is more feature-packed and consequently priced a bit higher. I was sent a 65-inch Plus model to review, and as a longtime Roku user, I was very curious to see how this $649 set would stack up against other 4K TVs I've recently tested.
Along with the company's own smart TV interface, Plus Series TVs feature AirPlay for wireless streaming from devices and work with Alexa and Google Assistant. You can also conduct hands-free voice searches using the remote control's built-in mic by first saying "Hey Roku" or by pressing a button on the remote and speaking your search directly.
Plus Series TVs use a QLED display panel with a full-array local dimming backlight, and there's support for Dolby Vision, HDR10+, and HLG high dynamic range. The 65-inch model I tested doesn't offer nearly the same peak brightness as QLED TVs with a mini-LED backlight, but it has a local dimming feature that's effective enough to deliver images with strong contrast.
All new Roku TVs have a native 60Hz refresh rate. And while we normally recommend 120Hz 4K TVs for gaming, the Plus Series had an impressive 11.5 ms measured input lag when its Game mode was enabled.
The design of Plus Series sets are basic though, and they come with side-mounted support feet that can't be height-adjusted. Inputs include 4 HDMI 2.0 ports (1 with eARC) along with an RF connection for an antenna and an optical digital audio output.
Audio on the Plus Series is also basic, with the TV sporting two bottom-mounted speakers. And while the sound is perfectly satisfactory given the TV's price, the company offers several inexpensive options to enhance audio quality, including a 2-channel soundbar that connects wirelessly with the TV, and wireless surround sound and subwoofer speakers.
Between the company's own The Roku Channel and a Live TV portal with an enormous amount of free streaming channels that can be browsed in a grid format with TV broadcasts pulled in by antenna, there's plenty available to watch here, much of it free. Even so, the Roku smart TV interface provides almost every streaming service app you could possibly want, and it also supports personal photo streaming, with an option to add pictures directly from your phone.
Roku Plus Series TV review: price and release date
Release date: March, 2023
55R6A5R: $499
65R6A5R: $649
75R6A5R: $999
The Plus Series models are the step-up offerings in the Roku TV lineup. They are available in 55-, 65-, and 75-screen sizes, and are only sold in the US at Best Buy stores and online.
Pricing for the Roku Plus Series TVs is in the same approximate range as budget models from Hisense, TCL, and Amazon Fire TVs, all of which also feature QLED screen tech, and in some instances a local dimming backlight similar to Roku Plus series models.
Roku Plus Series TV review: Specs
Swipe to scroll horizontally
| | |
| --- | --- |
| Screen type: | QLED |
| Refresh rate: | 60Hz |
| HDR support: | Dolby Vision, HDR10+, HLG |
| Audio support: | Dolby Atmos, Dolby Audio |
| Smart TV: | Roku |
| HDMI ports: | 4 HDMI 2.0 |
| Built-in tuner: | ATSC 1.0 |
Roku Plus Series TV review: features
Roku smart TV interface and voice remote
Dolby Vision, HDR10+, and HLG high dynamic range
Four HDMI inputs, one with enhanced audio return channel (eARC)
Roku Plus Series TVs feature the company's popular smart TV interface, which is easy to navigate compared to other options. It provides an extensive amount of streaming apps to select from, and includes The Roku Channel and the Live TV portal for streaming free ad-supported TV shows and movies. Live TV also lets you integrate TV channels tuned by an indoor TV antenna.
Plus Series TVs support AirPlay for wireless streaming from iPhones and iPads, and they also work with Alexa and Google Assisant. They include voice remote pro features, a rechargeable battery and it has a built-in mic that allows for hands-free voice searches (the built-in mic can also be easily disabled using a switch located on the remote).
A QLED display panel with a native 60Hz refresh rate is used for the Plus series, and there's a full-array local dimming backlight for enhanced contrast. High dynamic range support includes Dolby Vision, HDR10+ and HLG. A Game mode is also provided that reduces input lag when gaming with a connected console.
The set's four HDMI inputs include one that supports HDMI eARC for a soundbar connection, and there's an optical digital audio output and an RF input to connect an antenna. When viewing TV broadcasts, you can pause and rewind live TV for up to 90 minutes when a 16GB USB flash drive is plugged into the set's USB port. Roku TVs also support a wireless audio connection to the company's Roku Smart soundbar.
Roku's features package for its Plus Series is fairly basic overall compared to other TVs, but it includes a solid array of video performance basics such as a QLED display panel and full array local dimming backlight.
Roku Plus Series TV review: picture quality
Average brightness
Deep blacks with detailed shadows
Some screen reflections
The 65-inch Roku Plus Series TV I tested delivered an average brightness level for a QLED TV, with peak brightness topping out at 556 nits (measured on a 10% white window test pattern) in its Standard HDR picture mode, and 533 nits in Dark HDR mode. To put those numbers into perspective, the TCL 6-series TV, a model with a mini-LED backlight, can hit 1,326 nits peak brightness, while the LG C3 OLED TV tops out at 830 nits.
A full-array local dimming backlight on the Plus Series enabled it to display deep blacks, though it didn't hit the 0 IRE full black that OLED TVs and the best mini-LED models are capable of, with maximum contrast measuring 20,500:1. Even so, blacks looked strikingly deep in most movie clips I watched, and backlight 'blooming' artifacts were surprisingly minimal given the set's low price. For most of my testing I kept the Micro Contrast setting at High, which delivered the best black depth and shadow detail.
The color balance in the Movie picture mode's default Warm color temperature setting was slightly blue-ish, with most Delta E values measuring in the 3-4 range (we typically look for these to dip below 3). Measurements made with Portrait's Calman display calibration software also showed coverage of DCI-P3 (the color space used for mastering 4K Blu-rays and digital cinema releases) to be 95.8%, and BT.2020 to be 81.3%. These are very good results, and closely match what was measured on the TCL 6-Series TV.
Roku's Plus Series set had a fair amount of screen reflectivity, with reflections visible when viewing in a room with bright overhead lights. Picture contrast and color saturation also weren't as solid when viewing from off-center seats, though that effect is common with LCD-based TVs like the Plus Series.
I watched several scenes from 4K Blu-ray discs that I typically use for testing on the Roku Plus Series, starting out with the Spears & Munsil Ultra HD Benchmark (the just-released new version). Viewing the 4,000 nits version of the montage sequence, some clipping artifacts were visible with the set's Dynamic Tone Mapping setting active, though the issue disappeared when I watched a version graded at 1,000 nits – a more typical peak brightness for programs with HDR. Otherwise, images in the montage looked clean, crisp and had rich color, though the strongest highlights lacked some of the visual punch I've seen when watching the same material on brighter TVs.
Next up was No Time to Die, the James Bond film from 2021. Shadows looked deep and solid in the early scenes where Bond and Madeleine arrive in Italy, and in a later one where 007 walks across a craggy hill toward the resting place of Vesper Lynd with the camera panning along, the motion was smooth with almost no blurring artifacts.
Dune also looked very good on the Roku TV, with the set's processor managing to deliver a detailed and noise-free picture even in difficult scenes like one where Paul walks through a dark and misty environment with Lady Jessica following an interrogation by the Reverend Mother. I've seen other, much more expensive TVs trip up on this sequence, which made the Roku's handling of it all the more impressive.
With Spider-Man Across the Spider-Verse now out in theaters, it seemed appropriate to give 2018's Spider-Man Into the Spider-Verse a spin on the Roku Plus TV. This film has an incredible range of color, and images are enlivened with finely detailed textures throughout that give it a printed comic book look. The Roku conveyed all of it in a convincing manner, with images looking impressively dynamic for such an affordable TV.
Picture quality score: 4/5
Roku Plus Series TV review: sound quality
Two downfiring speakers
Average TV sound quality
Can make a wireless soundbar connection
Roku Plus Series use two down-firing speakers and the sound quality is average – you can easily hear dialogue and there's a good overall balance, but otherwise dynamic movie soundtracks tend to flatten out during loud scenes.
Roku sells a two-channel Roku TV wireless soundbar ($150), which is designed specifically for its TVs and can be connected wirelessly (surround speakers and a subwoofer can also be added for a wireless 4.1-channel setup). Roku sent me its wireless soundbar to try out, and setting it up was incredibly easy. Configuration and control of the soundbar is carried out using the voice remote pro, with sound presets selectable via the TV's menus.
Of the various presets, the Standard mode proved to be the best for most viewing, and with it selected dialogue gained weight and body while soundtrack elements like music and effects came across with greater clarity and dynamic presence. Given the TV's low price, this is definitely a situation where you should consider a soundbar, and while there are plenty of great choices on our best soundbars list, the Roku TV wireless soundbar is a perfect match for this TV.
Sound quality score: 3.5/5
Roku Plus Series TV review: design
Basic design
Side-mounted, non-adjustable support feet
Roku voice pro remote with built-in mic
The design of Plus Series TVs is fairly basic, with a thin bezel surrounding the screen's edges and a thicker bezel at the bottom with a protruding compartment with an IR receiver and multipurpose control button under the Roku logo. Side-mounted feet provide sturdy support, though both their height and horizontal spread can't be adjusted.
Two of the TV's HDMI ports are located on an input panel accessible from the side, while the other two are on the panel's bottom along with the antenna, USB, and Ethernet ports. There's also a composite-video and RCA-type analog stereo audio input here that lets you connect legacy sources such as a VCR or vintage game console. The bottom HDMI ports were somewhat difficult to access, and could potentially be a challenge when using a stiff cable to connect sources.
The built-in battery of Roku's compact voice pro remote control can be recharged by connecting it to the TV's USB port. It has a built-in mic that can either be always on or disabled using a switch located on the remote's side. The benefit to having the mic always on is that you can do hands-free voice searches by saying "Hey Roku" followed by a request. You can also momentarily activate the mic for searches by pressing the mic button at the remote's center. Four quick buttons let you instantly access the Apple TV Plus, Disney Plus, Netflix and Max streaming services, and there are two numbered "shortcut" buttons that can be configured for a range of uses.
Roku Plus Series TV review: smart TV & menus
Roku TV interface
Works with Alexa and Google Assistant
Picture adjustments hard to access
Roku's well-known and well-regarded smart TV interface is one I'm familiar with having spent many years as a Roku owner before making the leap to an Apple TV 4K. It's a great interface for browsing apps, mainly because everything is right up front and accessible, and it's easy to add or delete apps.
The Roku Live TV portal is a good way to supplement any streaming services you subscribe to. It offers an abundance of free channels organized in a time-based grid, and you can add broadcast TV channels tuned by an antenna to expand your free TV menu. With so many channels to choose from, it's a good idea to edit the grid down to a more manageable size – something that the Favorites feature easily lets you do.
The Roku Photo Streams app has received recent enhancements that let you upload images directly from a phone to for viewing on the TV. You can also now edit streams and set screensavers, and the app now supports up to 1,000 images. When it comes to displaying personal photo libraries, the Roku Plus series is no Apple TV 4K, which provides tight integration with that company's Photos app. Even so, most viewers will find Photo Streams to be sufficient for their needs.
Picture adjustments are carried out by pressing the remote's asterisk button, which calls up the onscreen setup menus. You can adjust picture settings separately for regular and HDR sources, and those custom settings can also be applied across all of the TV's inputs. Getting to basic adjustments like Brightness, Contrast and Color can take a lot of button presses, which is something that I found annoying during my time testing the TV's performance.
Smart TV & menus score: 4.5/5
Roku Plus Series TV review: gaming
No cloud gaming apps
Low 11.5 ms input lag
Auto Game Mode
With a native 60Hz refresh rate, the Roku Plus isn't designed to be a powerhouse gaming TV. There's also no gaming portal with subscription cloud-based services like you'll find on Samsung and LG sets, and there's no support for Bluetooth game controllers.
What Roku Plus TVs do offer gamers is a Game mode that reduces input lag to 11.5ms – an impressive level for a budget TV and one that will satisfy all but competitive gamers. Game mode is automatically enabled when a console input is detected, saving you the trouble of having to turn it on in the TV's settings menu.
Roku Plus Series TV review: value
Very good picture quality for price
Roku interface adds to value
Loads of free (but ad-supported) streaming channels
At just $649, the 65-inch Plus Series TV I tested is a great value. It's not able to hit the high peak brightness levels some of its budget TV competition manages, particularly models with a mini-LED backlight, and that limitation lessens some of its impact when viewing movies with HDR. But overall, image quality here is very good for the price.
Also adding to the value of Plus Series TVs is the company's built-in streaming interface, which is clean and easy to navigate and offers pretty much any app you'd want along with a Live TV portal to stream a multitude of free ad-supported channels. You'll have a tough time not finding something to watch on Roku's TV, and if you do, you can always use its hands-free voice remote to recommend something.
Should I buy the Roku Plus Series TV?
Swipe to scroll horizontally
Roku Plus Series TV

| Attributes | Notes | Rating |
| --- | --- | --- |
| Features | A solid overall feature set for the money | 3.5/5 |
| Picture quality | Very good picture quality, but only average peak brightness | 4/5 |
| Sound quality | Average TV audio quality, but can add options to expand the sound | 3.5/5 |
| Design | Basic looks with solid support feet and voice command remote | 3.5/5 |
| Smart TV and menus | Great, easy to navigate interface, but getting to picture adjustments could be easier | 4.5/5 |
| Gaming | No 4K 120Hz support but low input lag in Game mode | 3/5 |
| Value | A great overall value considering features and performance | 5/5 |
Buy it if...
You want to save money
The Roku Plus Series offers very good picture quality for the price. Add to that the excellent smart interface and you've got a complete streaming TV solution, with enough money left over to buy a soundbar.
You want comprehensive HDR support
With both Dolby Vision and HDR10+ onboard, Plus Series TVs offer the complete package when it comes to high dynamic range formats, and both help make HDR images look their best on Roku's TV.
You want a great smart TV interface
Roku TV is one of the best smart TV interfaces, with easy navigation and a large app selection. There are also great free TV channel streaming options in the Live TV portal and it works with Alexa and Google Assistant.
Don't buy it if…
You want to watch TV in a bright room
Peak brightness on the Plus Series is average for a TV, and it will perform well in most environments. But if you plan to view in a bright room, a brighter TV with a mini-LED backlight and anti-glare screen coating will be a better choice.
You want a great TV for gaming
Plus Series TVs have a Game mode that's triggered automatically when it detects a console connection and it greatly reduces input lag. But there are no cloud gaming options, and the panel has a native 60Hz display, not the 120Hz rate found on the best gaming TVs.
You don't want a soundbar
With just-average built-in audio, Plus Series TVs can easily get overwhelmed by volume peaks in movie soundtracks. Adding a soundbar is definitely recommended, though that will add to the TV's total cost.
Also consider...
Swipe to scroll horizontally
Comparison: 65-inch TVs

| | Roku Plus Series QLED | TCL 6-Series mini-LED | Hisense U8H mini-LED | Samsung Q60B QLED |
| --- | --- | --- | --- | --- |
| Price (65-inch): | $649 | $949 | $949 | $749 |
| Screen type | QLED | QLED with mini-LED | QLED with mini-LED | QLED |
| Refresh rate | 60Hz | 120Hz | 120Hz | 60Hz |
| HDR support | Dolby Vision, HDR10+, HLG | Dolby Vision (IQ), HDR10+, HLG | Dolby Vision (IQ), HDR10+ Adaptive, and HLG | HDR10+, HLG |
| Smart TV | Roku | Roku or Google TV | Google TV | Tizen |
| HDMI ports: | 4 HDMI 2.0 | 4 (2 HDMI 2.1) | 4 (2 HDMI 2.1) | 3 HDMI 2.0 |
| Built-in tuner | ATSC 1.0 | ATSC 1.0 | ATSC 3.0 | ATSC 1.0 |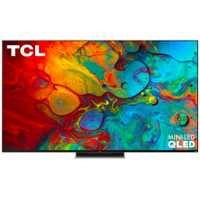 TCL 6-Series mini-LED
TCL's 6-Series TVs are a fairly substantial price jump over the Roku Plus Series, but you're getting a big brightness boost for the money. The 6-Series is also a better option for gaming with next-gen gaming features like 4K 120Hz and VRR.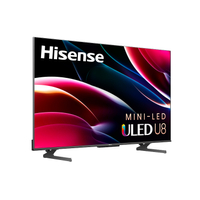 Hisense U8H mini-LED
Another higher-priced but still budget option, Hisense's U8H series sets, too, offer mini-LED backlighting with high brightness. U8H series sets also have gaming-oriented features like 4K 120Hz and VRR.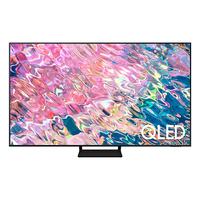 Samsung Q60B QLED
Samsung's Q60B linuep is priced higher than Roku's Plus Series TVs, but not by much. These models also have a quantum dot layer for enhanced color but lack the mini-LED backlighting with local dimming provided in TCL and Hisense TVs.
How I tested the Roku Plus Series TV
I spent about 15 hours in total measuring and evaluating
Measurements were made using Calman color calibration software
A full calibration was made before proceeding with subjective tests
When I test TVs, my first step is to spend a few days using it for casual viewing for break-in and to assess the out-of-box picture presets. The next step is to select the most accurate-looking preset (typically labeled Filmmaker or Movie) and measure the white balance (grayscale), gamma, and color point accuracy using Portrait Displays' Calman color calibration software. The resulting measurements provide Delta-E values (the margin of error between the test pattern source and what's shown on-screen) for each category, and they allow for an assessment of the TV's overall accuracy.
Along with those tests, I make measurements of peak light output (recorded in nits) for both standard high-definition and 4K high dynamic range using 10% and 100% white window patterns. Coverage of DCI-P3 and BT.2020 color space is also measured, with the results providing a sense of how faithfully the TV can render the extended color range in ultra high-definition sources.
For the Roku Plus Series TV, I used the CalMan ISF workflow, along with the advanced picture menu settings in the Roku control app, to calibrate the image for best accuracy with SDR and HDR sources. Once done, I watched a range of reference scenes on 4K Blu-ray discs that I've gathered after years of TV and projector testing to assess the TV's performance, as well as new Dolby Vision-encoded material streamed from sources like Netflix and Max.
First reviewed: June 6, 2023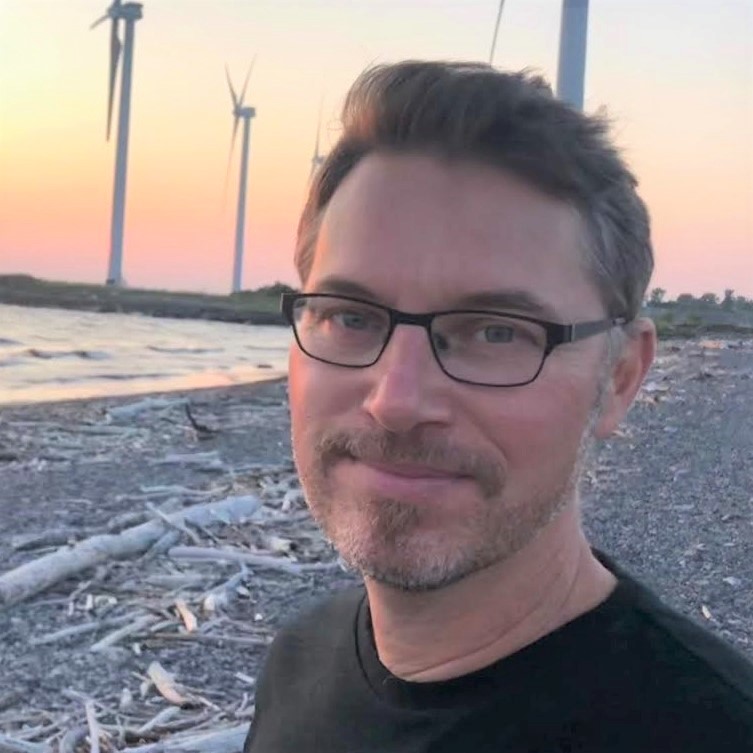 Senior Editor Home Entertainment, US
Al Griffin has been writing about and reviewing A/V tech since the days LaserDiscs roamed the earth, and was previously the editor of Sound & Vision magazine.
When not reviewing the latest and greatest gear or watching movies at home, he can usually be found out and about on a bike.