I tried Roku's cheap wireless soundbar and it sounds good – but with a catch
A great budget soundbar – if you have a Roku TV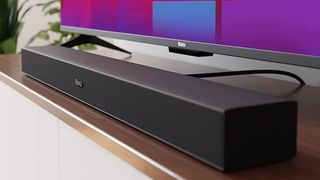 (Image credit: Roku)
I recently tested the Roku Plus Series TV, a 4K QLED model that performs surprisingly well given its low price. As part of that review, I also checked out the company's Roku TV Wireless Soundbar, a similarly low-cost option that the company designed specifically for use with Roku TVs.
TV makers selling soundbars for use with their sets is nothing unusual – LG, Samsung, Sony, and others do the same – and some of these are good enough to earn a spot on our list of the best soundbars. What is unusual is Roku selling a model that only works with Roku TVs. That's a shame because, like the Plus Series, it performs very well for the price.
Even the best TVs benefit from a soundbar, and Roku's Plus Series is no exception. At $149, the company's wireless Soundbar is a truly affordable upgrade and one I'd easily recommend, especially since Plus Series TVs are priced low enough (the 65-inch model I reviewed is currently selling for $599) that buyers of that TV could have enough left over in their budget to spring for one.
A basic 2-channel model, Roku's soundbar doesn't support Dolby Atmos, but then again you'll need to step up to a much higher price tier to get that feature. It does have sound modes for music and movie playback, along with modes to enhance dialogue clarity and level off dynamics for late night listening. Power is specified as 60 watts per channel (120 watts peak), which is substantial for a soundbar.
One benefit to the Roku TV Wireless Soundbar working exclusively with Roku TVs is that you can make any sound adjustments via the TV's built-in menu using the TV remote control. This simplifies setup and operation, as you're not dependent on a separate remote to make soundbar adjustments. Also, you don't have to worry about ever misplacing the soundbar's remote.
The ability of Roku's soundbar to make a wireless connection with a TV is a great feature, but it's only part of the wireless story here. Roku also sells wireless surround speakers and a subwoofer, allowing you to expand to a 4.1-channel system for just a few hundred dollars more. As with the soundbar, setup of the sub and surrounds can be easily handled through the TV's menu. The soundbar also supports a Bluetooth wireless connection, letting you stream audio from a phone or tablet.
Roku TV Wireless Soundbar in action
The Roku TV Wireless Soundbar's design is unsurprisingly basic – a compact 31.5 x 2.5 x 3.9 inch (W x H x D) black slab with a Roku logo front and center.
Setup couldn't have been more simple. After plugging Roku's soundbar in, I visited the TV's audio settings menu and switched the audio output from the TV speakers to the Wireless Soundbar option. At that point, the soundbar functioned the same as the set's built-in speakers.
Of the various sound modes, I found Standard worked best for most things I watched, and it was also good for music. With this enabled, dialogue quality improved immensely, with male voices like Brian Cox's character in Succession now sounding both fuller and notably louder. Soundtracks of movies like Spider-Man: Into the Spider-Verse also had a dynamic quality, with better bass than expected and a relatively wide horizontal spread to the sound.
Of course, a compact 2-channel soundbar can only do so much with 5.1-channel and Dolby Atmos soundtracks, and while the Roku was a strong improvement over the TV's built-in speakers, there was no deep bass or a sense of sound extending beyond the limits of the TV's screen as you'll experience with the best Dolby Atmos soundbars. So if you're intent on getting a cinema-style experience, you'd do well to add Roku's wireless sub and surround speakers.
One thing that did surprise me was how decent music sounded on the Roku TV Wireless Soundbar. That's not something I typically expect from any soundbar, especially one that costs $150. But when I streamed tracks from Tidal via that app in the Roku smart TV interface, the sound had a smooth, balanced quality, with mostly natural-sounding vocals and a good dollop of bass.
Soundbars that make a wireless connection with a TV are becoming more common – Samsung and now LG offer them, and others are sure to follow. But most of the current offerings are pricey, and they have a relatively complicated setup.
The Roku TV Wireless Soundbar, in comparison, costs $150 and is a breeze to set up and operate. It's notably slim on features and performance is more limited than what you'd get with an Atmos model. But if you're buying a Roku TV, Roku's soundbar is an easy upgrade that you won't want to deny yourself. Too bad it doesn't work with Samsung and LG TVs as well!
Get daily insight, inspiration and deals in your inbox
Get the hottest deals available in your inbox plus news, reviews, opinion, analysis and more from the TechRadar team.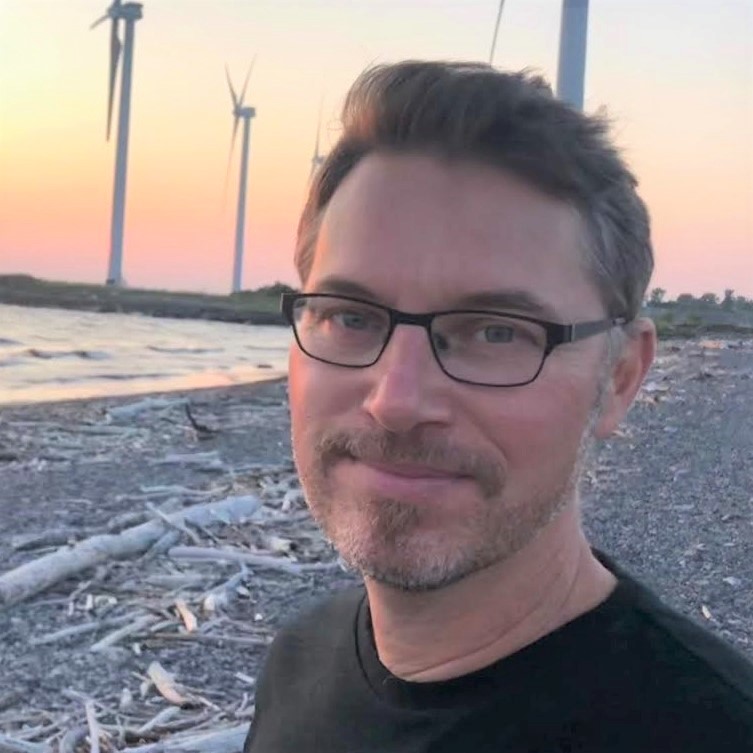 Senior Editor Home Entertainment, US
Al Griffin has been writing about and reviewing A/V tech since the days LaserDiscs roamed the earth, and was previously the editor of Sound & Vision magazine.
When not reviewing the latest and greatest gear or watching movies at home, he can usually be found out and about on a bike.