The best indoor TV antennas for 2023: digital TV antennas worth buying
Best
Contributions from
last updated
How to find the best indoor TV antenna for your over-the-air needs
VERDICT
REASONS TO BUY
REASONS TO AVOID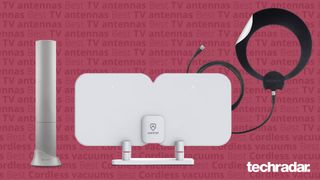 (Image credit: Future)
Editor's note: December 2023
Streaming services are popular but not everyone can afford Netflix, Hulu, Disney Plus... the list goes on. The solution? An indoor digital TV antenna.

Our guide below helps you choose the best indoor TV antennas to help you get over-the-air TV broadcasts for free. Watch sports, news, PBS docs, and more without having to drain your bank account.

With Black Friday approaching, some of the antennas in our guide such as the Antennas Direct ClearStream Flex are starting to see steep Black Friday Deals, so if you're curious about what local broadcast digital TV channels are available when you plug an antenna into your TV, this is a great time to find out.
Al Griffin, Senior Editor – Home Entertainment
The best indoor TV antennas let you receive free over-the-air broadcast TV channels without having to install a large outdoor antenna on the roof of your home. You'll find that the main difference between models lies in their ability to pull in signals from stations at various distances, and our guide will explain how closely each model meets its distance specification.
Most indoor antennas have a compact form and are intended to be installed either on a flat surface next to your TV or on a wall behind it. Depending on how fussy you are about interior design, the look of the antenna may be a factor in your buying decision, so that's another aspect we'll cover.
Broadcast TV viewers should know about ATSC 3.0. This is sometimes labeled as "NextGenTV" and is the next generation digital broadcast TV standard in the US. The good news for anyone shopping for an indoor TV antenna is that all models are compatible with the new standard. Even so, only select recent model TVs feature an ATSC 3.0 tuner, so if your set lacks that feature it will instead receive signals using the older ATSC 1.0 broadcast standard. For now, all stations making the transition to ATSC 3.0 are required to simulcast in ATSC 1.0, though that situation could change in the near future.
We test antennas at a semi-rural location with broadcast TV stations located from 15 miles to 70 miles away – an average range for indoor antenna use. For an antenna to appear on this list it needs to hit its distance spec during testing, and to also meet our standards for design and usability.
The best indoor TV antennas for 2023
The best overall indoor antenna
Specifications
Dimensions:
12 x 16 inches
Reasons to buy
+
In-line amplifier with switch
+
Useful Antenna Point app
Reasons to avoid
-
Design may be too wide for some
-
Potentially fewer channels
For a mid-price antenna that delivers rock-solid HD channels within its 50-mile radius, your search stops here. The trade-off is that it's not exactly a small unit – that big, thin panel could cover most of a window – but if that's not a problem then it's great value and our pick for the best overall indoor antenna.
In our testing, we found that it pulled in 48 channels, where more expensive and powerful antennas could receive 54 channels. But in terms of the picture quality and stability of the channels it did receive, including the HD ones, many of them were in just as good quality as more powerful options provide.
That's helped partly by the in-line amplifier, which you can switch on and off at will. The 12-foot coaxial cable is a decent length – you can get a bit longer out of the box from some other options, but this will probably cover most people.
Setup is easy, partly thanks to the free Antenna Point app, which tells you where cable stations are located, so you can point your antenna in the right direction to pick up the most stations.
Read more: Antennas Direct ClearStream Flex review
A budget indoor antenna with strong reception
Specifications
Dimensions:
12 x 8 inches
Reasons to buy
+
Surprising range
+
Fairly compact
Reasons to avoid
-
Curved profile is a little bulky
-
Unamplified, with shorter connecting cable
Mohu's Arc indoor antenna is easy to set up, fairly compact, and nice-looking enough to blend with a range of decors. Its clip-on bracket allows wall-mounting or tabletop use – though the latter arrangement is a bit tippy.
The Arc's construction could be more robust, and its clip-in installation could be better. But despite its compact format and passive, un-amplified design, we encountered impressive signal-pulling performance.
Note that the Arc is not amplified, so if you need to extend its feed to a more-distant TV set, an amplified model like Mohu's own Arc Pro is likely a better bet. But for a simple installation in an urban or suburban locale of reasonable terrain and elevation with desired signals in multiple directions – within the range of, say, 40 miles or even a bit more – the Arc should be an effective choice.
Read more: Mohu Arc review
A premium antenna with good range and a useful installation app
Specifications
Dimensions:
15 x 13.6 inches
Reasons to buy
+
Good range
+
Perfectly flat membrane design minimizes visual impact
+
Clever and effective app aids setup
Reasons to avoid
-
Needs to be perfectly flat for best performance
-
Amplifier is mounted down the cable
-
Less costly but bulkier options offer similar performance
Winegard's FlatWave Amped Pro TH-3000 antenna offers good performance, and uses an effective app for initial setup that shows you real-world reception potential prior to installation.
The TH-3000's fully flat, zero-footprint, on-window/on-wall design will appeal to the decor-conscious, and it can be relied upon to pull in digital TV stations from as far off as 60 miles. You can find antennas offering similar performance for less, but they are likely to be bulkier and less easily hidden from sight.
Read more: Winegard FlatWave Amped Pro TH-3000 review
A pricier basic indoor antenna that gets you all the channels
Specifications
Dimensions:
12 x 13 inches
Reasons to buy
+
60-mile range
+
Easy to set up
+
Long coaxial cable included
The Mohu Leaf Supreme Pro Amplified Indoor TV Antenna is, in many respects, very good at its job. A 15db amplifier helps pull in a dozen or more channels that load up fast and don't have much noticeable artifacts or pixelation. Its wide design, although a bit unwieldy and not the most eye-catching, is effective and simple to set up, too.
Like most good tools, though, the Mohu Leaf Supreme Pro does cost more than the average HD antenna that should only set you back between $20 and $30 and may not always offer a significantly improved experience for those of us who already live close to broadcasting stations. Overall, however, folks who live 30 to 45 miles out of town should certainly consider it as a great alternative to the cheaper and weaker models out there.
Read more: Mohu Leaf Supreme Pro review
5. Antop HD Smart Bar AT-500SBS
Huge and pricey, but plenty powerful
Specifications
Dimensions:
30 x 8.1 x 3.9 inches
Reasons to buy
+
Maximum range
+
Horizontal or vertical mounting options
Reasons to avoid
-
Bulky and hard to hide
-
Expensive
If you live far from a broadcast source and/or you've had trouble with other antennas, the Antop HD Smart Bar (AT-500SBS) could solve your issues—if you're willing to pay a steep price and tolerate the very large size.
The Antop HD Smart Bar is a hard-plastic antenna that measures 2.5 feet wide and can be mounted on your wall like a soundbar, or you can use the included base stand to prop it up vertically. In any case, it's much more visible than nearly any other indoor antenna on the market, but the trade-off is a much longer promised range of 80 miles. It also has a 4G signal filter, an FM tuner, and the ability to connect to a second TV, plus the reception was excellent in our testing. However, with a $119 price tag, we recommend trying cheaper alternatives first to see if they'll meet your needs.
Read more: Antop HD Smart Bar AT-500SBS review
Best indoor TV antennas: FAQ
Do I need an antenna with a smart TV?
That depends. TV antennas receive content rather differently than the Wi-Fi or Ethernet enabled streaming apps on most smart TVs. An antenna picks up broadcast signals from local channels, such as local news – or national programming from local broadcasting stations.
Anything you get over your TV antenna in the US is free, too, so if you don't want to cough up for a Netflix subscription – or if your internet connection isn't super reliable – it will be a great option. Keep in mind though that many smart TVs also offer free TV, as with Roku TV Channels or Samsung TV Plus.
Do I need a special antenna to receive ATSC 3.0 broadcasts?
There's technically no such thing as an ATSC 3.0 antenna – any antenna capable of receiving digital broadcasts in the existing ATSC 1.0 standard will also be able to pick up ATSC 3.0 broadcasts.
A key difference between ATSC 1.0 and 3.0 is that the latter supports 4K resolution and Dolby Atmos audio, while the former is limited to HD resolution and 5.1-channel audio.

However, for your TV to receive ATSC 3.0 broadcasts, it needs to have a built-in ATSC 3.0 tuner. This feature can be found in select sets sold in the US dating back to 2020, with models from LG, Samsung, Sony, and Hisense all providing it.

If your TV doesn't have a built-in ATSC 3.0 tuner, external tuners that connect to a set using HDMI are available, though these currently are priced even higher than expensive indoor TV antennas.
How should I position an indoor antenna?
For some of us, indoor antennas just work: you stick it on the wall, run your TV's channel search and you're good to go. But for others, finding the right position can be tricky. Get it right and you're in TV heaven; get it wrong and you'll be teaching the neighbours some brand new swear words.
There are lots of factors that can affect your TV reception, such as the construction of your home and the position of outdoor obstacles – buildings, trees and so on – that may block the signal. You might also encounter issues if you live near mountains or in heavily built-up areas.
The first thing to do is identify where your local TV stations' transmitters are. Sites such as AntennaWeb can show you that based on your Zip code (in the US), or you could use the Winegard TV signal finder for iPad. Both AntennaWeb and the similar RabbitEars site can also tell you which transmitters, if any, broadcast in the low-VHF band. That uses much longer wavelengths and needs a slightly larger antenna as a result, so if those channels aren't available to you your antenna might be too small to pick them up.
One of the simplest tweaks is to raise the antenna higher. That means furniture, radiators and other items aren't blocking reception, but as ever with radio waves a lot depends on what your home is made from.
If the closest wall to your TV isn't doing what you want, try a different one. That's not ideal, we know, because it means you might need a longer cable or an extension, but it's better to have a bit of visible cable than no TV reception.
If the above tips don't work and you're quite far from your local TV transmitters (miles rather than yards), you might have to go for the nuclear option: a roof-mounted antenna. For most homes an outdoor antenna will massively outperform an indoor one, so if you've tried every corner of your indoors without success then your best option may be to put the aerial outside.
How far will an indoor antenna reach?
The best indoor antennas we've listed above generally pick up channels that are broadcast from stations in a 20 to 30 mile radius, whereas outdoor antennas can pick up channels from broadcast stations that are about a 60 to 80 mile radius away.
Some antenna companies claim to be able to pick up channels from a 100 mile radius, but as there's no one checking these claims we recommend you take them with a pinch of salt. The truth is that the curvature of the Earth will actually block most over-the-air broadcast signals that are roughly 70 miles away.
You might occasionally pick up on signals that are even further away, but that's usually only in ideal conditions and not to be expected every day.
To work out which broadcast television signals are available in your area, TV Fool has a handy TV Signal Locator. All you need to do is add in your details and it'll show you what you should be able to pick up.
Sign up for Black Friday email alerts!
Get the hottest deals available in your inbox plus news, reviews, opinion, analysis and more from the TechRadar team.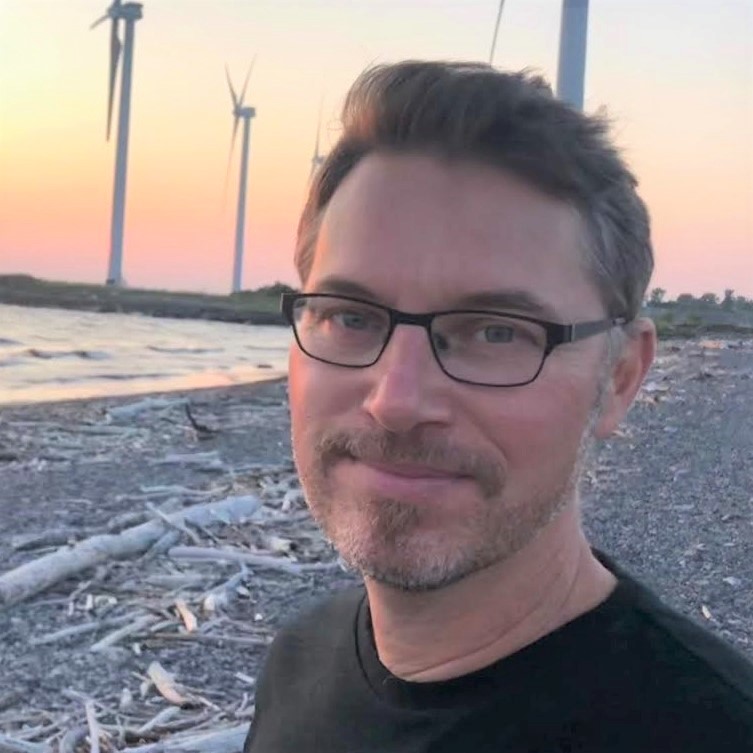 Senior Editor Home Entertainment, US
Al Griffin has been writing about and reviewing A/V tech since the days LaserDiscs roamed the earth, and was previously the editor of Sound & Vision magazine.
When not reviewing the latest and greatest gear or watching movies at home, he can usually be found out and about on a bike.