LG's C2 series was our top TV pick of the year for 2022, so the new C3 series has a tough act to follow. But it arrives with new HDR-improving picture processing, a pleasing look, a smart TV interface overhaul, and a wealth of features that will appeal to both gamers and movie fans. With screen sizes ranging from 42 inches all the way up to 83 inches, the C3 series is clearly designed to fit into a wide array of living spaces, and it's priced at a level that, while not cheap, could be considered reasonable for a high-performance TV. It's a very worthy successor to the C2 series, and already a contender for top TV of 2023.
Pros
+

Great overall picture quality

+

Improved smart TV interface

+

Extensive gaming features
Cons
-

Average built-in audio performance

-

No ATSC 3.0 broadcast TV support

-

Priced the same as last year's C2 series
Why you can trust TechRadar We spend hours testing every product or service we review, so you can be sure you're buying the best. Find out more about how we test.
LG C3 OLED TV: Two-minute review
In 2022, the LG C2 OLED got the nod for best TV of the Year in the TechRadar Choice Awards, and that designation came after sitting for many months at the top of our list for best 4K TV. It was the C2's combination of performance, features, and price that sealed the deal for us, and it ended up being a very easy recommendation for anyone looking for a high-performance TV that wasn't over-the-top expensive.
Given the C2's success, I had high expectations going into this 65-inch LG C3 OLED TV review. You'll have to read on to find out exactly how the new model fared, but I don't think I'm spoiling much to say that it's every bit as impressive as its predecessor, and then some.
Prices for the C3 series are around the same as for the C2 series. And while I had expected (hoped?) that they would be lower, the C3 series, which is available in screen sizes ranging from 42 inches up to 83 inches, is still an approachable option, and ultimately a good value considering all that's on offer.
The C3's extensive feature set makes it a great choice for gamers and movie fans alike. It has four HDMI 2.1 inputs with support for 4K 120Hz, VRR, ALLM, along with FreeSync Premium Pro and Nvidia G-Sync. Cloud gaming options include Nvidia GeForce Now and Utomik.
LG's Alpha9 Gen6 chip used for picture processing brings new HDR-improving features including OLED Dynamic Tone Mapping Pro and Expression Enhancer, both of which have an impact on image quality. And while the C3 delivers roughly the same picture brightness as the C2, the level of contrast, clarity, and definition it delivers is notable.
The webOS 23 smart TV interface used in the C3 is also a step above the version found in last year's LG models. It has a more streamlined and pleasing appearance, as well as new features like Quick Cards for grouping apps by theme and an editable Quick Menu for accessing picture, sound, and other adjustments. As usual with LG TVs, it comes with the company's innovative Magic Remote.
Audio performance isn't dramatically different compared to the C2 series, but the C3 has a new Wow Orchestra feature that lets you combine the output of the TV's built-in speakers with select LG Dolby Atmos soundbars for even more immersive audio.
LG's C3 OLED also has a nice look, with a slim bezel and aluminum-faced center stand. Connectivity options are excellent, though it does lack the built-in ATSC 3.0 digital TV tuner found in LG's step-up G3 series models, a feature that's important for viewers in the US. It may not be a dramatic advancement over last year's C2, but LG has delivered another winner with the C3 OLED.
LG C3 OLED TV review: price and release date
Release date: March, 2023
OLED83C3: $5,299 / £6,499 / around AU$7,900
OLED77C3: $3,599 / £3,999 / around AU$5,370
OLED65C3: $2,600 / £2,899 / around AU$3,900
OLED55C3: $1,899 / £2,099 / around AU$2,830
OLED48C3 $1,499 / £1,599 / around AU$2,240
OLED42C3: $1,399 / £1,499 / around AU$2,100
The LG C3 series is the company's mid-tier 4K OLED TV model, slotting in between the flagship G3 series and entry-level B3 series. Pricing so far has been announced for the US and the UK, but not for Australia.
LG C3 OLED TV review: Specs
Swipe to scroll horizontally
| | |
| --- | --- |
| Screen type: | OLED |
| Refresh rate: | 120Hz |
| HDR support: | Dolby Vision, HDR10, HLG |
| Audio support: | Dolby Atmos, DTS |
| Smart TV: | webOS 23 |
| HDMI ports: | 4x HDMI 2.1 |
LG C3 OLED TV review: features
webOS23 smart TV interface
Dolby Vision, HDR10, and HLG high dynamic range
HDMI 2.1 inputs with 4K 120Hz, VRR, and ALLM support
The C3 series is a feature-packed TV option, with a great mix of amenities for both movie fans and gamers. LG's proprietary webOS 23 smart TV interface runs the show here, and it provides many of the best streaming apps, including Netflix, HBO Max, Prime Video, Disney Plus, Apple TV Plus, Hulu, Paramount Plus, Peacock, Youtube TV, and Spotify.
You can use AirPlay 2 to cast video to the LG C3 from an iOS device, and it features Alexa built-in for hands-free voice control and also works with Siri and Hey Google.
LG's new Alpha9 Gen6 chip is used for picture processing on C3 series sets, which have a 120Hz refresh rate. HDR support extends to Dolby Vision (Dolby Vision IQ), HDR10, and HLG, but not the HDR10+ format.
The four HDMI 2.1 ports on C3 series TVs support 4K 120Hz input, Variable Refresh Rate (VRR), Auto Low Latency Mode (ALLM), and enhanced audio return channel (on Input 2). A new HDMI feature called Quick Media Switching (QMS) is also making its debut on LG's 2023 OLED models. When used with a source that also supports QMS, such as an Apple TV 4K streamer, this lets the C3 seamlessly match changes in video frame rates to prevent momentary screen blackouts when switching programs.
LG C3 OLED TV review: picture quality
Good brightness
Deep blacks with detailed shadows
Excellent picture detail
With the LG C3 in Filmmaker HDR mode, peak light output measured 830 nits, and it was 670 nits in Standard mode. That's a slight improvement on last year's C2, though it's definitely overshadowed by the 70% brightness increase LG is claiming for its new flagship G3 series in comparison with more basic OLEDs like its B3 series. (The G3 series uses an optical component called Micro Lens Array, along with a new brightness-boosting algorithm called META, to achieve that high light output, which is one reason why G3 sets are priced significantly higher than C3 models.)
The LG's color balance in its default Filmmaker mode was very accurate, with Delta-E values (the margin of error between the test pattern source and what's shown on-screen) of 3 or less for most of its brightness range. Coverage of DCI-P3 (the color space used for mastering 4K Blu-rays and digital cinema releases) was 98.9%, and BT.2020 coverage was 74.7%. These are excellent results that are typical of the best OLED TVs.
There was some screen glare from overhead lights, but it wasn't much of a problem overall for the C3. Screen uniformity with white full-field test patterns was also excellent and color remained fully saturated at far off-center viewing positions. I found the set's brightness to be perfectly adequate even for daytime viewing, and with lights dimmed, the picture had notably punchy contrast.
Watching the Netflix series 1899 with the TV set to Dolby Vision Cinema Home picture mode, the dark scenes in the ship's boiler room showed endlessly deep blacks, with plenty of detail in the shadows. Above-board scenes where the passengers search the ship for the boy revealed a perfectly crisp and noise-free picture, with excellent delineation of skin tones among the disquieted crowd.
Moving on to something with more Dolby Vision HDR punch, I watched a scene from Elvis where The King performs his freewheeling Christmas special. The stage lights in the background popped in a dramatic manner and I could easily see the detail in Elvis's black outfit. The yellows and reds in clothing worn by fans looked bright without being garish, while The King's face had the correct artificial orange hue that TV studio makeup creates.
Playing GTA5 on Xbox Series X, the picture remained extremely solid as I drove around the city streets. The lurid colors of Michael's home's interior jumped out in an appealing manner, and textures and patterns were cleanly displayed.
Checking out the montage section of the Spears & Munsil UHD HDR test disc, the TV's high contrast made images with a black background look near 3D-like. Viewing the clips mastered at 4,000 nits showed only minor highlight detail loss from HDR tone mapping, while the 1,000 nits version looked spectacularly good. OLED Dynamic Tone Mapping Pro, a Alpha9 Gen6 processor feature that divides pictures into 20,000 blocks and optimizes each in real time, was clearly working some magic, and while I didn't have a C2 OLED on hand to make a comparison, the C3 exceeded my memories of that model.
I took the opportunity here to play with the HDR Expression Enhancer feature and while it worked as advertised to dynamically boost brightness and detail, I found myself perfectly happy to leave it off. Yes, the LG C3's basic picture performance is so good, there's not much you need to mess with.
Picture quality score: 4.5/5
LG C3 OLED TV review: sound quality
2.2 channels
Dolby Atmos and DTS support
Wow Orchestra mode
The C3 has a 2.2-channel built-in speaker system along with decoding for Dolby Atmos and DTS immersive soundtrack formats. An AI sound mixer feature also upscales stereo audio for Atmos output.
There's the usual slew of sound modes such as Music, Cinema, Sports, etc., but the one that works best for most content is AI Sound Pro. The C3's audio quality is fairly average for a TV: voices have a somewhat thin quality, and there's not much in the way of bass. Dialogue comes across as clear, though, and the sound can hit loud levels if you push the volume.
A new LG feature, Wow Orchestra, lets you combine the output of the TV's built-in speakers with an LG Dolby Atmos soundbar. The company sent me its new SC9 soundbar, a model that was designed specifically for the C3 TV, to test, and this gave me a chance to give Wow Orchestra a whirl. LG's SC9 also comes with a combination bracket/TV stand that lets you mount it directly to 55-, 65-, and 77-inch C3 series TVs (along with C2 series models with the same screen size), and I used that as well for my review.
After selecting the Wow Orchestra option from the TV's quick menu, I soon discovered that it wasn't plug-and-play, with audio delay between the soundbar and the TV's built-in speakers creating an echo effect. There's an adjustment in the Advanced Setting menu to fix this, however, and once adjusted, the echo disappeared. I also found that with AI Sound Pro mode selected on the TV, the set's built-in speakers had a tinny quality when Wow Orchestra was selected. In this case, switching to the Standard sound mode was the remedy, and I used that for the remainder of my test.
Once everything was sorted, Wow Orchestra worked really well to expand the soundfield with Dolby Atmos soundtracks. The 3.1.3-channel SC9 soundbar already provided a big improvement on the TV's built-in audio, but combining the two made it even more immersive, and noticeably louder. I also liked the look of the SC9 mounted directly to the C3, with LG's bracket providing a slight uplift from my TV stand's surface that made it seem like it was levitating.
Sound quality score: 3.5/5
LG C3 OLED TV review: design
New, lighter composite fiber construction
Aluminum stand with center placement
Magic Remote control
The C3 series has a composite fiber construction that's more lightweight than last year's C2 OLEDs. Its panel is thin, though the integrated input section adds a degree of bulk that you won't find on the flagship G3 series. An included aluminum center-mounted stand has a good look and provides solid support for the TV, though I preferred the design of the stand that came with the SC9 soundbar, which provided a cable management option.
Along with its four HDMI 2.1 inputs, the C3 features an RF plug for connecting one of the best indoor TV antennas, an Ethernet port, an RS-232 mini-jack input, and three USB type-A ports.
LG's Magic Remote controls an onscreen pointer that can click on apps and menu options and you can use it to scroll through them. It has a built-in mic for Alexa or Google voice commands, and there are quick access buttons for Netlix, Prime Video, Disney Plus, Sling TV, and the LG Channels free TV options. Using the Magic Remote is a very different experience than a typical TV handset, but it's something you quickly get used to.
LG C3 OLED TV review: smart TV & menus
webOS 23 smart TV interface
Themed Quick Cards
Quick Menu eases adjustment process
LG's webOS 23 smart TV interface has a pleasing, streamlined look and is now mercifully free of ads. A strip of apps lines the screen's bottom and the order of these can be edited or automatically positioned by selecting the Intelligent Edit mode, which orders them by frequency of usage.
A new feature for LG's smart interface is Quick Cards, with options for Home Office, Game, Music, Home Hub, and Sports. These let you store relevant apps according to theme, with Home Hub letting you configure LG or Matter-supported smart home devices for control via the TV, and Game giving you access to the set's Nvidia GeForce Now and Utomik cloud gaming selections.
A Quick Menu pops up on the screen's left side when you press the asterisk button on the remote control. This lets you easily switch picture modes and settings, change the sound output and settings, and access the Game Optimizer menu. The options that appear here can also be edited. A Multi View mode lets you display two sources side-by-side or in picture-in-picture format, though there are limitations on the type of content that can be displayed simultaneously.
Getting to the TV's advanced settings for picture and sound is made easy with the Quick Menu – I didn't have to endure endless button pushes to do something as simple as boost brightness. The advanced picture menu has an Expression Enhancer option, and while that's a somewhat baffling name, what it basically does is dynamically adjust brightness to emphasize areas of focus onscreen, or apply the same process to emphasize detail.
Smart TV & menus score: 4.5/5
LG C3 OLED TV review: gaming
Extensive gaming support
Nvidia GeForce Now and Utomik cloud gaming
Game Optimizer mode with Game Dashboard menu
The C3 series is very well outfitted for gaming, with 4K 120Hz, VRR, ALLM, FreeSync Premium Pro, and Nvidia G-Sync support. When its Game Optimizer picture mode is active a transparent Game Dashboard menu can be accessed that lets you adjust settings like game genre picture presets, VRR, and Black Stabilizer, and it also shows you frames-per-second data for the game you are playing.
Both Nvidia GeForce Now and Utomik cloud gaming can be accessed from within the Game card in the C3's smart interface, giving you access to a wide range of titles for cloud-based gaming.
With the TV in Game Optimizer mode with the Low Latency setting turned on I measured 9.2ms input lag (Boost mode) – a great result and one that ranks the C3 among the best gaming TVs.
LG C3 OLED TV review: value
Similar cost as last year's C2
Great performance and features for price
Meaningful smart UI improvements
The LG C3's value ultimately depends on what you expect from a TV – and how much you're willing to pay for a model that meets those expectations.
Performance-wise, the C3 roughly matches what we saw from last year's C2. Image processing has improved, and there's a resulting slight increase in peak light output and perceived contrast. The WebOS interface has also received meaningful design tweaks to make it more streamlined, and there are useful additions such as the themed Quick Cards for accessing games, smart home control, and more.
I think that anyone looking for a TV with fantastic picture quality and a full range of features will find the C3 to be a good value, and if the price trajectory of last year's C2 is any indication, it will cost even less as we approach the holiday season. But anyone looking to save money will find the C2 to be an equally good option, though one with a less refined user interface, and a somewhat less refined picture.
Should I buy the LG C3 OLED TV?
Swipe to scroll horizontally
LG C3 series OLED TV

| Attributes | Notes | Rating |
| --- | --- | --- |
| Features | A great mix of features to enhance both gaming and movie viewing | 5/5 |
| Picture quality | Excellent overall picture quality, though not as bright as top OLED models | 4.5/5 |
| Sound quality | Average TV sound quality, but with useful features to expand the sound | 3.5/5 |
| Design | Sleek looks with excellent remote control and connectivity options | 4.5/5 |
| Smart TV and menus | Smart interface has good features and customization options | 4.5/5 |
| Gaming | Four HDMI 2.1 inputs plus all the important features gamers seek out | 5/5 |
| Value | A very good overall value given the mix of features and performance | 4.5/5 |
Buy it if...
You want a great TV for watching movies
With deep, detailed blacks and rich color, OLED TVs are perfect for watching movies, and the LG C3 excels in that regard. The new picture enhancements introduced in this series also bring out the best in 4K movies with HDR.
You want a great TV for gaming
With support for 4K 120 Hz input, VRR, and ALLM, along with FreeSync Premium Pro and Nvidia G-Sync support, C3 OLED TVs are a perfect option for next-gen gaming. You also get cloud-based gaming options here courtesy of Nvidia GeForce Now and Utomik.
You don't want to spend too much
LG's G3 series is its flagship lineup of OLED TVs for 2023, and these new models are said to deliver higher brightness than the C3 series. But given the C3's combination of performance, features, and value, it's an excellent mid-range option.
Don't buy it if…
You want the brightest OLED TV possible
LG's new flagship G3 series is likely to provide higher peak light output than the C3 series. Brighter is always better in a TV, especially for daytime viewing or watching movies with HDR, so some may want to spend the extra money for that flagship model.
You want to save money
LG's C2 series OLED TV offers nearly equivalent performance to the C3 in most respects, though it has a less refined smart TV interface and less advanced picture processing. You'll save a good deal by picking up a C2 and we're sure you'll be happy with it.
You want an ATSC 3.0-compatible TV
Viewing programs broadcast in the US in the new ATSC 3.0 digital TV standard requires a compatible tuner, and the built-in tuner on LG C3 series sets only supports ATSC 1.0 broadcasts.
Also consider...
Swipe to scroll horizontally
Comparison: 65-inch TVs

| | LG C2 series OLED | Samsung S90C OLED | LG B2 Series OLED |
| --- | --- | --- | --- |
| Price (65-inch): | $1,699 | N/A | $1,299 |
| Screen type | OLED | OLED | OLED |
| Refresh rate | 120Hz | 120Hz | 120Hz |
| HDR support | Dolby Vision, HDR10, HLG | Dolby Vision, HDR10, HDR10+, HLG | Dolby Vision, HDR10, HLG |
| Smart TV | webOS 22 | Tizen | webOS 22 |
| HDMI ports: | 4 HDMI 2.1 | 4 HDMI 2.1 | 4 (2 HDMI 2.1) |
| Built-in tuner | ATSC 1.0 | ATSC 3.0 | ATSC 1.0 |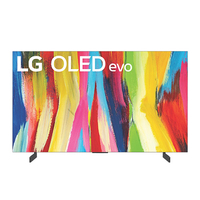 LG C2 OLED
LG's C2 series OLED TV offers nearly equivalent performance to the C3 in most respects, though it has a less refined smart TV interface and less advanced picture processing. You'll save a good deal by picking up a C2 and we're sure you'll be happy with it.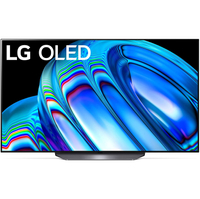 LG B2 OLED
The B2 is LG's least expensive OLED TV with next-gen gaming features like 4K 120Hz and VRR. Its overall picture performance makes it great for movie watching, though peak brightness is more limited than on C3 series TVs.
How I tested the LG C3 OLED TV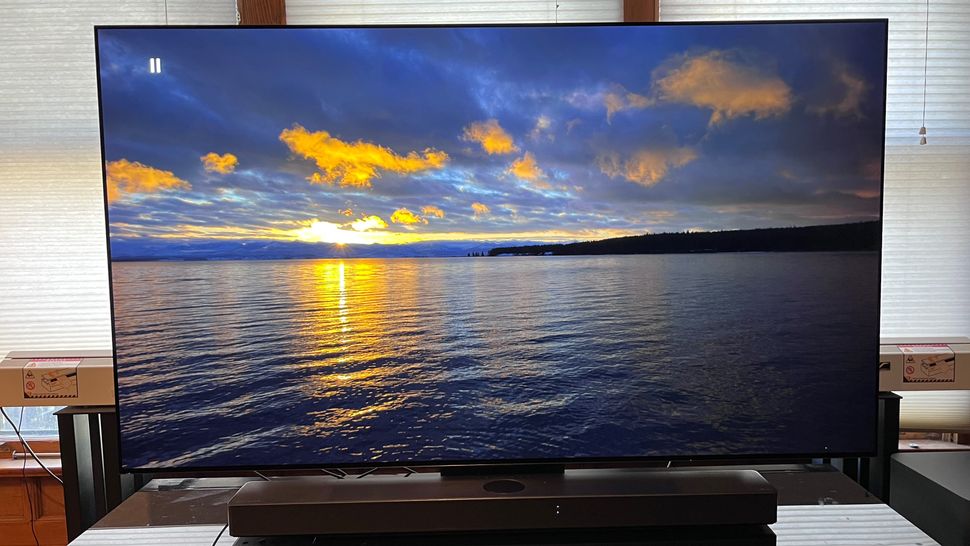 I spent about 15 hours measuring and evaluating the LG C3 OLED TV
Measurements were made using Calman color calibration software
A full calibration was made before proceeding with subjective tests
When I test TVs, my first step is to spend a few days using it for casual viewing for break-in and to assess the out-of-box picture presets. The next step is to select the most accurate-looking preset (typically labeled Movie or Cinema) and measure the white balance (grayscale), gamma, and color point accuracy using Portrait Displays' Calman color calibration software. The resulting measurements provide Delta-E values (the margin of error between the test pattern source and what's shown on-screen) for each category, and they allow for an assessment of the TV's overall accuracy.
Along with those tests, I make measurements of peak light output (recorded in nits) for both standard high-definition and 4K high dynamic range using a 10% white window pattern. Coverage of DCI-P3 and BT.2020 color space is also measured, with the results providing a sense of how faithfully the TV can render the extended color range in ultra high-definition sources.
For the LG C3 series OLED TV, I used the CalMan ISF workflow, along with the advanced picture menu settings in the set's Filmmaker mode, to calibrate the image for best accuracy with SDR and HDR sources. Once done, I watched a range of reference scenes on 4K Blu-ray discs that I've gathered after years of TV and projector testing to assess the TV's performance, as well as new Dolby Vision-encoded material streamed from sources like Netflix and HBO Max.
First reviewed: March 28, 2023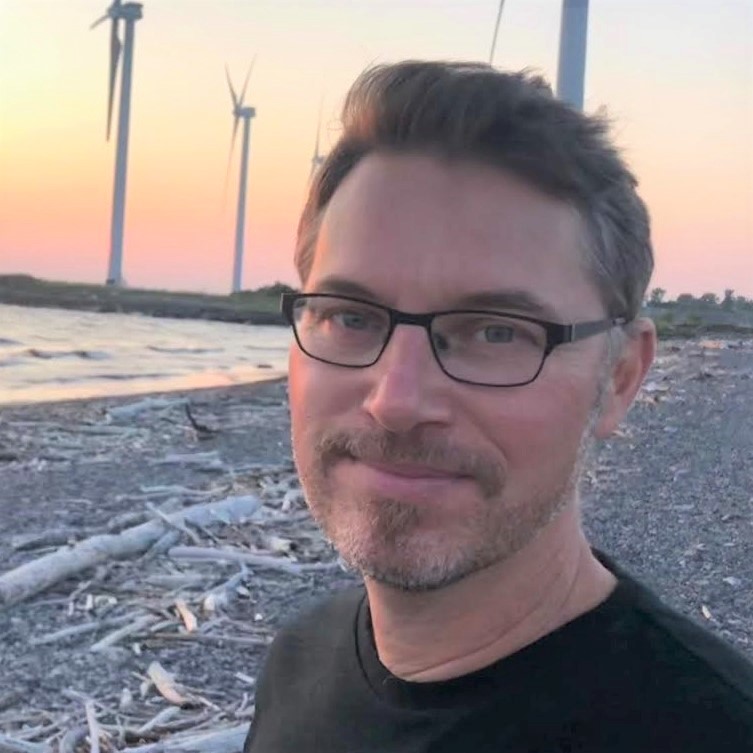 Senior Editor Home Entertainment, US
Al Griffin has been writing about and reviewing A/V tech since the days LaserDiscs roamed the earth, and was previously the editor of Sound & Vision magazine.
When not reviewing the latest and greatest gear or watching movies at home, he can usually be found out and about on a bike.