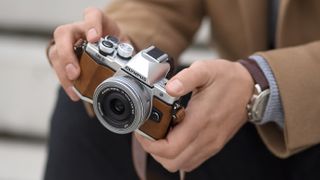 Whether you're not satisfied with your smartphone, have a once-in-a-lifetime trip coming up that you want to capture or you want to get more serious about photography as a hobby, there's a camera out there for you. Being the biggest shopping holiday of the year,Black Friday is the perfect time to nab a great deal on a bit of camera kit.
You'll be glad to know there's a lot of choice out there and no matter what your budget, you're likely to find a camera for you. But how do you make the final decision on which camera to get this Black Friday? You turn to TechRadar for some sound advice, of course! We're here to take you through some of the key differences and features you should look out for to make sure you've make the right choice this November 24.
Compact, bridge, mirrorless or DSLR?
The first thing to get to grips with are the types of camera that are available. They can be divided down into four key groups - compacts, bridge cameras, DSLRs and mirrorless.
Compacts come in all shapes and sizes, and while they've had an increasingly difficult time competing with smartphones, they're fighting back with better image quality than ever (with some rivaling DSLRs), while packing in ever more creative features.
Bridge cameras are an off-shoot of compact cameras, but they offer much larger zoom lenses and handle closer to a DSLR. They still offer an all-in-one solution.
DSLRs have traditionally been the choice for those wanting to get serious with their photography, offering brilliant image quality and polished performance, as well as allowing users to buy extra lenses and accessories to build a system round their camera.
Mirrorless cameras (also known as CSCs) are like DSLRs in that you can swap lenses, but are more compact because they do away with a DSLR's internal mirror box. This means that they don't feature optical viewfinders - some cheaper models rely solely on the rear screen for framing, while more advanced models have hi-res electronic viewfinders.
Key features to look out for
Looking at the spec sheet for a camera can be confusing, so we've picked out some of the key features you want to be looking out for when buying a camera to make sure it's got everything you want.
Image quality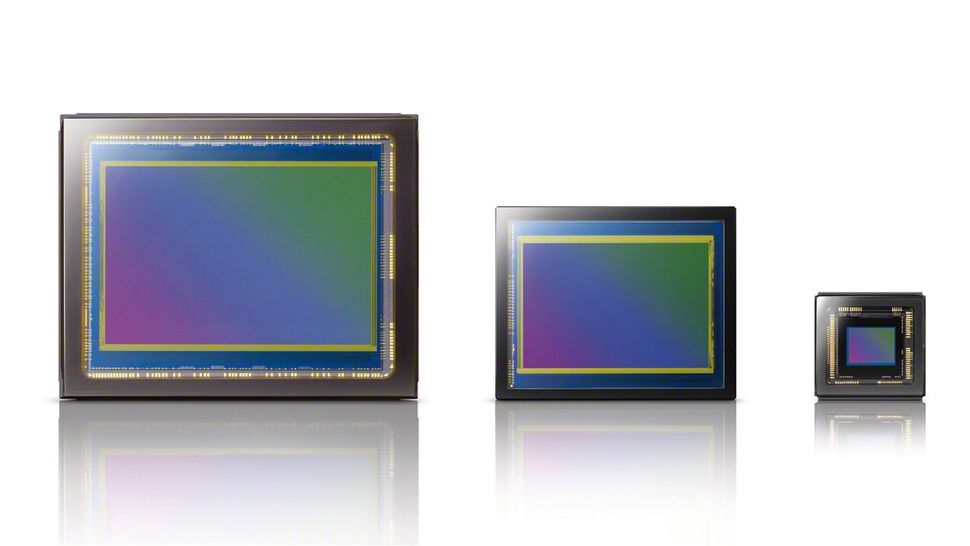 With their large sensors, DSLRs and mirrorless cameras offer the best image quality - don't think because a compact camera has a 24MP resolution it's a match for a DSLR with 24MP sensor because it isn't.
The large dimensions of sensors used by DSLRs and mirrorless cameras means the light-gathering capabilities are better, delivering richer detail - especially at higher sensitivities.
That doesn't mean you should discount a compact. Some premium models offer 1-inch sensors. These are physically smaller, but offer a good balance between image quality and size, though some of the cheapest models feature sensors smaller than your fingernail and will deliver the least satisfying photos.
Viewfinder or no viewfinder?
All DSLRs feature an optical viewfinder, and has been the preferred way to compose shots for years. Many mirrorless cameras are now incorporating electronic viewfinders (EVFs) into their design and are now so good, they're seen as a match for optical viewfinders. You've also go the benefit of being able to see exactly how the shot's going to look as you're framing up.
Some compacts and most bridge cameras are also now featuring EVFs, but their proportions often mean they feature a lower resolution, while there might be a bit more lag. In our opinion though, it's always preferable to have an EVF than not at all.
4K video
Most DSLRs, with the odd exception, only feature 1080p video capture. So for those wanting to shoot 4K footage, mirrorless is the way to go, while some high-end compacts and bridge cameras also offer this feature.
Connectivity
Camera firms are finally getting to grips with connectivity, but most new models support some form of wireless transfer so you can share your images instantly on social media. That said, some of the older models that might be discounted might not feature this - such as Nikon's D3300. So if this is a deal breaker, make sure you check the spec.
Our deal predictions
With a huge selection of cameras available, we're pretty much certain they'll be some decent deals to be had this Black Friday. While they might not be the latest and greatest model, there's bound to be some diamonds in the rough that you should keep an eye out for. Here are some of our key Black Friday deal predictions.
Panasonic Lumix ZS100
Panasonic's Lumix ZS100 flagship travel compact (known as the Lumix TZ100 outside the US) has now been around for almost two years, so with a replacement potentially just round the corner, there could be a good deal to be had. This is one excellent compact camera - packing a 20.1MP 1-inch sensor, image quality is very good, while the 10x optical zoom means you'll be able to fill the frame. Factor in the built-in EVF and and 4K video capture and it's easy to see why it's our favorite travel compact.
Sony RX10 III
Bridge cameras come in a range of sizes and qualities, but the RX10 III is one of the best around. With a huge 24-600mm high-quality zoom lens, it's incredibly versatile, while the 20.2MP 1-inch sensor delivers exceptional detail for a bridge camera. The only major sticking point has been the price, but with the Mark IV version now available, we reckon dealers are going to be looking to shift these at a decent discount, so keep an eye out for it.
Olympus OM-D E-M10 Mark II
The OM-D E-M10 Mark II is one of our favorite mirrorless cameras - compact with a great finish, it delivers decent (if not class-leading) images and most of all, it's a joy to use. With the arrival of the Mark III, this is another camera we think dealers are going to be discounting heavily to make way for new stock.
Nikon D3300
Only until recently, the D3300 was our pick of the entry-level DSLRs. Image quality from the 24MP sensor is brilliant, while the controls and helpful Guide Mode make this a great choice for new users. Replaced by the D3400 last year, the only major difference is that the newer model offers Wi-Fi and Bluetooth connectivity. The D3300 is still a great camera and should be a bargain this Black Friday.
Get daily insight, inspiration and deals in your inbox
Get the hottest deals available in your inbox plus news, reviews, opinion, analysis and more from the TechRadar team.
Phil Hall is an experienced writer and editor having worked on some of the largest photography magazines in the UK, and now edit the photography channel of TechRadar, the UK's biggest tech website and one of the largest in the world. He has also worked on numerous commercial projects, including working with manufacturers like Nikon and Fujifilm on bespoke printed and online camera guides, as well as writing technique blogs and copy for the John Lewis Technology guide.