How to get a good camera deal on Black Friday in the US
Focusing our lenses on Black Friday camera deals in the US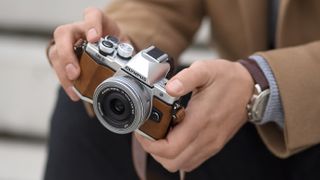 Maybe you've got a special event coming up, a big trip, you've outgrown your smartphone, or perhaps you just want to flex your photographic muscles, there's a camera out there with your name all over it. With Black Friday just around the corner, it's the perfect time to think about adding a new camera to your collection, while getting a great deal.
Luckily, there's a vast range of cameras available to match every budget, all you have to do is decide which one you're going to snap up this Black Friday. This is where we come in – helping you to decide by looking at the features and key differences that you need to keep an eye out for in order to get the right camera for you on November 24.
Choices, choices, choices
First things first, we need to look at the different types of camera that are available. You can divide them into four different groups – DSLRs, mirrorless, bridge cameras, and compacts.
The DSLR has traditionally been for the photographer wanting to take their photography more seriously, offering polished performance and brilliant image quality, as well as allowing users to build a system round their camera of accessories and lenses.
Mirrorless cameras (also known as CSCs) are similar to DSLRs in the fact that you can swap out lenses, but they take up less space as they don't have the internal mirror box that makes up most of a DSLRs bulk. This does mean that they won't feature optical viewfinders. Cheaper models will rely on the rear screen for framing, more advanced models will feature a hi-res electronic viewfinder.
Bridge cameras are (as the name would suggest) a bridge between DSLRs and compact cameras. Offering the smaller package of a compact camera but with much larger zoom lenses and handling more like a DSLR, they are often a good all-in-one solution.
Compacts come in a variety of sizes and shapes, and even though they are currently under threat due to the ever increasing quality of smartphone cameras, they're not going down without a fight, now offering image quality that rivals DLRSs in some instances, and ever more creative features.
The features you want to keep an eye out for
Spec sheets for cameras can be pretty confusing to try and decipher, so we've selected a few of the key features that it's worth keeping an eye out for when buying a camera so you get exactly the kit you want when doing your Black Friday shopping.
Getting the right image quality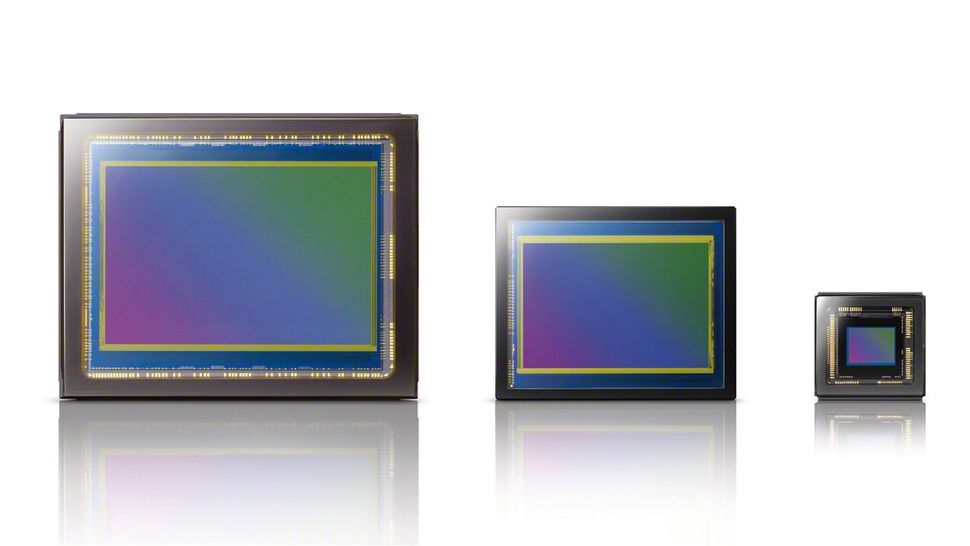 Without a doubt, DSLRs and mirrorless cameras offer the the best image quality – it could be easy to assume that a compact with 24MP resolution is comparable with a DSLR with a 24MP sensor, but you'd be wrong. Sensor size also plays a major part in image quality and in this field, a DSLR or mirrorless camera will beat a compact at light gathering, allowing them to deliver richer detail at higher sensitivities.
That said, that doesn't mean you should totally discount compacts. Top-of-the-range compact cameras offer 1-inch sensors. While smaller than DSLR sensors, they offer a good balance between image size and quality. A cheaper model will potentially house a sensor smaller than a fingernail and will deliver the least satisfying photos.
How important is the viewfinder?
The optical viewfinder has been the preferred way to compose shots for many years as a standard feature on all DSLRs. Mirrorless cameras, given the lack of mirrors, can't feature an optical viewfinder, but many are now integrating electronic viewfinders (EVFs) that are good enough to be viewed as a match for optical viewfinders. With an EVF you've got the added benefit of being able to frame up, knowing exactly how the shot's going to look.
EVFs are starting to find their way onto some compacts and most bridge cameras, but often feature a lower resolution and may suffer from greater lag. As far as we're concerned it's always better to have a viewfinder than not.
Shooting 4K footage
4K video is rising in its popularity at the moment, and if it's one of the reasons you're looking for a new camera, it's worth checking the spec sheet for this feature. DSLRs will usually only feature 1080p video capture, so you'll be wanting to go for a mirrorless camera for 4K footage, or potentially some high-end bridge cameras and compacts.
Getting connected
Newer models of cameras are starting to feature wireless connectivity so that you can instantly share your snaps on social media, but some of the older cameras that you'll see discounted on Black Friday (like Nikon's D3300) may not, so it's worth checking the spec sheet if this is important to you.
Our predictions for deals
There's a vast selection of cameras available out there at the moment, so we're pretty certain that there are going to be some good deals that you'll be able to get your hands on this Black Friday. Admittedly, they might not be the newest, flashiest model, but there are bound to be some great cameras that are now a little older, but no less worth owning. Here are a few of our predictions for what we're expecting to see come up as a Black Friday deal.
Sony RX10 III
If it's a bridge camera that you're looking for, you could do far worse than the RX10 III. It's an incredibly versatile camera with a vast 24-600mm high-quality zoom lens, and thanks to its 20.2MP 1-inch sensor, you'll get an excellent level of detail for a bridge camera. The only thing holding it back is its price, but now that the Mark IV is available, we imagine that it's going to see a price-slash for Black Friday, so it's definitely one to keep tabs on.
Panasonic Lumix ZS100
The Panasonic Lumix ZS100 is our favorite travel compact, and for good reason. It's got a 20.1MP 1-inch sensor, meaning that image quality is great for a compact, and framing is easier at a distance with 10x optical zoom. Add to that 4K video capture and a built in EVF and you've got a seriously impressive compact camera on your hands. It's been out for almost two years now, so there is potentially a replacement on the way, making it a prime choice for a price reduction.
Nikon D3300
The D3300 was our favorite entry-level DSLR. The fantastic 24MP sensor provides great image quality, and for photographers taking their first steps into the world of high-quality photography, Guide Mode and easy-to-use controls make this a joy to use. The D3300 is one of the models that has been replaced by a newer model with Bluetooth and Wi-Fi connectivity, so if you want those features look for the D3400, but if you're looking for a deal, keep your eyes on the D3300.
Olympus OM-D E-M10 Mark II
Another camera that's recently been replaced by a newer model and so is prime for a Black Friday deal is the brilliant OM-D E-M10 Mark II. It's one of our favorite mirrorless cameras that delivers great photographs in a compact frame. With the Mark III recently hitting the shelves, we think it's the perfect time to try and pick up this great mirrorless camera for less.
Get daily insight, inspiration and deals in your inbox
Get the hottest deals available in your inbox plus news, reviews, opinion, analysis and more from the TechRadar team.
Andrew London is a writer at Velocity Partners. Prior to Velocity Partners, he was a staff writer at Future plc.