Disney Plus UK released back in March 2020, and since then, the streaming service has expanded its library with shows like The Mandalorian and WandaVision, as well as movies like the live-action Mulan and Hamilton. 
While it's had something of a quiet debut year compared to the likes of Netflix, that's about to change – a new addition to Disney Plus called Star will, on February 23, double the amount of content you can watch on the streaming service. This will add adult-focused entertainment for the first time, as well as brand new originals. The only downside? A small price increase is coming to Disney Plus in the UK, too. But you can avoid it if you subscribe before Star lands.
On the original front, Marvel Cinematic Universe TV shows are about to get a whole lot busier for the service. The now-releasing WandaVision is just the first of a slew shows to come, with The Falcon and the Winter Soldier launching March 19 and Loki coming in May. Hawkeye and Ms Marvel are also expected for 2021.
On Disney's investor day in 2020, the House of Mouse outlined its multi-year plan for Disney Plus – this includes 10 Star Wars TV shows and 10 Marvel TV shows, among numerous offerings from Pixar and Disney Animation. It's going to be a massive few years, even if you might have to wait for the bigger stuff to land.
Right now, the library is already in a pretty decent shape, mostly comprised of classics from the various Disney-owned archives of Marvel, Star Wars, Pixar, National Geographic, and of course, its own beloved animated titles. In this guide, we'll explain everything we know about the service as it stands, as well as new movies and TV shows coming to Disney Plus UK in 2021. 
If you want to sign up to Disney Plus, check out the two tiers – monthly and yearly – below. Disney Plus UK is currently £5.99 per month, or £59.99 per year, but that will increase from February 23 to £7.99 per month or £79.90 for new users. 
Below, we'll talk you through everything we know about Disney Plus in the UK, including the addition of Star, compatible devices, shows, movies and more. You can check out our Disney Plus review for more impressions of the service, too. 
How to sign up to Disney Plus
To get Disney Plus, all you have to do is head to the Disney Plus website, create an account, pick which tier you want and enter your billing details to get started. With your login details to hand, you'll then want to download Disney Plus onto the device of your choice, say a smartphone, smart TV, games console or tablet. Scroll down for a list of compatible devices. 
Disney Plus free trial: is there one?
There is no Disney Plus free trial any more, unfortunately, as it was discontinued in June 2020. The cheapest way to get Disney Plus is the monthly deal, or you can wait and see if Disney offers another sale deeper into the year.
Disney Plus UK price: an increase is coming
Right now, Disney Plus costs £5.99 per month in the UK, or £59.99 for a whole year. Our advice is to pick the first tier and see if it's for you before committing. 
This will increase to £7.99 per month or £79.90 per year as of February 23, 2021, when Star content is added to the service. Existing subscribers, however, will have rates honoured for six months – that means August 23, 2021 is when the new tariff will apply. So, you might want to upgrade to the yearly tier to delay paying the new rate.
For a more in-depth look at the Disney Plus price - including info on bundles - click the link for our dedicated guide.
Star on Disney Plus: new TV shows and movies coming in 2021
A new "general entertainment" offering is coming to Disney Plus UK on February 23 2021 called Star. Like Star Wars, Disney, Pixar, Marvel and National Geographic, it will have its own section on the Disney Plus menu – and, if parental controls are enabled, it will allow adult content to become available to play on the service. 
This is included with your existing Disney Plus subscription. You don't have to do anything additional to get it.
Star arrives on February 23. As mentioned, this will be accompanied by a £2 bump to the monthly fee. See the entire launch line-up here. 
As well as adding extensive library content to the service, like The X-Files, Lost, 24, Atlanta, Desperate Housewives, How I Met Your Mother, Prison Break, Black-Ish and a selection of the Die Hard movies, original shows will be a massive part of the offering, here. 
Originals at launch will be made up of the shows Big Sky, Love, Victor, Solar Opposites and Helstrom. But many more are coming: if it's made by FX, Hulu, 20th Century TV or ABC in the US, it'll probably land on Disney Plus in the future. 
Disney Plus new TV shows and movies: what's coming up?
Want a sample of what Disney Plus has coming up? Disney revealed a whole heap of new shows and movies during its Investor Day, many of which are coming to Disney Plus instead of theaters. We've listed them below.
First, let's start with movies:
Raya and the Last Dragon (Premier Access): March 5 
Disenchanted: TBA
Sister Act 3: TBA
Peter Pan & Wendy: TBA
Pinocchio (live-action): TBA
A Droid Story: TBA
Chip 'N' Dale: Rescue Rangers: TBA
Cheaper By The Dozen (reimagining): 2022
Flora and Ulysses: February 19, 2021
Safety: TBA
Three Men and a Baby: 2022
Hocus Pocus 2: TBA
These are the Disney Plus TV shows we know about, too, including a heap of new Star Wars and Marvel shows:
The Falcon and the Winter Soldier – March 19, 2021
Loki – May 2021
What If...? – Summer 2021
The Mighty Ducks: Game Changers – 2021
Hawkeye – Late 2021
The Book of Boba Fett: December 2021
Lando Calrissian series – TBA
The Acolyte – TBA
Star Wars: Visions – 2021
Ahsoka – TBA
Rangers of the New Republic – TBA
Andor – 2022
Secret Invasion – TBC
Armor Wars – TBC
Ironheart –TBC
She-Hulk – TBC
Moon Knight – TBC
Ms. Marvel – Late 2021
Cars – Late 2022
Dug Days – Late 2021
Iwájú – 2022
Baymax – 2022
Zootopia+ – 2022
Tiana – 2022
Moana – 2023
Earthkeepers – TBC
(Re) Connect – TBC
Ink & Paint – TBC
Wakanda series – TBC
Star Wars: The Bad Batch – TBC 2021
Monsters at Work – Spring 2021
Turner and Hooch series – TBC
Beauty and the Beast Gaston and LeFou spin-off – TBC
Obi-Wan Kenobi – TBC
Lizzie McGuire sequel series – TBC
Willow TV series – 2022
Percy Jackson TV series – TBC
National Treasure TV series – TBC
WandaVision began in January 2021 on Disney Plus
On January 15, 2021, WandaVision began on Disney Plus. This nine-episode show (with episodes being around 30 minutes each) stars Elizabeth Olsen and Paul Bettany reprising their respective roles as Wanda Maximoff and Vision from the Avengers and Captain America movies, and it's the first new entry in the MCU since Spider-Man: Far From Home all the way back in 2019. This is the biggest original of the moment – don't miss it.
Pixar's Soul on Disney Plus UK
Soul, the latest movie from animation powerhouse Pixar, released on Disney Plus UK on December 25, 2020. It's about a music teacher, who's close to getting his big break playing with a jazz quartet, before he inadvertently steps into a realm of souls trying to find their way to Earth. 
It sounds a bit out there, but Pixar's original movies are a treat – and this one comes from Pete Docter, director of Up and Inside Out. While it's probably a bit complicated for kids to follow, it's well worth a watch.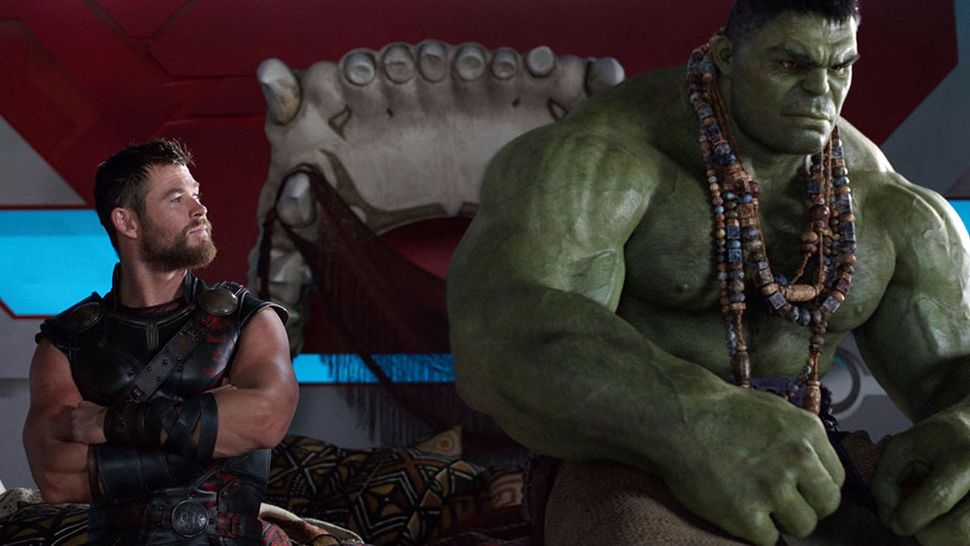 Disney Plus supports 4K and HDR streams
Disney Plus indeed supports 4K and HDR. When you're in the app, head over to the 'details' tab of a given movie or show and you'll see a section that says 'available in the following formats', which will explain if the content in question features 4K Ultra HD and HDR. 
You now have every Star Wars and Marvel movie to watch in 4K with HDR. Enjoy!
Disney Plus UK: compatible devices and apps
Disney Plus has launched on pretty much any device you can name in the UK, including mobile devices, games consoles, streaming media devices and smart TVs. You can take Disney Plus shows on the go, too, downloading as many movies and shows as you can fit on your device, as long as you have an active subscription and connect to the internet every 30 days.  
Disney Plus UK has launched on LG TVs, Sky Q, Apple TV, Roku streaming devices, Android (5.0 and later), iOS (11.0 and later), PS4, Xbox One, LG WebOS smart TVs, Samsung Tizen smart TVs, Google Chromecast, Now TV, and Amazon's Fire range of streaming devices. PS5 and Xbox Series X/S can also get the service.
One notable exception is the Nintendo Switch, which is still pretty poor at supporting streaming services. 
Phillips' Android-based smart TVs support Disney Plus too. Your Samsung TV may be able to get Disney Plus, as well. Read our guide and discover if your TV can support it.
Disney Plus UK: shows and movies, including The Simpsons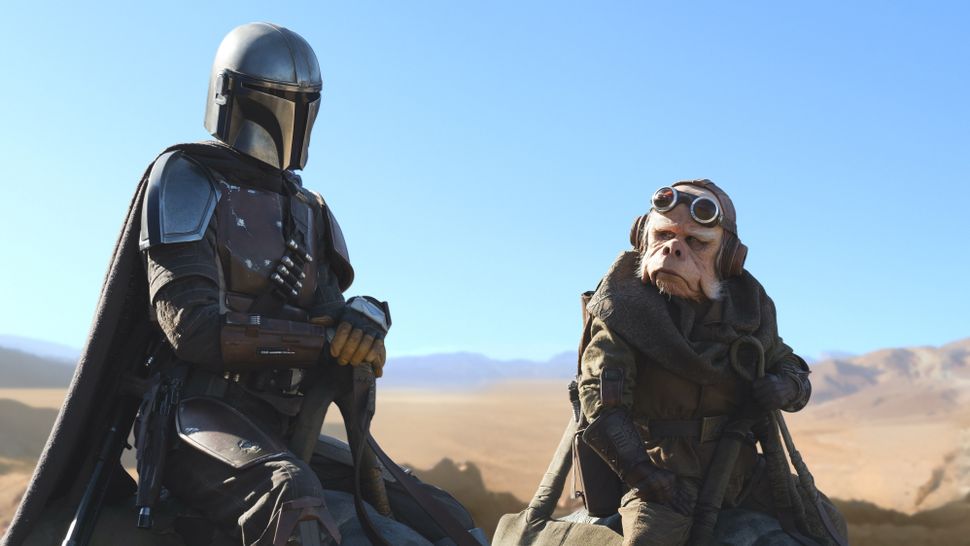 Click to see the full list of Disney Plus UK movies and shows released at launch, and see what you can stream right now. Every Star Wars movie including The Rise of Skywalker is on there now, as well as a near-complete list of Pixar movies and Marvel movies. You've also got Artemis Fowl, Hamilton, Frozen 2, the live-action Mulan and Onward available to stream now.
Looking for recommendations? Check out our list of the best Disney Plus TV shows and best Disney Plus movies. Star Wars series The Mandalorian is the clear highlight of Disney Plus originals so far, but WandaVision is now giving it a run for its money.
In the UK, all new episodes of original shows on Disney Plus will be released at 8am each Friday. 
Other originals include the live-action Lady and the Tramp, High School Musical: The Series, Encore!, The World According to Jeff Goldblum, Togo, Diary of a Future President, Forky Asks a Question and The Imagineering Story.
Disney Plus app links: how to download Disney Plus
You should be able to search for and download Disney Plus on the device of your choice, but here are some app links if you're having a bit of trouble. Disney Plus is available in web browsers, on Smart TVs, through Amazon devices, iOS, Android, PS4, Xbox One, Roku and almost anything else you can name (except Nintendo Switch).