The best SSD of 2023: top solid-state drives for your PC
Best
Contributions from
last updated
Upgrade to the best SSD for faster speeds and loading times
VERDICT
REASONS TO BUY
REASONS TO AVOID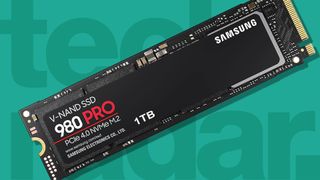 (Image credit: Future)
Quick Menu
1. The list in brief
2. Best overall
3. Best budget PCIe 4.0
4. Best PCIe 3.0
5. Best gaming
6. Best PS5
7. Best high-endurance
8. Best SATA
9. Best portable
10. Best budget portable
11. How we test
12. Today's best SSD deals
The best SSD you can afford will go a long way to improving the responsiveness of your computer, particularly as programs, games, and media files continue to balloon in size.
Just as the best processor and the best graphics card can boost your productivity and gaming performance, the right SSD can help make your work fly with faster save operations or faster level loading for games.
And unlike the best hard drives around, even a cheap SSD can offer better data transfer rates than anything with a spinning disk in it, and you can even use an SSD in your PS5, dramatically reducing loading times in the best PS5 games like Gran Turismo 7 and Assassin's Creed: Valhalla.
We've tested a boatload of SSDs over the years here at TechRadar, from the best M.2 SSDs to the best portable SSDs, and thanks to our extensive and rigorous process, we know which SSDs are worth your hard earned money and which you can safely leave in the bin. To help you find the SSD you want, we've pulled together best SSDs in a variety of categories to help you find the right SSD for you needs and budget.
Written by
John has been working with computers since he was a teenager, long before he ever started writing about computer hardware or working on his Master's degree in Computer Science. Needless to say, he knows computers inside and out, and he has personally tested (and retested) all of the SSDs on this page, regardless of whether he wrote our original review, and has validated the results you'll find here.
The quick list
Best SATA SSD
The best SATA SSD
SATA SSDs might be on their way out, but they're not totally useless yet, and if you need a SATA SSD, this is absolutely the one to get.
Best Portable
The best portable SSD
When it comes to portable storage, the gold standard is the Samsung T7 Touch, which features fast data speeds and great security.
Best budget portable
The best budget portable SSD
While not as fancy as the Samsung T7, this very affordable portable SSD offers decent data transfer speeds, especially for the price.
The best SSD of 2023
Why you can trust TechRadar We spend hours testing every product or service we review, so you can be sure you're buying the best. Find out more about how we test.
Here, we've pulled together our top picks for the best SSD is several categories based on use case, price, and interface so you can get the right SSD, regardless of your circumstance.
The Best SSD overall
Image 1 of 4
The best SSD overall
Specifications
Memory type:
Samsung V-NAND 3-bit MLC
Max seq. read speed:
Up to 7,450MB/s