The best AMD processors on the market can do everything, from multitasking like a champ to giving you the fastest frame rates for gaming.
When it comes to the best PC games, the top AMD processors rival the best of the best Intel processors, like the Intel Core i9-12900K. With new technology like AMD 3D V-Cache, Team Red definitely provides an excellent balance between performance and affordability.
The best processors will let you blow through workloads like content creation with relative ease while also providing good value, especially when it comes to more budget-oriented chips for general computing and light-to-medium productivity work. Fortunately, AMD chips have something for everyone, but it can be daunting to sort through the different options to find the processor that fits your specific needs and budget.
Have no fear — we've put all of the best AMD processors through their paces to identify those that simply blow away the competition regardless of price, while also looking at those that provide excellent performance at lower price points for more price-conscious shoppers. Our list of top picks will make it easier than ever for you to find exactly the right AMD processor.
How we test the best AMD processors on the market
How we test the best AMD processors
It's impossible to tell the best processors from the worst just by looking at them. All of the core components are hidden away in identical-looking packaging, and even if you were to peel back that packaging, the transistors on the CPU die (the neurons of the CPUs "brain") are literally measured in nanometers. How can you tell a million transistors on a chip from a billion, and how can you measure a processor's clock cycle by looking at the box?
Fortunately, there are tests we can run to see how well a processor performs in the real world, and the best way to do that is to push a processor to its limits by running finely-calibrated benchmarking tools that produce comparable scores based on how well a processor performs a specific task like compressing a video file or performing the very complex math used in 3D gaming.
We use industry-standard tools like Geekbench 5, Cinebench R23, and PCMark 10 to synthetically push processors to the limit using realistic workloads that you're likely to experience in day-to-day use.
We also use modern PC games set to the lowest graphical settings on the best available gaming hardware to isolate CPU performance while gaming, which we measure in frames per second.
Then, with the scores in hand, we look at the price of the processor. The best processors offer either best-in-class performance regardless of price, or compelling value for the customer, since it's just as important to get the best processor you can afford and not just a top-scoring processor that is out of most people's budgets.
Our Picks for the Best AMD Processors of 2022
Best AMD processors of 2022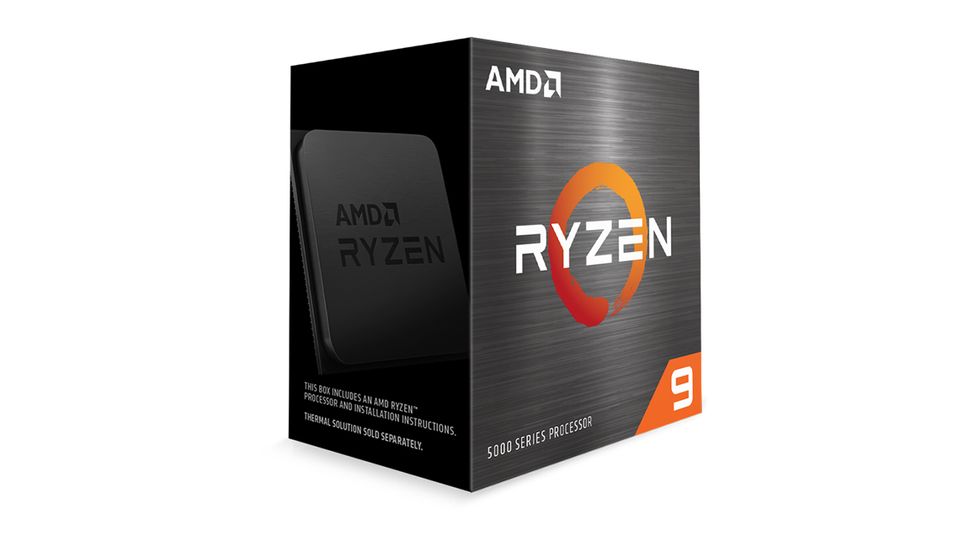 The AMD Ryzen 9 5900X brings the biggest gen-on-gen jump in a single performance in years, making it a terrific upgrade. This latest release from AMD is not just a stronger processor across the board. It's also an incredibly powerful processor for gaming and creative work full stop. The fact that you won't need a new motherboard is just a nice perk.
Read the full AMD Ryzen 9 5900X review
The AMD Ryzen 7 5800X3D is without question one of the best processors for gaming on the market. With incredible performance thanks to AMD's new 3D V-Cache technology, the 5800X3D punches way above its weight class and even bests the Core i9-12900K when it comes to gaming.
Since this is essentially an AMD Ryzen 7 5800X with additional cache memory stacked on the CPU die, it keeps the same motherboard socket as earlier chips, making it a much more affordable option for those who want great gaming performance but don't want to spend a lot of money.
That assumes that you have an AMD AM4 system already. If not, you'll need to buy a whole new motherboard, and maybe a new cooling solution, in which case you might as well go all in and get the i9-12900K, which offers comparable gaming performance, but comes with a whole lot more extra goodies.
Read the full AMD Ryzen 7 5800X3D review
Showcasing an impressive multi-threading performance, as well as competitive performance in even the most intense single-threaded applications, this mid-range chip cannot help but take the throne as the best AMD processor for gaming. And, AMD Ryzen 5 3600X doesn't just stop there: it takes that budget-minded stage of performance to a new level, with increased IPC (instructions per clock) performance, along with a higher clock speed — while staying at the same price point.
Read the full AMD Ryzen 5 3600X review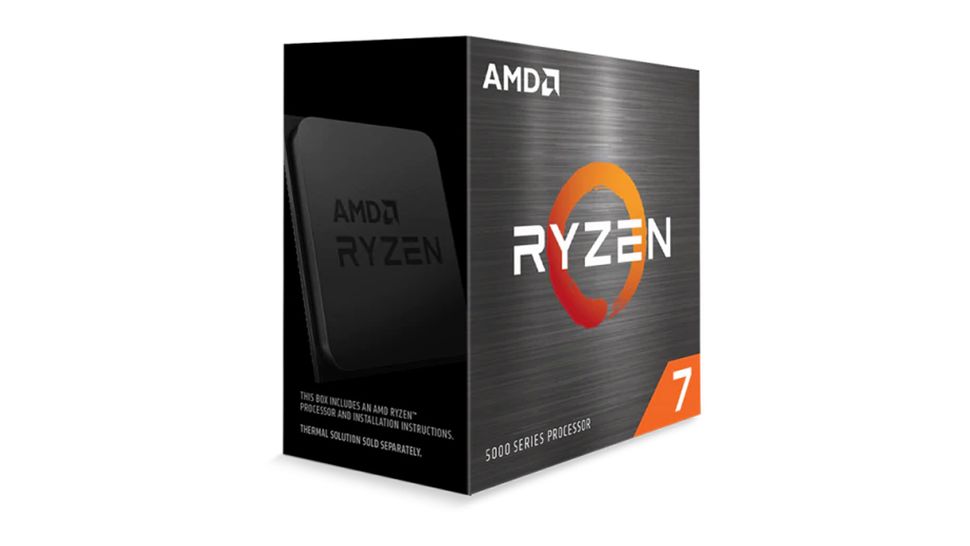 Intel no longer has the monopoly on gaming CPUs. Rocking 8 cores and 16 threads, along with much stronger single-core performance, the AMD Ryzen 7 5800X is among the best CPUs for gaming — as well as less demanding creative work — right now. And it comes with a much more approachable price tag compared to most of Intel's offerings, making it a much better value.
Read the full AMD Ryzen 7 5800X review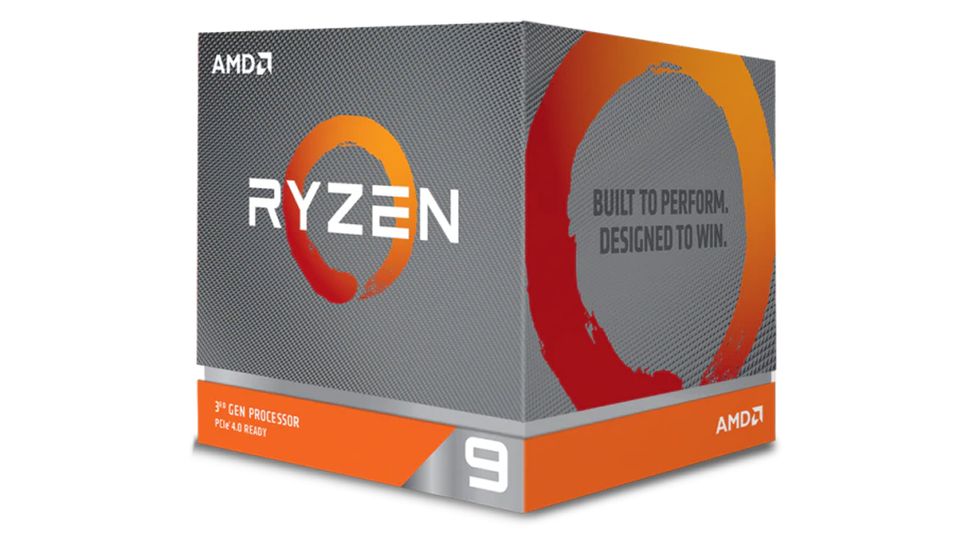 The AMD Ryzen 9 3950X is so great that in our review, we went as far as to call it the baddest cat in town when it comes to processors that don't land in the HEDT (high-end desktop) category of processors. Built on AMD's 7nm Zen 2 architecture, it has a whopping 16 cores and 32 threads, making it excellent for heavily threaded computer work. If you're looking for one of the best AMD processors that can handle both processing tasks and high-end gaming, the AMD Ryzen 9 3950X is a strong contender.
Read the full AMD Ryzen 9 3950X review
How to find the right AMD processor for you
When it comes to finding the best AMD processor for your needs and budget, the most important thing is knowing what you need your processor to do. There is such a thing as buying too much processor when you're looking to upgrade, and getting the absolute fastest chip on the market isn't always the best way to go about it.
If you only need to do general-use computing like shopping online, streaming movies, and some light productivity work, then a Ryzen 3 or Ryzen 5 processor is more than enough for your needs, and getting a Ryzen 7 or a Ryzen 9 will barely add anything to your user experience while also costing significantly more.
If you are looking to do a lot of PC gaming and content creation, then you'll definitely want to go with a Ryzen 7 or Ryzen 9, since a Ryzen 5 will barely cut it, and you can forget about anything more involved than Candy Crush on a Ryzen 3.
Which AMD processor is best?
That depends on what you mean by best. If you're just talking raw performance, the AMD Ryzen 9 5950X is about the fastest overall consumer processor you can find right now, but it's not that much faster than the Ryzen 9 5900X, and costs a good bit more, so it's not really a great value proposition.
If you're talking about pure gaming performance, than you definitely want to get the Ryzen 7 5800X3D. The 3D V-Cache technology in the Ryzen 7 is a serious leap forward technologically, and it is definitely reflected in raw gaming performance and frames per second.
What is the current fastest AMD processor?
If we're talking the fastest AMD CPU in the world, that would be the 64-core/128-thread Ryzen Threadripper 3990X, but this is what's known as a High End Desktop (HEDT) processor. This means it's designed for serious content production like real-time 3D rendering or film scoring with dozens of digital instruments at a time. It's also obscenely expensive, costing more than twice what a high-end gaming PC would probably cost you.
In terms of consumer AMD processors, the AMD Ryzen 9 5950X is as fast as you're going to get right now.
Today's deals on the best AMD processors