In the last couple of years, the best AMD processors have gained more credibility in the CPU world. Delivering sheer performance at a much lower price that the competition, they're taking over and gaining more traction among consumers over Intel. That's thanks to AMD's  Ryzen 2nd Generation chips, and more recently the Ryzen 9 3950X and the rest of the Ryzen 3rd Generation processors.
Without a doubt, the best AMD processors are a better value for your money. They manage to be generally more affordable than their rivals without compromising on performance, making them ideal for not just the budget-conscious consumers. And, while Intel has tried to regain the lead with its Comet Lake chips, starting with its 10-core flagship capable of 5.1GHz boost, AMD still seems to have the upper hand in the AMD vs Intel battle.
From the budget Ryzen 3 2200G to the incredibly powerful Ryzen Threadripper 2990WX, we gathered all the best AMD processors from all the current generations available. If you're in the market for one of the best AMD processors right now, you'll certainly find something on this list.
If you're looking for AMD graphics cards, here are our picks for the best AMD GPU
The best AMD CPUs at a glance
AMD Ryzen 9 3900X
AMD Ryzen 5 3600X
AMD Ryzen 3 2200G
AMD Ryzen 9 3950X
AMD Ryzen Threadripper 2990WX
The Ryzen 9 3900X is the most powerful mainstream processor in AMD's lineup – or at least it will be until the Ryzen 9 3950X comes out. Without stepping up to the HEDT market, this processor absolutely destroys everything in its path with its multi-threaded performance, beating Intel at the same price. That is, despite this chip's single core performance, which is still marginally slower than Intel. If you're looking for the absolute best processor money can buy on the mainstream market, you've found it.
Read the full review: AMD Ryzen 9 3900X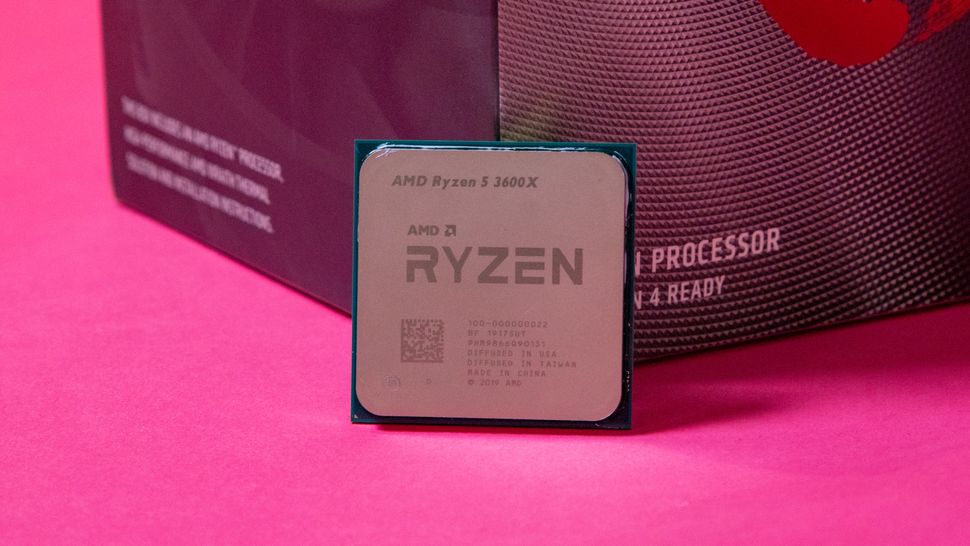 Showcasing an impressive multi-threading performance as well as competitive performance in even the most intense single-threaded applications, this mid-range chip cannot help but take the throne as the best AMD processor for gaming. And, AMD Ryzen 5 3600X doesn't just stop there: it takes that budget-minded stage of performance to a new level, with increased IPC (instructions per clock) performance, along with a higher clock speed – while staying at the same price point.
Read the full review: AMD Ryzen 5 3600X
Building a home theater PC? The trick is to find affordable parts that won't require a lot of power. With just a 65W TDP and a very approachable price tag, the AMD Ryzen 3 2200G is, without a doubt, among the best AMD processors for HTPC builds. This is a single-threaded chip, and doesn't have the highest clock speeds, so it's definitely not ideal for gaming. But, at this price point, it doesn't need to be. Plus, if you're just playing PC games in 1080p, you should be fine. 
Read the full review: AMD Ryzen 3 2200G
The AMD Ryzen 9 3950X is so great that in our review, we went as far as to call it the baddest cat in town when it comes to processors that don't land in the HEDT (high-end desktop) category of processors. Built on AMD's 7nm Zen 2 architecture, it has a whopping 16 cores and 32 threads, making it excellent for heavily threaded computer work. If you're looking for one of the best AMD processors that can handle both processing tasks and high-end gaming, the AMD Ryzen 9 3950X is a strong contender.
Read the full review: AMD Ryzen 9 3950X
This is it, the big one. The Ryzen Threadripper 2990WX is the fastest of the AMD processors you can buy today, without dropping stacks on an Epyc chip. This absolute beast of a processor is furnished with 32-cores and 64-threads – not to mention, a boost clock of 4.2GHz. Combine all that with the massive 64MB of cache, and you've got in your hands one of the most powerful chips on the market on your hands. Just keep in mind, that with its 250W TDP, you're going to need some serious cooling to keep temperatures in check.
Read the full review: AMD Ryzen Threadripper 2990WX
Michelle Rae Uy also contributed to this article
Images Credits: TechRadar