The Samsung Galaxy Note 8 may no longer be the phone everyone's talking about, since Samsung has released the newer Galaxy S9 and Note 9 models. But there's still plenty to love about the older Note 8, as its screen and design are still top tier until the new Samsung foldable phone comes out. In the meantime, you can score a good deal on the Note 8.
If you're on the market for a great phone at a more reasonable price than most of the flagships selling right now, then you may be in luck. The Note 8 price is officially only down to $899 (though carriers have differing list prices), but if you have some wiggle room to go with a new carrier, than you can get that price reduced substantially.
The best Samsung Galaxy Note 8 deals with US Carriers
The best money-saving plans: T-Mobile plans | Verizon plans | AT&T plans | Sprint plans
More Samsung Galaxy Note 8 deals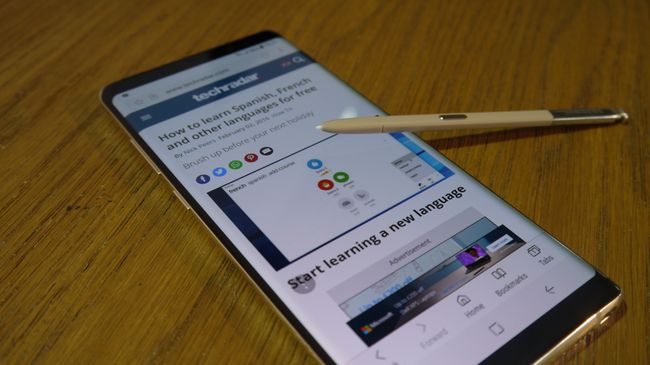 Wondering what all the fuss is about? Well, the fervor for the Note 8 is probably doubled due to the fact that the Note 7 was pulled from shelves soon after release. But it doesn't take more than one look at the Note 8 to see that it justifies the hype.
The huge 6.3-inch Infinity Display is gorgeous to look at, the 6GB RAM innards go like a train, and there are two best-in-class rear cameras. It's expensive, but we think the Note 8 is worth it.
Read TechRadar's full Samsung Galaxy Note 8 review