Interested in Huawei P30 Pro deals? We wouldn't be surprised. As both one of the best camera phones and the best...well phones overall, the Huawei P30 Pro came out of nowhere to secure a top spot.
The Huawei P30 Pro is here to leave a mark on the phone scene, offering a camera to match Google, a screen to compete with Samsung and a processor pushing for Apple's crown.
If you've been eagerly awaiting your chance to grab a Huawei P30 Pro deal, they have now been out for a month or so and some excellent offers are forming. Our editors are doing detailed sweeps of what is available to bring you the best offers in the price comparison down below.
But before that, let us lavish you with details about the new P30 Pro from Huawei. We're talking about a new 40MP SuperSpectrum camera, the capability for 50x digital zoom, ridiculously big battery capacity, 6.47-inch OLED display, and wireless charging. Want to know even more? Head to the bottom of this page or simply straight to our Huawei P30 Pro review.
If you've already been convinced that this is the phone for you and know that you'd prefer this more powerful, bigger brother to a Huawei P30 deal then get stuck straight into our comparison and get your Huawei P30 Pro deal sorted.
Don't mind waiting a little bit? With Black Friday just around the corner we can expect this phone to have a crash down in price very shortly thanks to the big saving holiday.
Compare Huawei P30 Pro deals
The top five P30 Pro deals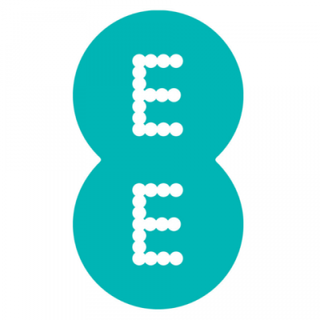 Huawei P30 Pro | £190 upfront | 9GB data | Unlimited minutes and texts | £29pm
If the main thing you look for in a phone contract is not having to pay too much on a monthly basis, this will be the contract to go for. There is a slightly higher upfront cost but after that your monthly bills are just £29. For that price you're rewarded with 9GB of data. Total cost over 24 months is £886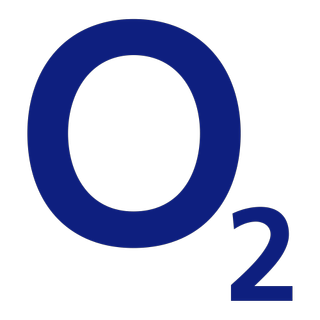 Huawei P30 Pro | FREE upfront | 45GB data | Unlimited minutes and texts | £39pm
For the best on O2, look no further. Nothing to pay upfront, a massive 45GB of data and monthly bills of just £39 a month come together to make an overall solid offer. However, if you're willing to pay slightly more you can get unlimited data with the offer below. Total cost over 24 months is £936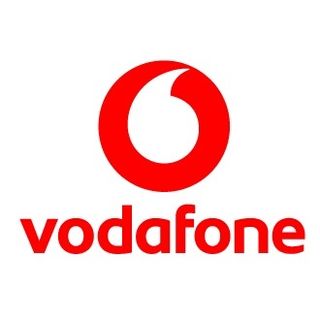 Huawei P30 Pro | £18.99 upfront | unlimited data, minutes and texts | £39pm
After a recent move into the world of unlimited data, Vodafone has this excellent offer. At a price much cheaper than Three's unlimited deal for this phone, this could be a brilliant offer for those big data hunters. You simply need to pay £39 a month and a quick and easy upfront cost of £18.99 Total cost over 24 months is £954.99
Huawei P30 Pro | £50 upfront | 30GB data | Unlimited mins and texts | £36pm
For the best EE deal on the Huawei P30 Pro, look no further. You're paying just £36 a month to score yourself an impressive 30GB of data. On top of that, you only need to pay £50 upfront, a price that is really quite affordable. Total cost over 24 months is £914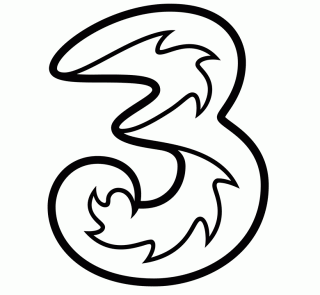 Huawei P30 Pro | £29 upfront | Unlimited data | Unlimited minutes and texts | £34pm
For those wanting to grab themselves tonnes of data on the P30 Pro, you're in luck, there just so happens to be a special offer currently available. If you go with Three you can get unlimited data for a price of just £36 - that's some incredible value on the Huawei P30 Pro. Total cost over 24 months is £893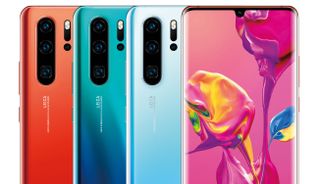 Huawei P30 Pro review in brief
How do you improve on the phone of the year?
Screen size: 6.47-inch | Resolution: 1080 X 2340 | Rear camera: 40 + 20 + 8MP | Front Camera: 32MP | Weight: 192g | OS: Android 9.0 (Pie) | RAM: 6GB | Storage: 128GB/512GB | External storage: Yes | Battery: 4200mAh
Incredible looking rear camera set up
32MP selfie camera
Bountiful battery
No headphone jack
The Huawei P20 Pro was such a hit last year, that expectation around the P30 Pro's launch has been massive. And from the evidence we've seen so far, Huawei hasn't disappointed.
All the focus (if you'll forgive the pun) has understandably been on the incredible camera arrangement on the P30 Pro. The so-called SuperSpectrum main sensor boasts 40MP and an f/1.6 lens. Combined with some clever sounding software smarts, this phone will inevitably be vying for a spot on our best camera phone list.
But concentrating on the snappers alone would be a disservice to the increased battery capacity, minimum 128GB storage, powerful Kirin 980 chipset and 6.47-inch OLED Full HD display. This is another serious smartphone from Huawei.
Read TechRadar's Huawei P30 Pro review
Huawei P30 Pro deals by network
EE, O2, Vodafone or Three? Whether you have a preference or not, below you'll find our top picks for Huawei P30 Pro deals available from each major network.
Huawei P30 Pro deals: best on EE
Huawei P30 Pro | £50 upfront | 30GB data | Unlimited mins and texts | £36pm
For the best EE deal on the Huawei P30 Pro, look no further. You're paying just £36 a month to score yourself an impressive 30GB of data. On top of that, you only need to pay £50 upfront, a price that is really quite affordable. Total cost over 24 months is £934
Huawei P30 Pro | £180 upfront | 9GB data | Unlimited minutes and texts | £29pm
If the main thing you look for in a phone contract is not having to pay too much on a monthly basis, this will be the contract to go for. There is a slightly higher upfront cost but after that your monthly bills are just £29. For that price you're rewarded with 9GB of data. Total cost over 24 months is £886
Huawei P30 Pro deals : best on O2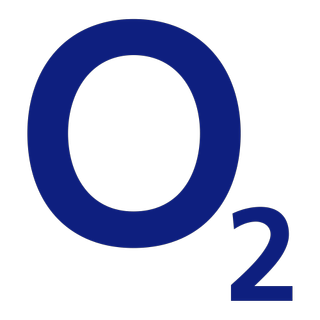 Huawei P30 Pro | £215 upfront (with 10OFF code) | 3GB data | Unlimited minutes and texts | £28pm
If you're willing to put a little bit more upfront then you can drop your monthly bills down to £28, a price much lower than most P30 Pro deals. Usually these kind of tariffs involve minuscule amounts of data but here you're still getting a healthy whack of 3GB of data and unlimited calls and texts. Total cost over 24 months is £887
Huawei P30 Pro | FREE upfront | 45GB data | Unlimited minutes and texts | £39pm
For the best on O2, look no further. Nothing to pay upfront, a massive 45GB of data and monthly bills of just £39 a month come together to make an overall solid offer. However, if you're willing to pay slightly more you can get unlimited data with the offer below. Total cost over 24 months is £936
Huawei P30 Pro deals : best on Vodafone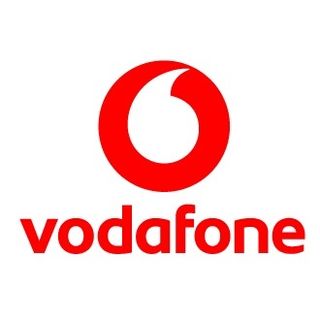 Huawei P30 Pro | £18.99 upfront | unlimited data, minutes and texts | £39pm
After a recent move into the world of unlimited data, Vodafone has this excellent offer. At a price much cheaper than Three's unlimited deal for this phone, this could be a brilliant offer for those big data hunters. You simply need to pay £39 a month and a quick and easy upfront cost of £18.99 Total cost over 24 months is £936
Huawei P30 Pro | £189.99 upfront | 20GB data | unlimited minutes and texts | £29pm
If you like the idea of being on Vodafone but the above offer costs too much per month, this could be the ideal option. You're spending £29 a month however the upfront cost will hit you for £189.99. That price lands you a pretty decent 20GB of data. Total cost over 24 months is £885.99
Huawei P30 Pro : best on Three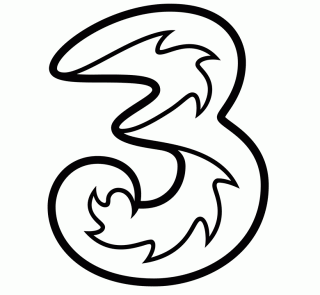 Huawei P30 Pro | £79 upfront | Unlimited data | Unlimited minutes and texts | £47pm
If you're a big data user then we can only assume the idea of unlimited data has tempted you a few times. If so, this could be the deal for you. Three, the master of unlimited data, is offering up the idea of no data caps for just £47 a month and £79 upfront - sounds great right? This doesn't even push the cost of the device much higher than other P30 Pro contracts. Total cost over 24 months is £1,207
Huawei P30 Pro | £29 upfront | 100GB data | Unlimited minutes and texts | £34pm
While going for the unlimited data offer feels incredibly tempting, dropping down to 100GB could be the better way to go. It's much cheaper and isn't really that much data. If you're not fussed about having a data cap, we would advise going with this option instead. Total cost over 24 months is £845

Get Three affordability with this Huawei P30 deal