Time to switch from Optus? I've got 4 mobile and NBN alternatives for you
You could get better coverage by changing providers, and save money too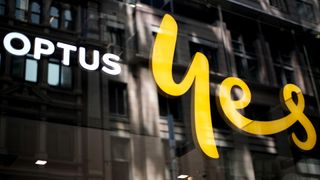 (Image credit: Shutterstock)
Looking to switch from Optus? If you were impacted by the Optus network outage on November 8 and you're ready to move on from the telco, we've gone ahead and found four alternatives for your mobile and internet needs.
Along with Optus' mobile and NBN customers, consumers using 'virtual' mobile providers on the Optus network were also unable to access phone and data services during the 13-hours-long outage. That includes customers from Amaysim, Aussie Broadband, Coles Mobile and Moose Mobile.
The recommendations on this page are completely off the Optus network, so our picks for mobile alternatives use the Telstra network (at a much cheaper price than Telstra). Our NBN picks either come in at a much cheaper price than Optus, or offer some of the perks of Optus such as 4G backup.
Four alternatives to Optus
Best SIM-only Optus alternative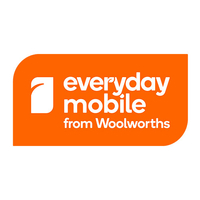 Everyday Mobile | 110GB data (first 3 months, then 55GB) | No lock-in contract | AU$40p/m
Woolworths Mobile has rebranded as Everyday Mobile, and it uses parts of Telstra's 4G and 5G networks for its coverage. This 5G plan is currently offering double data, so you'll get 110GB each month for your first three months, before it reverts back to the standard inclusion of 55GB. Any data you don't use goes into a data bank which holds up to 1000GB (if you know you'll need more data, you'll find more double data 5G plans on the Everyday Mobile website).
What's more, if you're an Everyday Rewards member, this plan also gets you 10% off a Woolies shop once a month.
Total minimum cost is AU$40 | Total cost for first year: AU$480
Best cheap SIM-only Optus alternative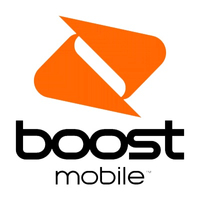 Boost Mobile | 170GB data | 365-day expiry | AU$195 for a 365-day renewal (usually AU$230 for 170GB renewal)
If you're looking for the ultimate money saving plan, our recommendation is this Boost Mobile 365-day prepaid option. It usually costs AU$230 for 170GB to use over 12 months (equivalent to 14GB per month), but if you pick up the SIM from eBay, you can snag it for just AU$195. That's a year's worth of mobile coverage for a bargain price. Boost Mobile is particularly good because it uses the full Telstra network, with 4G and 5G both accessible. If you don't want to buy from eBay, you can pick it up from Boost Mobile directly for AU$230.
Total minimum cost is AU$195 (eBay) / AU$230 (Boost Mobile)
Best cheap NBN Optus alternative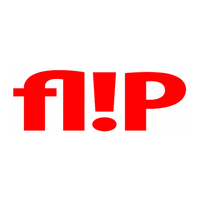 Flip | NBN 50 | Unlimited data | No lock-in contract | AU$59p/m (first 6 months, then AU$69.90p/m)
If you just want to switch to a more affordable plan, Flip's NBN plans are some of the cheapest in the market. This 50Mbps option is our top pick for the best NBN plan around, as it has a low introductory offer of AU$59 a month, which only increases up to AU$69.90 after your first six months. The plan promises a typical evening speed of 50Mbps, which is the same speed offered by Optus, just at a much cheaper price.
Total minimum cost: AU$59 | Total cost for first year: AU$773.40 | Yearly cost after discount: AU$838.80
Optus NBN alternative with 4G backup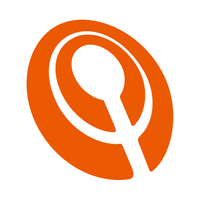 Internode | NBN 50 | Unlimited data | No lock-in contract | AU$59.99p/m (first 6 months, then AU$79.99p/m)
One of the perks of an Optus NBN plan is that its modem comes with 4G backup, keeping you connected if your fixed-line NBN connection suffers an outage. Admittedly, this feature would not have come in handy during the nationwide network outage. If you want to switch to a provider that offers 4G backup, our recommendation is either Internode or iiNet. Both of these providers use Vodafone's network for their 4G backup, but the maximum speed available is only 12Mbps.
Total minimum cost: AU$59.99 | Total cost for first year: AU$839.88 | Yearly cost after discount: AU$959.88
You might also like
Get daily insight, inspiration and deals in your inbox
Get the hottest deals available in your inbox plus news, reviews, opinion, analysis and more from the TechRadar team.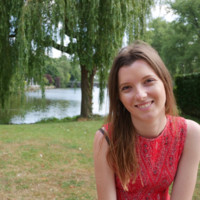 Jasmine Gearie is an ecommerce editor at TechRadar Australia, with a primary focus on helping readers cut through the jargon to find the best mobile and internet plans for their needs. She crunches the numbers to maintain dedicated guides to the latest phones, NBN and broadband plans of all types, and covers the important telco industry news. She also hunts down tech deals on laptops, phones, gaming consoles and more, so readers know where to buy the products they want for the cheapest prices.