Best NBN 250 plans: our top picks for superfast 250Mbps internet
We take a closer look at Australia's second-fastest broadband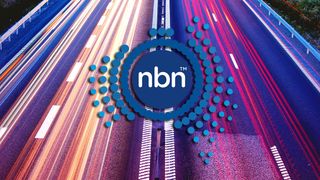 (Image credit: NBN)
The best NBN 250 plans are made for those in large households of four people or more, who all want to be online at the same time – gaming, streaming, or working.
NBN Co refers to this speed tier as Superfast, and it can offer unlimited downloads at speeds of up to 250Mbps. Most providers which offer NBN 250 plans don't offer this speed during the busy hours of 7-11pm, but Telstra and Aussie Broadband are notable exceptions.
We've also analysed cost and performance when making our recommendations. Superloop is our new pick for the best NBN 250 plan overall, as it comes with a great introductory price of AU$85 a month and a low ongoing cost, both of which are significantly below the average price AU$117 in this premium speed tier.
Noteworthy NBN 250 deals
We've hand-picked our top NBN 250 plan recommendations below, but we also want to point out some excellent discounts that are now available on the 250Mbps tier:
Best NBN 250 plans
Best overall NBN 250 plan
Why you can trust TechRadar We spend hours testing every product or service we review, so you can be sure you're buying the best. Find out more about how we test.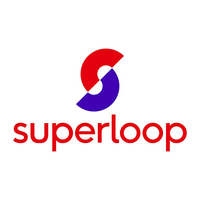 Superloop | NBN 250 | Unlimited data | No lock-in contract | AU$85p/m (first 6 months, then AU$99p/m)
Superloop has taken the title of best NBN 250 plan from Exetel this month. Superloop is our new recommendation as its introductory price is down to AU$85 for your first six months, and once the initial discount has finished, the ongoing price is AU$99 a month. The average monthly cost of NBN 250 plans is currently just over AU$117, so Superloop's plan is a real bargain. Even more so with its 240Mbps typical evening speed.
Total minimum cost: AU$85 | Total cost for first year: AU$1,104 | Yearly cost after discount: AU$1,188
Best fast NBN 250 plan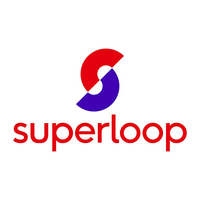 Superloop | NBN 250 | Unlimited data | No lock-in contract | AU$85p/m (first 6 months, then AU$99p/m)
Superloop is our pick for the best fast NBN 250 plan. It promises a typical evening speed of 240Mbps, which is very close to the top speed available. Superloop also now comes with a Speed Boost feature, which lets you upgrade to the next available tier for five days each month. That means you can upgrade to Superloop's NBN 1000 plan, which boasts a typical evening speed of 600Mbps.
Total minimum cost: AU$85 | Total cost for first year: AU$1,104 | Yearly cost after discount: AU$1,188
Cheapest NBN 250 plan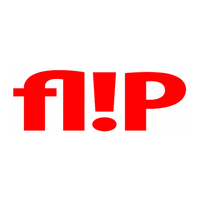 Flip | NBN 250 | Unlimited data | No lock-in contract | AU$84p/m (first 6 months, then AU$94.90p/m)
Flip combines a great introductory offer with low ongoing costs, making it the cheapest NBN 250 plan we could find. You'll pay AU$84 a month for your first six months with Flip, after which prices increase to AU$94.90 each billing. Flip also reports a typical evening speed of 236Mbps, but we haven't seen real-world testing to see these numbers for ourselves. But if you're looking for a cheap deal, it's hard to pass up.
Total minimum cost: AU$84 | Total cost for first year: AU$1,073.40 | Yearly cost after discount: AU$1,138.80
NBN 250 FAQ
How fast is NBN 250?
NBN 250 plans offer a maximum download speed of 250Mbps, though the majority of the NBN providers which offer this tier aren't promising this as typical evening speed. Instead, the average typical speed during the evening hours is 223Mbps among telcos monitored by us.
There's some considerable variation in speed between the providers in the NBN 250 tier. For example, only Telstra, Aussie Broadband and Southern Phone advertise a maxed-out speed of 250Mbps during the evening hours. Other providers such as Optus and Superloop are not too far behind, both offering 240Mbps.
Compare that to iPrimus and Kogan, which both report a typical evening speed of 200Mbps. Meanwhile, Mate's affordable NBN 250 plan – which costs AU$99 a month – only promises a typical speed of 196Mbps during the busy evening hours. The gap between the high-performing telcos and their slower competitors is quite stark. Across this tier, you can generally expect an upload speed of 25Mbps.
How much does NBN 250 cost?
Cost may be the deciding factor for many, and prices for NBN 250 plans start at AU$99 from Mate, and stretch as high as AU$140 a month for Telstra's offering. As with all other NBN speed tiers, most telcos will offer you a six-month discount on your plan when you first sign up, and we've seen these introductory prices drop as low as AU$79 a month.
For a 250/25 plan with one of the major telcos, you'll generally be paying around AU$120 a month. If you were hoping for more affordable high-speed broadband, you might be better served by our fastest NBN plans page which takes a look at some of the best NBN 100 plans as well.
Can I get NBN 250?
Not all connection types will have access to this super-fast broadband. It's available to those with a fibre-to-the-premises (FTTP) connection, and in some cases, also those with hybrid fibre coaxial (HFC) cable, but be sure to check with the provider.
What providers have NBN 250?
The providers who are offering NBN 250 plans include the major telcos including Telstra, Optus and TPG, as well as Aussie Broadband, Exetel, iiNet, Internode, Mate, Superloop and Tangerine just to name a few. We fully expect more to get onboard in the near future.
Sign up to receive daily breaking news, reviews, opinion, analysis, deals and more from the world of tech.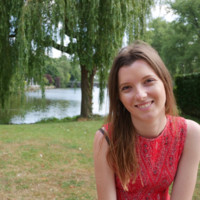 Jasmine Gearie is an ecommerce editor at TechRadar Australia, with a primary focus on helping readers cut through the jargon to find the best mobile and internet plans for their needs. She crunches the numbers to maintain dedicated guides to the latest phones, NBN and broadband plans of all types, and covers the important telco industry news. She also hunts down tech deals on laptops, phones, gaming consoles and more, so readers know where to buy the products they want for the cheapest prices.