There's not long to wait now. The countdown to the release of the new Samsung Galaxy S9 is dwindling fast, and you'll finally be able to pre-order an S9 deal from Sunday February 25.
And we can now be pretty sure that the price of the Samsung Galaxy S9 will be £50 more expensive than last year's Galaxy S8. That's according a reliable TechRadar source in the UK mobile phone deals industry.
Naturally, TechRadar will help you find your perfect Galaxy S9 deal as soon as pre-orders go live - we'll have prices from all the top retailers and networks including Carphone Warehouse, EE and Three on this very page. But until then, we'll tell you how much you should budget for.
Samsung Galaxy S9 deals revealed
We're not at all surprised by the news of the price hike – this year's flagship phones were always going to be a bit more expensive, so £739 for the S9 isn't exactly a bolt from the blue.
"It's a disappointing trend and likely the result of an industry that's changing quite quickly," says TechRadar's Editor in Chief for eCommerce, James Rivington.
"With handsets these days lasting longer, more people are holding onto their phones and opting to go SIM only as a cheaper option. Instead of making phones cheaper to incentivise upgrades, the trend is to simply make flagship phones more pricey. So if you bought a new phone in the last year, you effectively paid a tax on behalf of everyone else who didn't.
"The upshot of this is that Apple and Samsung's profits are at record-breaking highs, despite the fact that total handset sales are down, such is their dominance of the smartphone industry."
Given that last year's Galaxy S8 launched at £689, that will mean you'll need to fork out 7% for this year's phone. 24 months ago the launch price of the flagship Galaxy S7 was just £569.
Alternatives to the S9: Samsung Galaxy S8 deals | Samsung Galaxy Note 8 deals | iPhone X deals | iPhone 8 deals | Best mobile phone deals
When can I buy the Samsung Galaxy S9?
Unlike the shroud of mystery that always surrounds iPhone launches (the iPhone X and 8 unveiling from last September being a case in point), Samsung has already told us when to expect the unveiling of the Samsung Galaxy S9 - we'll get our first glimpse in Barcelona at the MWC 2018 event on Sunday February 25.
Unless Samsung throws us a curveball, pre-orders will be available to snap up immediately afterwards. The company tends to leave a few weeks in between launch and release dates and likes to stock the shelves on a Friday, so our best guess at the moment is that you could be clutching your brand new Samsung on or around March 16 2018.
Check out our Galaxy S9 rumour round-up video below
TechRadar predicts the best Galaxy S9 deal on contract
Ok, so let's get down to some serious business. Of course there are going to be some people who have the best part of a grand to splash on a new unlocked Galaxy S9 SIM-free handset, but most of you will want to know how much contract deals are likely to cost.
Based on the information we've had about the standalone SIM-free handset cost, we reckon that contract deals will be equidistant between the tariffs we saw when the S8 and Note 8 were put on pre-order. On that basis, expect the most affordable contract to look something like this: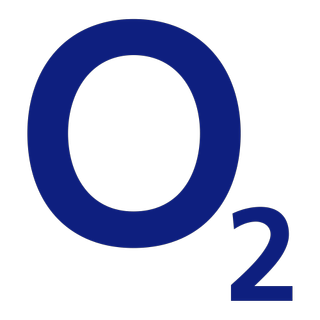 Samsung Galaxy S9 | £145 upfront | 3GB data | Unlimited minutes and texts | £35pm
O2 has been the network leading the way on the last two high profile Samsung smartphone releases, and its 3GB data tariffs have been the most eye-catching. We think the minimum amount of money you'll pay over the two years will just break the £1,000-mark, with £35 sounding like a reasonable amount to see on your bills each month. Total cost over 24 months £985
If the above is accurate, then the Galaxy S9 will cost a fraction less than Apple iPhone 8 deals when they launched in September last year. That makes sense, considering that each year's new Samsung Galaxy tends to undercut the iPhone.
For people who need more than 3GB of data a month, you should expect to pay a couple of quid extra per month to take things up to the 8GB-10GB realm and in excess of £40 monthly payments for 20GB+ worth of streaming, surfing and downloading every 30 days.
Keep up-to-date with all the latest Samsung Galaxy S9 news and rumors here