If you're thinking about upgrading your cell phone plan, AT&T is definitely worth at least considering. The best AT&T plans offer a healthy amount of data, flexible pricing, and great perks - depending on which tier you go for. There are, however, quite a few AT&T plans featured on the carrier's site right now so we've put together this handy guide to help our readers figure out which is best for them.
Best AT&T plans: quick links
1. The best AT&T plans
2. Unlimited plans
3. Prepaid plans
4. Frequently asked questions
As an overview, AT&T's phone plans generally revolve around postpaid and prepaid options. The former is the type of plan the carrier is generally known for, with feature-laden unlimited plans that can range anywhere from $35 to $80 per month, depending on your number lines. These pricey options are contrasted with AT&T's prepaid plans, which generally run a lot cheaper (as low as $25 per month) without the need for a pesky contract. The downside, as you'd imagine, is that these plans are way more basic and stripped down in regard to perks.
At the top of the page, we've summarized what we think are the best AT&T plans currently available for most users - based on the prices and features included in the plans. We do, however, have a full run down of each plan just further down the page which includes full pricing information and our thoughts on the strengths and weaknesses of each plan tier.
For those interested in AT&T plans today, we'd also highly recommend checking out our companion pages on this week's best AT&T phones and best AT&T deals. The latter in particular is going to be extremely handy if you're looking to save some cash at this carrier - just note that the best promotions at AT&T generally always need unlimited data plans.
Latest update: 7 June 2023
Checked page information and prices for accuracy.
Previous update: 9 January 2023
Amendments to plan changes for early 2023 (postpaid and prepaid).
The best AT&T plans
AT&T plans: which is best for me?
Why you can trust TechRadar We spend hours testing every product or service we review, so you can be sure you're buying the best. Find out more about how we test.
AT&T's plans can be broken up into two main categories: unlimited data plans, and prepaid data plans. Generally speaking, you'll get the most perks, highest speeds, and best service on the unlimited data plans, which, while featuring the highest monthly prices, do also enable you to get some huge discounts on handsets. The best AT&T deals are generally only available with unlimited data plans, so you'll definitely want to factor that into your overall cell phone bill.
If you're on a budget, however, then AT&T prepaid plans are also a very good option. While you won't be able to get a deal on a new handset with these prepaid plans, you will be paying a lot less per month overall without the need to sign up to a lengthy contract. Remember though, AT&T prepaid plans often don't feature 5G data, or any perks like free streaming service subscriptions.
Just below you can see a full breakdown of every AT&T plan currently offered by the carrier, along with our thoughts. We've included full pricing using the cost for a single-line user, so if you're planning to sign up multiple lines, the cost will generally be much cheaper per line.
AT&T unlimited plans
AT&T's unlimited data plans are the flagship product from the carrier. They're generally pretty pricey but offer all that high-speed data you could ever need per month. They also pair unlimited talk and text with the data, but there are some key differences with each one such as how much priority data you get and things like free streaming service subscriptions - which we'll deep dive into just below.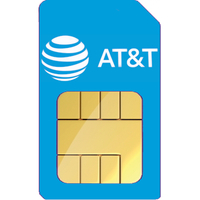 1. AT&T Unlimited Starter Plan | $65 to $35 per month
AT&T's unlimited data plans start with the basic Unlimited Starter plan. While you'll get unlimited 5G data, plus talk and text here, there are a few key limitations that make this the 'budget' plan. Firstly, there's no priority data on this plan, which means you'll be subject to speed slow-downs if the local area is experiencing particularly heavy traffic. You'll also only be capped to standard-definition video content (480P), and there's a rather small mobile hotspot allowance of just 3GB per month. Subsequently, this is a very stripped-down plan, but still a good choice if you're wanting unlimited data on a budget.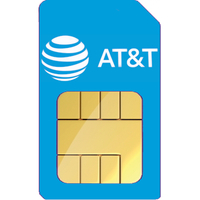 2. AT&T Unlimited Extra Plan | $75 to $40 per month
This plan upgrades from the Unlimited Starter plan. It has all the same features, but upgrades the high-speed data allotment to 50GB before you'll experience data deprioritization during network congestion. It also includes 15GB of mobile hotspot. This is the AT&T plan that offers the best balance between price and priority data for those who don't want to pay extra for a ton of perks. Subsequently, we'd recommend this one to most people if you're looking to go for an unlimited postpaid data plan.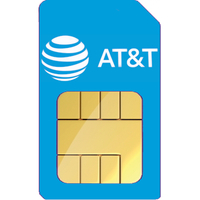 3. AT&T Unlimited Premium| $85 to $50 per month
At the top of the AT&T unlimited data plan pile is the Unlimited Premium plan, which is the newest option in the lineup (replacing the old 'Unlimited Elite' plan). This plan has completely uncapped priority data and 4K UHD streaming, which is going to make it the plan of choice for those looking to stream in the highest possible quality wherever they go. While the plan no longer includes a free HBO Max subscription (boo), it does feature an extremely generous 50GB of mobile hotspot data also.
Other AT&T postpaid plans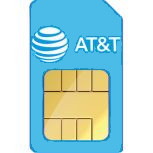 1. AT&T Value Plus plan| $50 per month
The AT&T Value Plus plan offers a stripped-down option for single-line users specifically, with a reasonably priced unlimited data post-paid plan fixed at $50 per month. This one isn't bad for the money but this plan tier is subject to deprioritized speeds when the local area is busy. Note, you'll also miss out on hotspot data allowance and any of the included streaming service perks of the pricier plans. Content streaming is also capped out at standard definition (480p).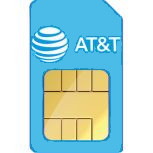 2. AT&T 4GB plan| $50 to $40 to per month
The 4GB plan is listed alongside the Value Plus plan as one of the more cost-effective postpaid options. Generally speaking, it's aimed users who want 3 to 4 lines at a reasonable price, since the cost is fixed at $40 per line at this level. If we're honest, we don't think this is the best value option out there right now since you're paying a premium for a comparatively tiny amount of data. The prepaid options below are much more cost-effective and also come with the added benefit of not needing to sign a lengthy contract.
AT&T prepaid plans
AT&T's prepaid plans are the more budget-orientated offerings from AT&T. With these AT&T plans you won't be signed up to a lengthy service contract, instead you simply pay for each month at a time.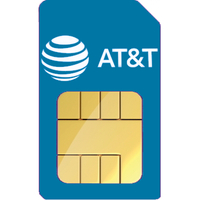 1. AT&T 16GB 12-month plan | $300 upfront ($25/mo)
The cheapest AT&T prepaid plan is the carrier's 16GB yearly plan, which breaks away from the usual prepaid payment method of paying per month, instead opting for a longer service period. As a prepaid plan, you won't have to sign a lengthy contract here and you're looking at a very, very competitive price considering you're getting 5G access, UHD video streaming, and mobile hotspot included in the price.
This one has recently been bumped up from 12GB to 16GB data allowance, so it's even better value than it was previously if you're willing to commit to one year at a time. Note, with full UHD streaming, there's a danger you'll easily chew through all your data if you're not frugal or cap the resolution yourself. On the plus side, this plan, like other AT&T plans has a monthly rollover for data if you don't use it all up.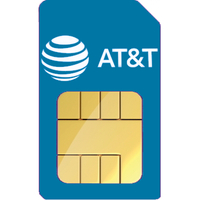 2. AT&T 8GB 3-month plan | $99 upfront ($33/mo)
The 8GB 3-month plan is a halfway house between the above 12GB yearly plan and the more traditional pay-monthly prepaid options below. You're paying a bit more on average per month and getting less data allowance than the 12-month prepaid plan, but with the advantage of having to pay less upfront. All the perks are the same here (5G and UHD streaming), so this could potentially be a great way to try out the AT&T prepaid service in your area without having to lay down a significant chunk of cash upfront.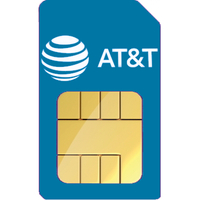 3. AT&T pay-monthly prepaid plans| $30 to $40 per month
AT&T also offers more traditional pay-monthly prepaid plans for its customers, with the option of a 5GB plan for $30 a month, or a 15GB plan for $40 a month. All data with these plans is 5G and UHD 4K streaming is also supported - just be mindful of your data usage if you plan on watching videos. Like the pay-upfront options, these two plans come with a monthly data rollover, which can be really useful if you're frugal with your data usage. That said, we'd probably advocate going with the pay-yearly 16GB plan if you can commit to a longer period since it's generally cheaper in the long run.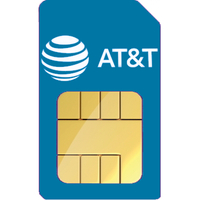 4. AT&T unlimited prepaid plan| $50 per month (with autopay)
If you're wanting a cheap unlimited data option, AT&T also offers an unlimited data prepaid plan. This one comes in at $50 per month with the carrier's autopay option ($65 usually) and comes with unlimited 5G data, 5GB of mobile hotspot allowance, and standard definition streaming. The perks here are fairly minimal and you'll also be subject to deprioritization if the local area is busy, so expect slower speeds versus the postpaid options, depending on your situation.
FAQ
How much data do you really need?
While 1GB of a data might be enough for someone who mostly uses their phone for calling and texting (and the occasional search on Yelp), it may not be enough for most of us data hogs. If you stream a lot of video you may be looking at 10GB plans and up. For a lot of Internet browsing and Instagram use, somewhere in the ballpark of 5GB may be enough. Thankfully, even if you use up all of your high speed data, AT&T continues to provide data at lower speeds, so you can still upload your Instagram photos.
Does AT&T offer installment plans?
If the upfront cost of a new phone along with starting a new data plan is too much, AT&T offers an installment plan service to spread the cost of the device over up to 30 months. The Next Up plan also offers a chance to trade in your phone and upgrade before you've finished paying off the device. Here's how those plans works.
AT&T Installment Plan:
AT&T Next lets you break up your device payments over 30 months. At the end of those 30 months (after the phone is paid off) your monthly payments will drop.
AT&T Next Up:
If you can afford slightly higher monthly payments and want to have a new phone more often, the AT&T Next Up installment plan costs $5 extra each month but lets you upgrade to a new phone after you've paid off half of the cost of your current phone. Once you've paid half, you can trade in your device and switch to a new one.