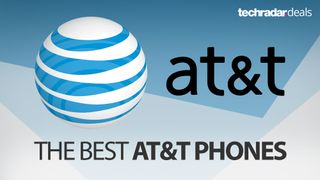 The best AT&T phones available right now include the hottest new smartphones from Samsung, Apple's premium iPhones, and some nice value picks. Whether you want the best of the best or can settle for something more affordable that will meet your most basic needs, there's a phone here for you.
We've had the opportunity to review many of the best smartphones, and know which are champs, which are flops, and which offer a killer value. We've compared what we know about the best phones to which phones AT&T is offering, and we've considered some of the deals AT&T has to make its phones a better value.
With all of that information in mind, we've ranked the best AT&T phones in a variety of categories so you can find the one that's right for you.
And once you find your phone, we can help you figure out what the best AT&T plan is as well.


AT&T phones: Your options explained
TechRadar's guide to finding the best AT&T phone for you
We've reviewed the contenders for best AT&T phone, and compared the value to the price. Ignoring any personal preferences and/or biases towards specific operating systems, be it Android, iOS or Windows, we've picked AT&T's best phones in a number of categories.
All of these phones are available through an AT&T installment plan, which spreads the cost of the phone over a set amount of time. For this article, we'll be looking at the AT&T plans that spread the cost of the phone over 30 months, with an option for upgrade after 80-percent of the device's sales price is paid off.


How to choose the best AT&T phones for you:
From $6 a month to $30 or more a month, AT&T's best phones come in at all prices. And you always have the option to pay the full price of the device up front. How much you want to pay for a new phone is up to you, but the best phones don't come cheap.
Here we've done the tough work of going through what AT&T has to offer and picking out the best AT&T phones. Let's find the perfect phone for you.

The best AT&T phone options for every budget: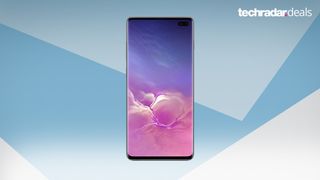 Now find the best AT&T plan
Once you've picked out the best AT&T phone, you're going to want to pair it with the best AT&T plan. We've looked at all AT&T has to offer and have all the details on AT&T plans here.