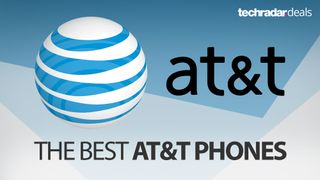 AT&T's best phone offerings are forever changing, as it keeps the best phones around on offer. Fortunately, we've kept a close eye on what is available, so you'll always know what your best options are.
Here we'll go over the best phones AT&T has to offer, and make it clear how much they'll cost you and what all you get with each.
Whether you want a phone that's top of the line, or just want a good phone at an affordable price, we'll help you find what you're looking for. And once you find your phone, we can help you figure out what the best AT&T plan is as well.


AT&T phones: Your options explained
TechRadar's guide to finding the best AT&T phone for you
We've reviewed the contenders for best AT&T phone, and compared the value to the price. Ignoring any personal preferences and/or biases towards specific operating systems, be it Android, iOS or Windows, we've picked AT&T's best phones in a number of categories.
All of these phones are available through an AT&T installment plan, which spreads the cost of the phone over a set amount of time. For this article, we'll be looking at the AT&T Next 24 plan, which spreads the cost of the phone over 30 months, with an option for upgrade after 24 months.


How to choose the best AT&T phones for you:
From $4 a month to $30 or more a month, AT&T's phones come in at all prices. And you always have the option to pay the full price of the device up front. How much you want to pay for a new phone is up to you, but the best phones don't come cheap.
Here we've done the tough work of going through what AT&T has to offer and picking out the best AT&T phones. Let's find the perfect phone for you.

The best AT&T phone options for every budget: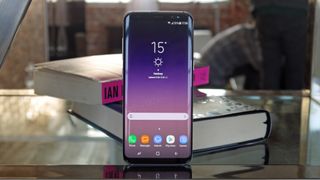 Best of the best: Samsung Galaxy S8
Check out the Galaxy S8 on AT&T starting from $25/month with a buy-one-get-one deal
The Samsung Galaxy S8 ranks at the top of our list of best phones, and as such, it takes the spot for best AT&T phone. With a dazzling 5.8-inch screen that's as sharp as it is beautiful, the S8 is an incredibly designed bit of smartphone. It boasts incredible performance and one of our favorite smartphone cameras. AT&T's BOGO deal on the Galaxy S8 just makes it that much more attractive an offer.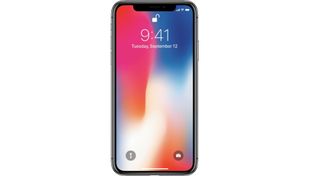 Best Apple phone: iPhone X
Check out all iPhone X plans on AT&T starting from $33.34/month with a BOGO deal
It may be the most expensive, but there's no doubting that the iPhone X is the best Apple phone on the market right now. It features an all new bezel-less design, and it's the first Apple phone to use an OLED display. This makes for an even more stunning visual experience than past Apple phones have offered. Though the price is high, AT&T has a great BOGO deal available right now to make this great phone an easier pick.

Best non-Samsung Android: Google Pixel 2
Check out the Pixel 2 from Google starting from $27.04/month
The Google Pixel 2 isn't directly sold on AT&T's network, but it can works on the network. And, it ranks as the most impressive Android phone not made by Samsung. As far as smartphone cameras go, the Pixel 2 is incredible at both photo and video. Dual front-facing speakers also make media consumption a blast on this device. The Pixel 2 shows that the maker for Android really knows how to make an Android phone.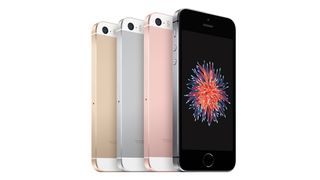 Best value phone: Apple iPhone SE
Check out all iPhone SE plans on AT&T starting from $11.67/month
For all the hate from Android users, Apple doesn't make bad phones. Unfortunately, it doesn't really make cheap phones either. But the iPhone SE stands out as a great value, as it comes with great hardware, runs on the easy-to-use iOS, and it has a much lower price tag than a new iPhone 7 Plus. The full retail price is only $499, making it a great value phone for use on AT&T's network.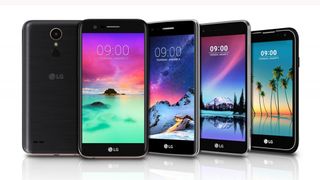 Best cheap phone: LG K20
Check out all LG K20 plans on AT&T starting from $4.00/month
They don't come cheaper than the LG K20, but that doesn't mean you're getting nothing. For the price, the LG K20 surprisingly comes with a 5.3-inch HD screen, and a built-in fingerprint scanner. It has ample battery, and can be expanded with a MicroSD card to have as much as 2TB of storage. Don't expect an insanely powerful phone, but don't expect $4 a month to hurt your budget either.

Now find the best AT&T plan
Once you've picked out the best AT&T phone, you're going to want to pair it with the best AT&T plan. We've looked at all AT&T has to offer and have all the details on AT&T plans here.