Lamorne Morris returns as comic book artist Keef, who's encouraged – largely by animated marker pens and gregarious garbage cans – to use his public profile to hasten social change and racial justice. Read on as we explain how to watch Woke season 2 online with a subscription to Hulu.
Watch Woke season 2 online
Release date: Friday, April 8 at 12am PT / 3am ET
Showrunner: Anthony King
Starring: Lamorne Morris, Blake Anderson, T. Murph, Rose McIver, Sasheer Zamata, Aimee Garcia
Stream: Hulu with a 30-day FREE trial (opens in new tab) (US) / FX Now (CA)
The series premiere saw Keef – a fictional version of the comic book artist Keith Knight – on the brink of mainstream success up until a police assault left him traumatised, "awokening" him to the many injustices and microaggressions faced by Black people.
This season, Keef finds himself thrust into the limelight when he begins to produce more radical work, becoming the spokesperson for all his neighbor's ills – from endangered tree frogs to daylight savings time – while cringing at corporate attempts to be woke, including the appropriation of a famous civil rights speech to advertise free Wi-Fi!
Addressing important topics with surreal comedy and socially relevant wit, you can catch all eight new episodes now, as detailed in our guide below on how to watch Woke season 2 online.

How to watch Woke on Hulu in the US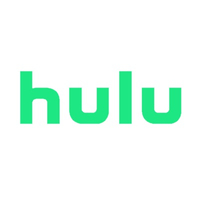 (opens in new tab)
All eight episodes of Woke season 2 will be ready to stream immediately from April 8, and exclusively on Hulu.
Hulu plans are available from just $6.99 a month. In fact, Hulu even offers a FREE 1-month trial (opens in new tab), which means you could work your way both the entirety of season 1 and 2 before having to pay a dime.
To get the ultimate value, though, bag Hulu, Disney+ and ESPN+ for just $13.99 (opens in new tab) a month with the Disney Plus bundle, which provides loads of great film and TV content in addition to live sports.
Of course, you can watch Woke on nearly anything, with the Hulu app available for: Android and iOS devices, Apple TV, Chromecast, Amazon Echo Show and Fire TV devices, select smart TVs and Android TVs, Nintendo Switch, PlayStation, Xbox, Mac, PC and Roku streamers. So whatever your platform, don't hold back and take advantage of that Hulu free trial today.
How to watch Woke season 2 online in Canada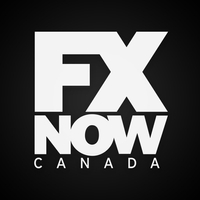 (opens in new tab)
While Woke has almost no traction on streaming services internationally, if you're based in Canada, you're in luck.
Premiering on FXX Network on April 8 at 10pm ET/PT, you'll also be able to watch episodes back on FX Now Canada (opens in new tab). All you need to do is enter your TV provider login details to be able to watch new episodes of Woke at the same time each week.