This $240 Black Friday deal on my favorite cordless vacuum and mop is a must for pet owners
The Tineco Floor ONE S7 PRO is $240 for Black Friday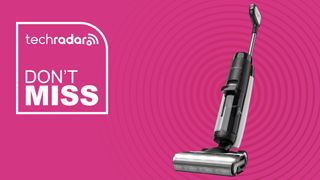 (Image credit: Future)
Thinking of scoring a Black Friday cordless vacuum deal? If you have pets in your home, especially ones that shed and track a lot of icky stuff around the house, why not upgrade to a cordless vacuum and mop instead? So you can get your vacuuming and mopping (not to mention sanitizing and deodorizing) in one go.
Now's the perfect time to do that, especially since the Tineco Floor ONE S7 PRO, my favorite cordless vacuum and mop, is heavily discounted, thanks to this Black Friday cordless vacuum deal on Amazon. This impressive model from Tineco is 30% off right now - giving you $240 in savings and saving you a whole lot of effort and time when you're doing your daily cleaning.
Cordless vacuum and mop units don't usually come cheap - Dyson's offering is close to $1,000! - so if you want to go cheap, you usually have to wait for Black Friday to get them for less than the retail price. Luckily, with this Black Friday deal, you're getting one for not much more than the price of a regular cordless vacuum. What's not to love?!
Best Black Friday cordless vacuum deal - $240 off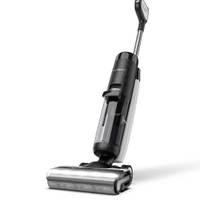 Tineco Floor ONE S7 PRO: was $559 now $799 at Amazon
Get all your cleaning in one go with this impressive cordless vacuum and mop from Tineco. It's a much better proposition than Dyson's cordless vacuum and mop in terms of performance, and much cheaper too - just the perfect cleaner for those who are tired of cleaning up after their pets all day long. Right now, you can get it for under $560 with this $240 Black Friday cordless vacuum deal.
How is the Tineco Floor ONE S7 PRO better than even the best cordless vacuums? Speaking from experience, it saves me a lot of time and effort as a cat owner.
I've got two boy cats who are not only prone to shedding and hairballs but also rowdy and expert litter trackers, and honestly, even with me vacuuming twice a day, my floors still feel icky. So, I still have to make time to mop at least once a week, which really isn't ideal given my very busy schedule.
But with the Tineco Floor ONE S7 PRO, I can get my mopping done every day while I'm vacuuming too, which means half the time and effort. This cordless vacuum and mop from Tineco also has the ability to sanitize and deodorize, leaving my floors not only impeccably clean but also nice-smelling, which as many cat owners know, is an absolute plus.
It's also very easy to operate, and if you haven't used a vacuum and mop combo before, it comes with a guided hands-on tutorial for first-time users. Even better, it has an effective self-cleaning function, and best of all, has self-propulsion so it can move forward and backward (with your guidance, of course), taking some of that effort from you.
It's only meant for hard floors, however, so if you have carpeted ones, best to skip it. Otherwise, this is the best cleaning investment you'll ever make if you're looking for the best Black Friday cordless vacuum deal.
Follow TechRadar on TikTok for news, reviews, unboxings, and hot Black Friday deals!
More Black Friday deals
Get daily insight, inspiration and deals in your inbox
Get the hottest deals available in your inbox plus news, reviews, opinion, analysis and more from the TechRadar team.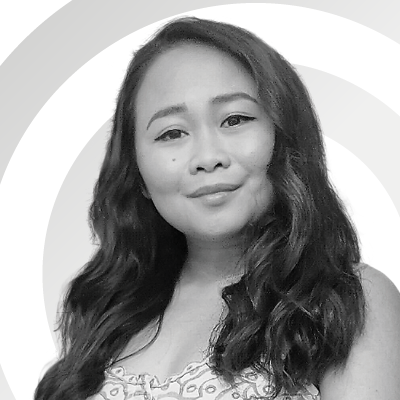 Computing Reviews and Buying Guides Editor
Michelle Rae Uy is the Computing Reviews and Buying Guides Editor here at TechRadar. She's a Los Angeles-based tech, travel and lifestyle writer covering a wide range of topics, from computing to the latest in green commutes to the best hiking trails. She's an ambivert who enjoys communing with nature and traveling for months at a time just as much as watching movies and playing sim games at home. That also means that she has a lot more avenues to explore in terms of understanding how tech can improve the different aspects of our lives.