3 fun ways that iOS 17 will help you create and share your personal brand
Memoji is just the start for creating your iPhone style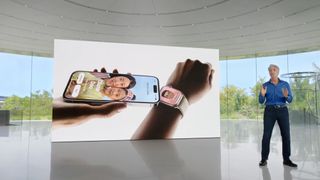 (Image credit: Apple)
The next major iPhone update, iOS 17, coming later this year, looks to be more than a handful of minor improvements. Changes are coming that will make features available across a range of apps, which means that your personal style will start to show up in more places on your phone. If you're someone who curates a look, if you have a personal brand, iOS 17 will help you create and share your style in a number of cool new ways.
Some of these features are brand new, including a new contact poster that you can make for yourself, as well as the new NameDrop sharing features. Other iOS 17 improvements build upon popular features like Memoji and sticker packs. If you haven't created your own Memoji, now is definitely the time.
In fact, creation is going to be the name of the game. Take your time and create your own personal look and you'll be able to share your creations, style, and brand in a number of new ways thanks to iOS 17.
Whether you have the best iPhone or the oldest iPhone around – here's a list of all the iPhones that will get iOS 17, starting with the iPhone XS from 2018 – it's time to start thinking about how your phone reflects your style not only to yourself but to everyone you share with.
1. Create a contact poster
It's common for your favorite email app to share your contact image with other users on the same service. If you use iMessage or Gmail you can see the avatar of other iMessage or Gmail users, respectively. Apple is giving you a much larger canvas with iOS 17 and contact posters.
Instead of just sharing a small avatar photo, you'll get a full-screen poster with your image and your name, all made in your style. You can use a photo or your created Memoji for your contact poster, and you'll be able to pick from a number of font options. Finally, you can pick a background color for a splash.
That contact poster will live in your own personal contact card, but it will show up in surprising places. When you call someone with a compatible iPhone, your contact poster will show up on their phone. When you share your number with the new NameDrop feature, your contact poster will be your representative.
2. Make a sticker set to use with all of your Apple gear
Now that you've got a contact poster bearing your standard, it's time to make a sticker set. In the past, Apple has let you use your personalized Memoji in stickers, but iOS 17 is taking stickers much further, and you'll be able to use your new stickers everywhere.
If you have an iPhone running the latest version of iOS 16, you can already grab a subject from a photo to copy and paste elsewhere. All you need to do is hold your finger on top of a well-focused image and the subject is isolated, cropped, and ready to be copied and used elsewhere.
With iOS 17, you'll be able to use those subjects as the basis for stickers, and Apple is expanding the sticker options to create your own look and style. You can use your best selfies, your favorite pets, or anything that identifies with your personal style and brand.
Once you've spent time making stickers, Apple will synchronize your entire sticker collection across all of your iCloud devices. If you make a new set on your iPhone, you'll be able to use them later on your Macbook Air or your iPad, and vice versa.
3. Share and share alike (and share more)
You've got a contact poster for your contact card and you've got a custom sticker pack ready. What's next? It's time to share! The new iOS 17 has interesting sharing features that give you new ways you connect with your friends and family. Plus, every time you connect, you get to share your new style and brand.
First, you'll want to share your basic contact information. You probably have a bunch of phone numbers stored, but Apple says the new NameDrop feature will let you pick and choose which to send when you want to give someone your digits and details. With iOS 17 you just bring your phone very close to another iPhone and the two gadgets will start talking.
Second, you aren't just a contact poster and sticker set. You've got style! You've got game! Share those as well. With iOS 17, you can use the new SharePlay feature to create music playlists for everyone. Anyone you share with can be asked to contribute. You can also start a gaming session using SharePlay, in case anyone doubts your brand means business on the battlefield.
If you're feeling daring, you might also share your passwords and personal stuff with a select group. You can give your friends a way to see an AirTag location to keep tabs on where the party is headed. You can also more easily share passwords and passkeys, in case you need special access at your destination.
No matter what you are sharing or with whom, the next iPhone update will give you new ways to establish your personal style and brand and use it wherever you like, across features, and across devices. It will be worth spending time up front to create a contact poster, a sticker pack, and more, so that every time you share with friends, they know exactly where you're coming from.
Sign up to receive daily breaking news, reviews, opinion, analysis, deals and more from the world of tech.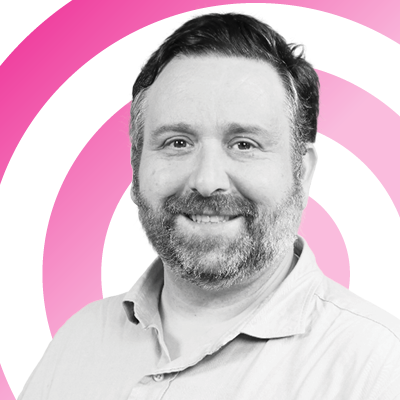 Phil Berne is a preeminent voice in consumer electronics reviews, having reviewed his first device (the Sony D-EJ01 Discman) more than 20 years ago for eTown.com. He has been writing about phones and mobile technology, since before the iPhone, for a variety of sites including PCMag, infoSync, PhoneScoop, and Slashgear. He holds an M.A. in Cultural Theory from Carnegie Mellon University.
Phil was the internal reviewer for Samsung Mobile, writing opinions and review predictions about top secret new devices months before launch. He left in 2017. He worked at an Apple Store near Boston, MA, at the height of iPod popularity. He has been a High School English teacher at Title I schools, and is a certified Lifeguard. His passion is smartphones and wearables, and he is sure that the next big thing will be phones we wear on our faces.