We haven't seen the price of the Samsung Galaxy S9 budge too much since its release, but that doesn't mean you can't get a good deal on Samsung's flagship phone from the major carrier of your choice. Verizon and T-Mobile offer trade-in incentives for purchasing the S9 (and signing up for their service), while AT&T has the lowest monthly payment for the Galaxy S9, and Boost has the lowest list price.
One of our favorite phones of 2018, the Galaxy S9 is most commonly available in Midnight Black, but also comes in Coral Blue and Lilac Purple if you want something more colorful. You can buy it directly from Samsung for $719.99 and get up to $300 for your old phone. You may also want to purchase Premium Care for $11.99 per month to protect your investment.
Below, you can get the lowdown on buying it from a carrier, while further down the page you'll find the best prices for the Galaxy S9 unlocked. Whatever you choose, you can rest assured that you got a good deal on your new Galaxy S9.
Samsung Galaxy S9 from US carriers
Samsung Galaxy S9 for $799.99 at Verizon | Up to 50% off with trade-in
Verizon sells the Samsung flagship Galaxy S9 for considerably more ($799.99 or 24 monthly payments of $33.33) than its list price. But if you trade in an old phone, you can score a good deal. Depending on which phone you offer up, you can get as much as 50% off for monthly payments as low as $16.66.
View this Samsung Galaxy S9 deal direct from VerizonView Deal
Samsung Galaxy S9 for $789.99 at AT&T| Get the lowest monthly payment
AT&T sells the Galaxy S9 for less than Verizon, but still more than most of its competitors. However, because you can break it up into 30 payments (as opposed to 24 payments), you can get a low monthly payment of just $26.34 with no money due upfront.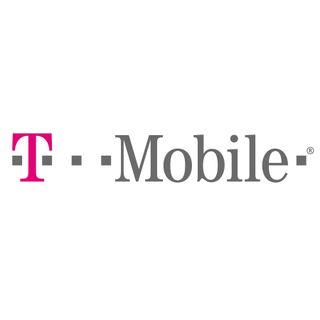 Samsung Galaxy S9 for $720 at T-Mobile | BOGO with new service and get up to $360 off with trade-in
At $720, T-Mobile sells the Galaxy S9 for much less than Verizon and AT&T, and that amount can be broken out into 24 monthly payments of $30. Even better, new customers (or existing customers adding a new line) can get a second S9 for free with purchase of the first. Plus, you can get a $360 credit when you trade in a S7 or newer Galaxy or 6s or newer iPhone, or a $200 credit for older phones.
View this Samsung Galaxy S9 deal direct from T-MobileView Deal
Samsung Galaxy S9 for $792 at Sprint | Lease at $33 for 18 months and get a second lease for free
Like the other big carriers, Sprint also doesn't offer much in the way of discounts when it comes to the Galaxy S9. It's $792 or $33 per month for 18 months. The good news is this lease is part of Sprint's Galaxy Forever program, so anytime after 12 months, you can purchase the phone for the remaining balance or trade it in for a new model.
View this Samsung Galaxy S9 deal direct from SprintView Deal
Samsung Galaxy S9 for $699.99 at Boost Mobile
Boost Mobile has the lowest list price for the Samsung Galaxy S9 ($699.99) of any carrier. The only drawbacks are that you have to pay for the phone upfront and that you must have Boost for a year before they will unlock your phone.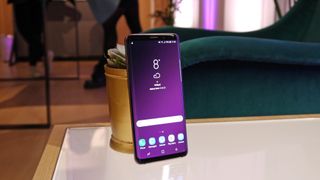 Samsung Galaxy S9 review
Incremental upgrade with one helluva camera
Screen size: 5.8-inches | Resolution: QHD+ | Rear camera: 12MP | Weight: 163g | OS: Android 8 Oreo | RAM: 4GB | Storage: 64GB | External storage: microSD up to 400GB | Battery: 3000mAh
Incredible camera
Convenient finger scanner
Improvement on the astonishing S8...
...but not by much
Augmented reality not fully realised
So it's finally here, and our general impressions are predictably positive. The Samsung Galaxy S9 is really all about the camera, with most of the unveiling ceremony concentrating on the improvements that have been made to the front and rear snappers. It comes out of the box running off Android's latest Oreo operating system and a new chipset should make your using experience as swift as possible. We only wish it improved on the Galaxy S8 more...
Read TechRadar's Samsung Galaxy S9 review