NBN Co's rolling out the full fibre upgrade to another two million homes
Here's how to check if you're eligible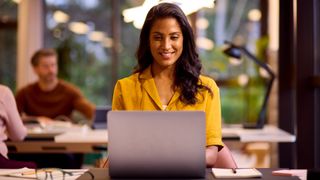 (Image credit: Getty Images)
An additional two million homes are now eligible to upgrade to full fibre NBN, so if your internet's been languishing under an inferior fibre-to-the-node (FTTN) connection, you might finally be able to access one of the fastest NBN plans.
The best way to check if you're eligible is to visit NBN Co's fibre upgrade checker, where you can enter your address and check the status.
Even if you're eligible, a full fibre upgrade isn't automatic, and there's one big caveat you need to consider. To trigger the upgrade, you'll need to order an NBN plan with speeds of at least 100Mbps – that means an NBN 100 plan, NBN 250 plan or NBN 1000 plan.
The requirement of upgrading to a faster and more expensive plan may present a roadblock for eligible households, as the price difference between the NBN 50 tier and the NBN 100 tier is around AU$16.95 a month on average.
Data collected by TechRadar has found that the average cost of an NBN 100 plan is AU$92.20 a month, while the average cost of the popular NBN 50 tier currently sits at AU$75.25.
The good news is that internet providers are always offering discounts for new signups, and cheap NBN plans can always be found, even on the higher speed tiers. For example, our current recommendation for a cheap NBN 100 plan comes from Flip, with a starting price of AU$69 a month.
Are more NBN fibre upgrades coming?
If you've checked your address and found that you're not eligible for full fibre upgrade, there's a chance that could change for you within the next 18 months. NBN Co says it's on track to enable a fibre-to-the-premise (FTTP) upgrade to up to 10 million homes and businesses by the end of 2025, which is 90% of the country.
According to the NBN's chief customer officer, Anna Perrin, the improvements are absolutely necessary to keep up with our online lives.
"On our fastest residential speed on full fibre, you can stream 4K videos with ease, and play online games with less lag.
"You may also be able to download a Call of Duty: Black Ops Cold War (130GB) game update in under 30 minutes – compared to potentially seven hours on a 50Mbps tier.
"Uploading and downloading files can also be much quicker – a 200MB file may download nine times more quickly – while uploading the same file can potentially be done nearly twice as quickly," she said.
I'm eligible – what now?
So you've found out you're eligible – excellent, but what now? If you're keen to proceed, your first step is to pick a provider. We have a dedicated guide to the best NBN 100 plans on the market which is a great starting point. You can also check WhistleOut, which lists several providers with NBN 100 plans – here's a glimpse at their prices.
Sign up to receive daily breaking news, reviews, opinion, analysis, deals and more from the world of tech.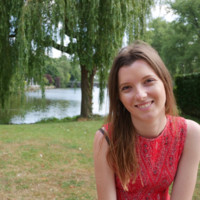 Jasmine Gearie is an ecommerce editor at TechRadar Australia, with a primary focus on helping readers cut through the jargon to find the best mobile and internet plans for their needs. She crunches the numbers to maintain dedicated guides to the latest phones, NBN and broadband plans of all types, and covers the important telco industry news. She also hunts down tech deals on laptops, phones, gaming consoles and more, so readers know where to buy the products they want for the cheapest prices.