Optus, Elon and the plan to overhaul Australia's rural connectivity problem
Optus' new partnership with Starlink could make mobile black spots a thing of the past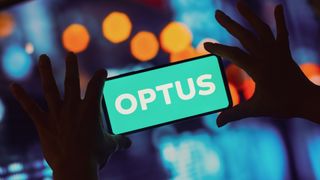 (Image credit: SOPA Images / LightRocket via Getty Images)
Optus has revealed it's partnering with Elon Musk's Starlink satellites in order to bring mobile coverage to Australia's rural and remote black spots, with a goal of reaching nearly 100% of the country – with a few exceptions.
The new partnership comes just over a week after Telstra announced it would be joining forces with Starlink to bring better home internet to rural Aussies.
For the moment, Optus has its sights set on mobile coverage, and it'll use Starlink satellites for hard-to-reach locations. "The connectivity pairs SpaceX's Starlink satellite constellation with Optus' mobile network to transmit directly to mobile phones across the country," says Dr Sara Spangelo, SpaceX's senior director of satellite engineering.
While an official launch date is not yet available, Optus estimates that the satellites will be able to deliver text messages by late 2024, and be used for calls and data by the end of 2025. Optus has yet to provide details on pricing or accessibility, and says the information will be available closer to launch.
Importantly, Optus says its customers won't need a satellite phone in order to access Starlink's mobile coverage. It anticipates that its satellite-mobile service will work with most exisiting 4G phones, and an upgrade shouldn't be necessary for most customers. Optus says it will confirm service expectations for popular handsets closer to launch.
As for the areas where Optus won't be bringing its satellite mobile coverage, they include the Australian Radio Quiet Zone in Western Australia (where service is not permitted) and some offshore territories and islands of Australia.
Analysis: a real challenger in rural Australia
Australia is littered with mobile black spots, and according to Optus, 60% of the country's land mass has no mobile coverage at all. With its new partnership, Optus says it's aiming to reach almost 100% of Australia.
"Australia's vastness and terrain can make it difficult for any operator to provide mobile coverage everywhere it is needed – especially in remote or hard-to-reach locations," says Optus' managing director, Matt Williams.
But building and maintaining mobile towers while keeping up with innovation is costly business, and Elon Musk's Starlink satellites are proving to be an appealing alternative to Australia's major telcos.
Previously, the cost outlay of gaining better coverage in rural Australia has seen the telcos turning to each other. Back in February 2022, Telstra and TPG disclosed that they had agreed to share network access in regional Australia – a deal that was eventually knocked back by the competition regulator.
Still, Telstra is currently winning the race in rural Australia, boasting the widest-reaching network in the country. But Optus' announcement signals a serious challenger in the bush, and one that might finally give rural Aussies a second option for mobile coverage.
As we've mentioned, Optus isn't the only one which has sought out the services of Starlink. Telstra revealed it was partnering with Starlink at the beginning of July, but instead of mobile coverage, it will soon start offering fixed broadband and voice services via satellite.
Telstra's partnership with Starlink is set to arrive much sooner, however, with services set to begin as early as December this year. We'll likely be waiting longer than that for satellite coverage to be available almost anywhere in Australia.
Sign up to receive daily breaking news, reviews, opinion, analysis, deals and more from the world of tech.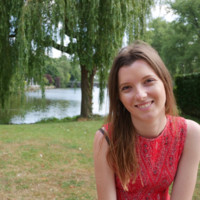 Jasmine Gearie is an ecommerce editor at TechRadar Australia, with a primary focus on helping readers cut through the jargon to find the best mobile and internet plans for their needs. She crunches the numbers to maintain dedicated guides to the latest phones, NBN and broadband plans of all types, and covers the important telco industry news. She also hunts down tech deals on laptops, phones, gaming consoles and more, so readers know where to buy the products they want for the cheapest prices.