Telstra joins forces with Elon Musk's Starlink to bring better internet to rural Aussies
The new service could be available by the end of the year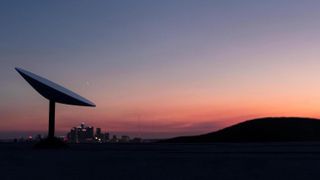 (Image credit: SpaceX)
Australians living in rural and remote areas of the country have limited internet options, but another choice will soon be on the table. Telstra has announced it has partnered with Starlink – owned by Elon Musk's SpaceX – to start offering broadband and voice services via satellite.
While Telstra hasn't revealed pricing details yet, it says the deal will allow it to deliver a home phone service bundled with Starlink broadband in a world-first. Telstra will also offer local tech support and optional installation as part of the partnership.
Loretta Willaton, a Telstra executive, says the bundled internet offer will be available to both homes and businesses, with the possibility of being available as early as December this year.
"We're expecting to be able to offer this to customers and businesses towards the end of 2023, when we'll also be able to share our unique pricing and plan details as well as how basic voice calls will work with our modem which will be offered with the service," she said.
Starlink: how it works and what it costs
Starlink is one of a few NBN alternatives which uses thousands of satellites orbiting earth to deliver broadband. Starlink's satellites have a low earth orbit of about 550km, and it's because of this distance that Starlink can offer lower latency than the NBN's satellite service.
The NBN has its own satellite service called Sky Muster, and these satellites are more than 36,000km away. Any data being sent has a much longer trip to make as a result, which means Sky Muster can have higher latency.
In other words, Sky Muster can transfer data slower, and that's an issue for some activities like making voice or video calls.
The cost of getting set up with Starlink can be steep, with its hardware usually costing AU$924. It's currently discounted down to AU$199 for 'rural' Australians, while other Aussies can get it for AU$599. Starlink only offers one residential plan, and it costs AU$139 a month.
As for speed, some data collected in Q3 and Q4 2022 reported that Starlink's median download speed in Australia was 106Mbps.
Analysis: trouble for Sky Muster satellite
As reported by the Australian Financial Review, NBN Co told senate estimates in February this year that the number of Sky Muster satellite customers had declined by 10,000 users in the past year. While some will have moved to wireless broadband plans such as NBN fixed wireless, others will likely have moved to other satellite services such as Starlink.
With such a recognisable brand in Telstra now partnering with Starlink to deliver voice and broadband services, we would argue that the NBN's Sky Muster satellites are only at further risk of having its customers poached by the new partnership.
When asked whether it had considered a partnership with the government-owned Sky Muster, Telstra said it had investigated offering Sky Muster services on several occasions.
"To date, we do not believe Sky Muster services are the best solution for our customers' needs. We are excited to be able to offer Starlink-based services, along with NBN fixed wireless services, to offer high speed, reliable connectivity solutions to customers in rural and remote Australia," a Telstra spokesperson said.
Sign up to receive daily breaking news, reviews, opinion, analysis, deals and more from the world of tech.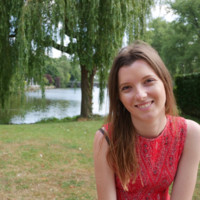 Jasmine Gearie is an ecommerce editor at TechRadar Australia, with a primary focus on helping readers cut through the jargon to find the best mobile and internet plans for their needs. She crunches the numbers to maintain dedicated guides to the latest phones, NBN and broadband plans of all types, and covers the important telco industry news. She also hunts down tech deals on laptops, phones, gaming consoles and more, so readers know where to buy the products they want for the cheapest prices.