Regional Australia's NBN speeds have surged in past year, according to ACCC
And smaller NBN providers are still outperforming the big players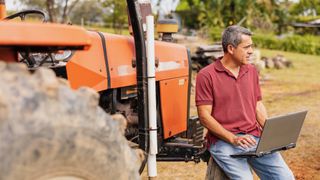 (Image credit: davidf / Getty Images)
The average download speeds of the NBN's fixed wireless service have surged dramatically in the past 12 months, a huge win for Australians in regional and rural areas of the country.
New data from the Australian Competition and Consumer Commission (ACCC) found that 72% of the fixed wireless plans it monitors reached average speeds above 50Mbps in March 2023. It's a stark increase compared to just a year ago, when only 37% of fixed wireless plans achieved speeds of 50Mbps or more.
Unlike fixed line NBN plans, fixed wireless plans are a best-effort service, which means they don't guarantee a typical evening speed. Instead, they only deliver their users the fastest speed available on the network at any given time, up to 75Mbps
Recent upgrades and expansions have got the NBN fixed wireless network in better shape than before, and it's expected to be able to deliver download speeds of up to 325Mbps by the end of 2024. In the meantime, the work is already paying off for regional Aussies.
If you're currently on the NBN's fixed wireless network and you're keen to switch providers, we have a dedicated guide to the best home wireless broadband options in Australia.
The NBN's doing just fine, thanks
The consumer watchdog's data was collected in March 2023, and it found that those with a fixed line NBN connection reached 99.7% of their plan's advertised speed across all hours. For the busiest hours between 7-11pm, this number dropped by a smidge, down to 98.1% in March.
With results so close to 100%, it means that NBN customers are largely getting what they've paid for – at least if they're with one of the NBN providers monitored by the ACCC.
Telstra, Optus and TPG have once again been beaten by smaller NBN providers when it comes to the highest average download speed, according to the data. A smaller internet provider called Exetel managed to snag the honour for highest average download speed during the busiest hours, exceeding its advertised speeds by 3.5%.
Across all hours, however, it was Launtel (named for the city of Launceston, where it's based) that came out on top. Launtel managed to outperform its advertised download speeds by 5.2% for all hours of the day.
The ACCC's data provides further evidence that you don't have to pay top dollar to receive top-of-the-line download speeds. Australians have been ditching the major NBN providers for a while now, whether they're looking for faster speeds or simply to save some money on their internet bill.
We have a dedicated guide to the best NBN plans if you're looking for a new provider, or you can compare some of the cheapest NBN 50 plans below.
Sign up to receive daily breaking news, reviews, opinion, analysis, deals and more from the world of tech.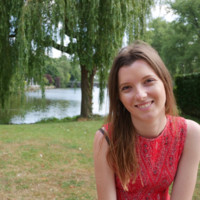 Jasmine Gearie is an ecommerce editor at TechRadar Australia, with a primary focus on helping readers cut through the jargon to find the best mobile and internet plans for their needs. She crunches the numbers to maintain dedicated guides to the latest phones, NBN and broadband plans of all types, and covers the important telco industry news. She also hunts down tech deals on laptops, phones, gaming consoles and more, so readers know where to buy the products they want for the cheapest prices.