You could be saving over a grand on your NBN plan, report reveals
Here's how switching providers could save you more than AU$1,000 during the cost-of-living crunch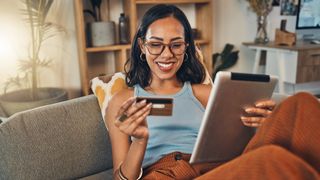 (Image credit: PeopleImages / Getty Images)
Australians could save over AU$1,000 on the cost of their NBN plan by shopping around for a better deal, according to new research by financial comparison site Mozo – TechRadar's sister site.
According to data collected as part of Mozo's Experts Choice Awards, saving money on your internet bill doesn't mean you have to switch to a slower speed. Mozo's analysis found a huge price gap between the most expensive and cheapest NBN plans offering the same download speeds, with differences of over a grand.
It was found that the most expensive plan on the NBN 50 speed tier – the most popular speed in Australia – would set you back AU$1,758.40 over a course of 12 months, while the cheapest would only cost you AU$713.40 for the same time period (available from Flip). By switching between the two, you'd be saving AU$1,045.
It's not just the popular NBN 50 tier where massive savings are available. Mozo's analysis found that those on slower speed tiers, such as NBN 25, likely have the most to gain by switching providers, as there is a 65% price difference between the most expensive and most affordable NBN 25 plans.
There's also stark price differences on super-fast NBN 250 plans, with potential savings of up to AU$1,030 available if you switch providers on this speed tier.
Analysis: the best value NBN is not with the big telcos
All of this year's winners in the Mozo Experts Choice Awards for Broadband are smaller internet providers – none of the big names, including Telstra, Optus, Vodafone or TPG, have got a look in.
Mozo's data reaffirms what we've known for quite a while now, that the best NBN plans come from smaller internet providers, some you may have never heard of before.
For example, Flip was crowned Broadband Provider of the Year by Mozo for the second year running. In the NBN 50 category, Flip was joined by multiple winners including Leaptel, Spintel, Tangerine and Vocal.
But let's go back to Flip for a minute – what makes it such good value, and how does it compare to the major players such as Telstra, Optus and TPG? We'll take a closer look at NBN 50 plans as an example to find out.
Prices for Flip's NBN 50 plan start at AU$54 a month for your first six months, before increasing to AU$64.90 each month ongoing. You'd pay AU$713.40 in total for your first year on the service. For the price, Flip also promises you top typical evening speeds of 50Mbps, which is the maximum download speed available on this tier.
Meanwhile, to get the same speed from Telstra, you'd have to fork out AU$95 a month – it shakes out to be AU$1,140 over the course of your first year. Optus and TPG offer cheaper alternatives, with prices starting at AU$69 a month for the same speed with Optus. That's a difference of AU$426.60 with Telstra and AU$114.60 with Optus, compared to prices offered by Flip.
It's worth noting that there's a lack of data for Flip's real-world performance, but the major telcos are monitored by the Australian Competition and Consumer Commission's (ACCC) quarterly broadband reports. Those reports have revealed that smaller providers such as Exetel and Launtel have outperformed the major players, and in some instances are cheaper, too.
Moral of the story: you don't have to necessarily stick with the big guys. Shopping around with the smaller players will likely save you plenty of money on an essential service.
Sign up to receive daily breaking news, reviews, opinion, analysis, deals and more from the world of tech.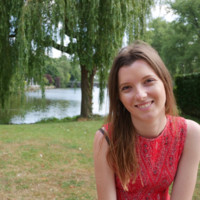 Jasmine Gearie is an ecommerce editor at TechRadar Australia, with a primary focus on helping readers cut through the jargon to find the best mobile and internet plans for their needs. She crunches the numbers to maintain dedicated guides to the latest phones, NBN and broadband plans of all types, and covers the important telco industry news. She also hunts down tech deals on laptops, phones, gaming consoles and more, so readers know where to buy the products they want for the cheapest prices.