When the NBN first rolled out, an NBN 50 plan was the best value proposition on the market, offering good speed for regular users and small families at a more reasonable cost than an NBN 100 plan.
As a result, it's now by far the most popular plan option in Australia, with just over half of all Aussies on the network choosing NBN 50 at this stage.
Being the most popular NBN speed means that the providers offer highly competitive prices. This month, our recommendation for the best NBN 50 plan goes to Flip, and it manages to snag all categories this month: best overall, best fast option and cheapest NBN 50 plan. Prices start at just AU$54 a month, before increasing to the standard cost of AU$64.90 after your first six months.
There's plenty of other plans to choose from in this market, and frequent discounts are available when you first sign up to a new plan. At the same time, NBN Co has proposed a plan to increase the cost of wholesale NBN 50 plans by AU$5 a month, which will undoubtedly be passed onto consumers. Prices remain competitive for the time being, and we've partnered with WhistleOut to help you compare NBN 50 plans and find the right deal for you.
Noteworthy NBN 50 deals
Further down, we've hand-picked the best NBN 50 plans on the market right now, but some providers are offering deals (often for fresh sign-ups over the first six months) so we've listed them below incase any of their offers entice you:
Best NBN 50 plans
Best overall NBN 50 plan
Why you can trust TechRadar We spend hours testing every product or service we review, so you can be sure you're buying the best. Find out more about how we test.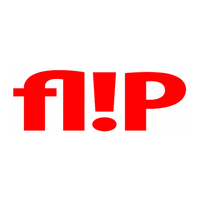 Flip | NBN 50 | Unlimited data | No lock-in contract | AU$54p/m (first 6 months, then AU$64.90p/m)
Spintel was our long-time recommendation for this speed tier, but it's now been beaten out by Flip, our new choice for best NBN 50 plan. With Flip, you'll initially pay AU$54 a month, which is the same price as Spintel's introductory offer. After your first six months, Flip gets ahead by a smidge, offering a competitive ongoing price of AU$64.90 a month (compared to Spintel's rate of AU$64.95). Both providers report a typical evening speed of 50Mbps in this tier, so we recommend Flip for having the cheaper price overall.
Total minimum cost: AU$54 | Total cost for first year: AU$713.40 | Yearly cost after discount: AU$778.80
Best fast NBN 50 plan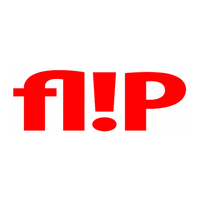 Flip | NBN 50 | Unlimited data | No lock-in contract | AU$54p/m (first 6 months, then AU$64.90p/m)
Many providers with NBN 50 plans offer a maximum typical evening speed of 50Mbps, so choosing the best fast NBN 50 plan can come down to price. Flip's plan reports a maxed-out speed of 50Mbps during the evening hours, while also offering the lowest ongoing price we can find. If you're looking for some added value, Exetel's NBN 50 plan is our runner up. That plan comes with the ability to push your internet speed up to 100Mbps five times a month, using a feature called Speed Boost – it could be worth it if you occasionally download big files.
Total minimum cost: AU$54 | Total cost for first year: AU$713.40 | Yearly cost after discount: AU$778.80
Cheapest NBN 50 plan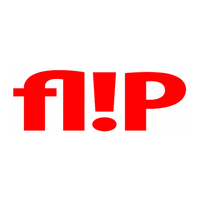 Flip | NBN 50 | Unlimited data | No lock-in contract | AU$54p/m (first 6 months, then AU$64.90p/m)
Flip scores three-from-three this month, snagging each spot in our best NBN 50 plans guide this month. The provider has the cheapest introductory prices we can find, as well as a low ongoing rate in this popular speed tier. Flip promises a top typical evening speed for the price, so it's excellent value for money. Note that you may incur an additional upfront cost if you don't have your own modem to use, and the minimum cost to buy one from Flip is AU$199 plus delivery.
Total minimum cost: AU$54 | Total cost for first year: AU$713.40 | Yearly cost after discount: AU$778.80
NBN 50 FAQ
How fast is NBN 50?
NBN 50 as a speed tier offers up to 50Mbps download and 20Mbps upload speeds, and while this doesn't mean you'll be hitting that rate at all times, it's becoming more likely.
With many providers now advertising a typical evening speed of 50Mbps, you're more likely to be getting that max speed during the busy peak periods (that's between 7pm–11pm). We've compared the typical evening speed among NBN providers monitored by TechRadar, and found the average to be 49Mbps.
The speed you experience could vary with multiple factors, however, including your specific NBN connection type.
How much does NBN 50 cost?
NBN 50 plans are the most popular choice for Australians signed up to the internet, and because of this, most providers offering NBN 50 plans have some very competitive offers and discounts, particularly for your first six months on the service.
Standard prices on the NBN 50 tier range between AU$65 to AU$95 a month, but when welcome discounts are available, you can sign up for as little as AU$54 a month for your first six months. The average monthly price for an NBN 50 plan currently sits at around AU$75.
Telstra's NBN 50 plan is the most expensive in the market, with an ongoing rate of AU$95 a month. While that's significantly above the average cost, Telstra offers other incentives to get you to sign up with its service, such as a modem with 4G back up, allowing you to prioritise online traffic and providing free subscriptions to streaming service for a set amount of time.
Can I get NBN 50?
If you're not in a rural or remote area of Australia, or one of the few other locations that haven't had a fixed line NBN service set up, then you'll be able to get an NBN 50 connection.
All connection types, such as fibre-to-the-node (FTTN) and hybrid fibre coaxial (HFC), are able to support NBN 50, but some of them are likely to perform more reliably.
Which providers have NBN 50?
There are very few (if any) providers at this stage which are not offering NBN 50 plans, given its immense popularity and ability to be connected to, and supported by, a vast majority of Aussies homes.
This means that Telstra, Optus, TPG, Aussie Broadband, Belong, Dodo, Exetel, iiNet, Spintel, Tangerine and plenty of others all have compelling NBN 50 plans to choose from.
NBN 50 vs NBN 100?
As with any purchasing decision, the 'better' option won't be better for everyone. For light internet users, such as households with two to four users that stream in high definition and don't plan to use it for anything more intensive, NBN 50 is likely to be more than enough.
But for anyone experiencing congestion issues, or anyone that wants their download time drastically cut down, the extra AU$200 or so per year is certainly a small price to pay for double the download speeds – particularly in the context of a plan that already costs around AU$750 annually, in NBN 50's case.