Where to watch The Last of Us episode 8 online in Australia
How-to
Contributions from
last updated
Find out how to watch the latest episode of this highly acclaimed series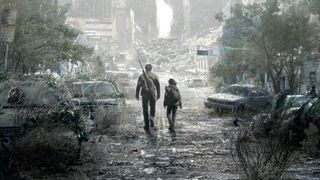 (Image credit: HBO)
As the first season of Ellie and Joel's adventures nears its end, The Last of Us episode 8 – titled When We Are in Need – is all set to hit Aussie screens from 1pm AEDT on Monday, March 6. If you've been keeping up to date with this duo's adventures through the American wasteland, you won't want to miss this latest episode.
Starring Bella Ramsey and Pedro Pascal, the story in The Last of Us has so far been a touching,action-packed dystopian tale ultimately about companionship, with Ellie and Joel having to form a bond and join together to traverse dangerous terrain filled with man-eating infected. All of this while Ellie harbours an important secret that puts both of them in danger with other survivors as well.
Watch The Last of Us online
First episode aired: Monday, January 16, 1pm AEDT
Release schedule: every Monday at 1pm AEDT
Cast: Bella Ramsey, Pedro Pascal, Gabriel Luna, Anna Torv, Merle Dandridge, Murray Bartlett, Nick Offerman
Streaming options: Binge, Foxtel Now
Every episode has added to this captivating story while still holding true to the franchise's origins,thanks to the guidance of original creator Neil Druckmann and Craig Mazin, the director of HBO's Chernobyl. With a standout cast and crew, it's little wonder the series has consistently hit high ratings, as The Last of Us still holds a score above 90% from both critics and audiences over on Rotten Tomatoes.
Want to catch the latest episode of this heart-wrenching story? We've got all the details on where to watch The Last of Us here in Australia. Both Binge and Foxtel Now will give you direct access to episode 8, plus every other episode already out, so you won't have to mess around with a VPN to catch this big-hit HBO series as it drops in the US.
---

How to watch The Last of Us online in Australia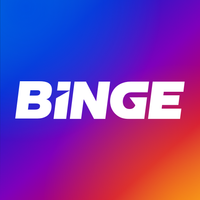 Binge is the one-stop shop for Aussies interested in catching the latest HBO series and you can watch The Last of Us each Monday at 1pm starting from January 16 all the way until the final episode premieres on March 13, 2023.
Subscriptions start from AU$10 a month for a single SD stream on the Basic Plan. For larger households, you can get either two HD streams for AU$16p/m with a standard plan or four HD streams for AU$18p/m on the Premium subscription. New subscribers also get a 14-day free trial (offer ending October 2, 2023) so you can test the service out and cancel without spending a cent if it's not right for you.
You can also catch other HBO series such as The White Lotus or House of the Dragon plus home-grown Aussie series such as Colin From Accounts with a subscription to Binge. There is also a stack of movies, reality TV series and documentaries included in Binge's current catalogue.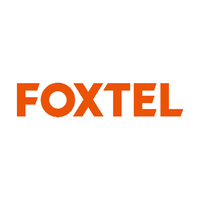 Foxtel Now will also give you access to the latest episode of The Last of Us. Although it's a little more expensive than Binge, Foxtel Now will give you access to even more content and an ability to tailor your plan to suit your household's viewing needs.
Prices start from AU$25p/m for the Essentials Bundle, but if you want more variety and extra channels for sports, movies and more, you can customise your plan to include extras for a higher cost. There's also a 10-day free trial for new subscribers as well, so you can test the service out before committing to monthly payments.
There's thousands of hours of content available through Foxtel Now, with over 70 channels on offer in the Ultimate Pack granting you opportunities to stream anything from reruns of Hell's Kitchen to every episode of the hottest series such as His Dark Materials and House of the Dragon.
The Last of Us release schedule in Australia
You'll be able to catch the latest episode of The Last of Us each month, with episodes regularly dropping at 1pm AEDT each Monday until March 13 – except for episode 5, which aired early on Saturday, February 11 at 1pm AEDT.
Episode 1 – Monday, January 16, 2023 – available now
Episode 2 – Monday, January 23, 2023 – available now
Episode 3 – Monday, January 30, 2023 – available now
Episode 4 – Monday, February 6, 2023 – available now
Episode 5 – Saturday, February 11, 2023 – available now
Episode 6 – Monday, February 20, 2023 – available now
Episode 7 – Monday, February 27, 2023 – available now
Episode 8 – Monday, March 6, 2023
Episode 9 – Monday, March 13, 2023
How many episodes of The Last of Us are there?
For The Last of Us season 1, there are nine episodes set to release weekly from January 16 to March 13 2023 here in Australia.
What actors are in The Last of Us TV show?
Joel Miller: Pedro Pascal
Ellie Williams: Bella Ramsey
Tommy Miller: Gabriel Luna
Marlene: Merle Dandridge
Tess Servopoulos: Anna Torv
Sarah Miller: Nico Parker
Bill: Nick Offerman
Frank: Murray Bartlett
Riley Abel: Storm Reid
Henry and Sam: Lamar Johnson and Keivonn Woodard
David: Scott Shepherd/Nelson Leis
Supporting roles: Troy Baker and Ashley Johnson
Is The Last of Us a zombie show?
Yes... and no. While some of the horrors awaiting the heroes at the heart of The Last of Us are for all intents and purposes zombies, these aren't your typical zombies that you'd expect to find in other series like The Walking Dead (for one thing, they move much faster than a slow shamble).
That's before even moving on to other creatures from the series such as the infamous 'clickers' who differ even further, or the origins of these creatures being quite different from the usual 'unknown pathogen' of your stereotypical zombie affair.
Sign up to receive daily breaking news, reviews, opinion, analysis, deals and more from the world of tech.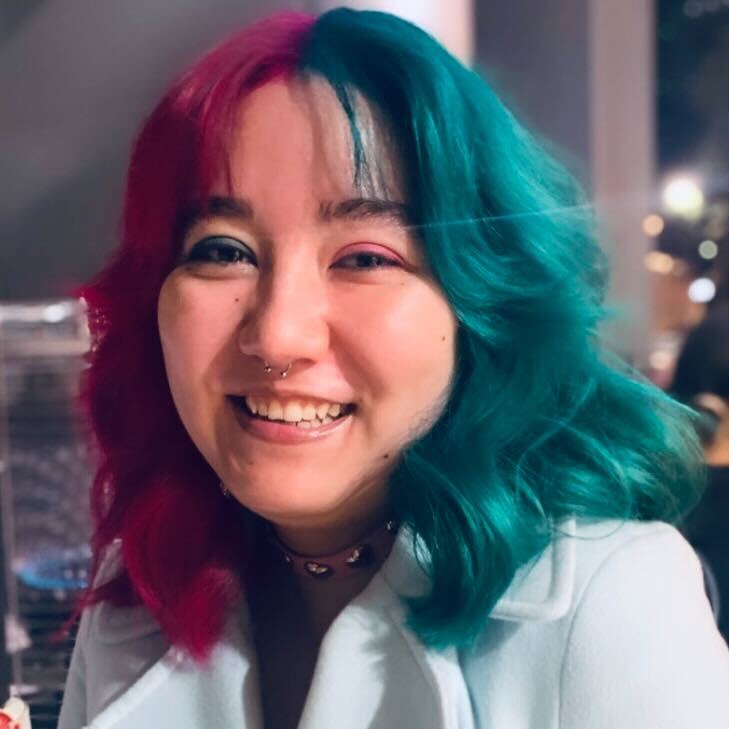 Writer, TechRadar Australia
Petra is new to the industry, but has had a long-time love of tech, gaming and entertainment, which she now gets to indulge by writing for TechRadar. She's also keen on sharing news about deals and discounts in the APAC region – with a background in archaeology, she'll dig deep to find the best deals and thanks to her long history in retail, knows what makes a good bargain. She also is a bit of a keyboard hobbyist, having found enjoyment with mechanical keyboards during 2020's lockdown, and has big plans to build a fully custom matching keyboard and PC in the near future.