At launch, Binge lacked some important features that we've come to expect from streaming video platforms, such as 4K and subtitles. Thankfully, Foxtel's Binge is slowing improving its offering, having now added closed captioning for a large selection of its library of TV shows and movies – which is huge. The addition of a native app for Samsung TVs is also greatly appreciated, however, Binge still has some way to go in terms of device compatibility.
Pros
+

Impressive content library

+

Appealing UI design

+

Approachable price point
Cons
-

No 4K or HDR streaming

-

Device compatibility still needs work

-

No offline viewing
Why you can trust TechRadar We spend hours testing every product or service we review, so you can be sure you're buying the best. Find out more about how we test.
One minute review
Following on from the success of Kayo Sports, Foxtel has seen fit to launch yet another streaming service on the Australian market, this time offering a more approachable and affordable alternative to its own Foxtel Now platform.
Like Foxtel Now, Binge takes advantage of the News Corp-owned company's partnership with WarnerMedia, meaning it's able to offer an enormous selection of TV shows and films, including many from renowned American pay-TV network HBO.
Add to this the company's ongoing partnerships with NBC Universal, FX, BBC and Sony and you have quite the impressive back catalogue of TV and movies to choose from.
While that's good news for those looking to re-watch Entourage or relive the disappointment of Games of Thrones' final seasons, we're still not entirely sure if Binge plans to offer fast-tracked new episodes of current HBO shows.
Add to this a lack of features that we've come to expect from our premium-priced streaming services (4K streams, offline viewing) and a paltry selection of compatible playback devices at launch, and it's clear that Binge still needs a bit of work before it can live up to the likes of Netflix and Disney Plus.
[Update: Starting July 5, 2022, Streamotion has increased the price of the Standard subscription tier from AU$14 to AU$16. We've update the pricing information below to reflect the same.]
Pricing
Three Binge pricing tiers available (AU$10 / AU$16 / AU$18 per month)
Pricing comparable to Netflix and Stan
SD and HD streams only – no 4K streaming on the horizon
Upon signing up to its initial 14-day free trial, Binge users will be given the option of subscribing to one of three tiers. Once that trial period is over, you will automatically be charged for your chosen plan unless cancelled prior.
Far more competitively priced than other Foxtel-branded services, which cost a minimum of AU$25 per month, Binge's lower pricing allows viewers to start streaming from just AU$10 per month, which gets you a single standard-definition stream.
For those of us who've moved on from CRT tellies, the next tier up offers two simultaneous high-definition streams at AU$16 per month (up a couple of dollars as from AU$14 as of July 5), while a third and final tier allows users to stream on four devices simultaneously in HD for AU$18 per month. Unfortunately, there are no plans for a 4K streaming tier at this stage.
The Australian streaming landscape is also a very competitive one one thanks to the recent launch of Apple TV Plus and Disney Plus – and when you consider that Disney is offering four simultaneous 4K streams for a monthly fee of just AU$8.99, Binge starts to feel less competitively priced in the larger scheme of things.
TV shows and movies
Excellent selection of shows – especially when it comes to HBO
Impressive lineup of blockbuster movies
Little in the way of exclusive new or original content
As mentioned earlier however, Binge is unrivalled when it comes to its back catalogue HBO offerings, boasting complete seasons (and sometimes series) for many of the network's best shows.
If the words 'back catalogue' jumped out at you just now, we're not surprised. As great as Binge's library of HBO shows is, the platform's emphasis on binge-watching complete seasons means we're not sure whether you'll see new episodes of current shows added here each week, as with the more expensive Foxtel streaming services.
Since Binge's launch, we've noticed that new episodes of HBO's current shows have been arriving on a weekly basis, for the most part. Some shows appear as they air on Foxtel, while others, such as HBO's docuseries I'll Be Gone In the Dark, are placed on the service as a complete season at a later date.
Also, given the platform's focus is on binge-watching programmes to completion, it's a bit disappointing to spot shows in its library with missing seasons. For instance, we imagine it would be hard for newcomers to get stuck into the Supergirl series when its first season isn't available on the platform.
Also, while we appreciate that Binge gives Aussies the ability to watch the US skit comedy series Saturday Night Live, only the latest few episodes are available at any given time.
Curiously, we also noticed that HBO's classic western series Deadwood is also absent from the service, though the recently released Deadwood: The Movie, which ties off the show's loose ends, is available to stream.
We imagine there's a licensing issue at play here, as Deadwood is seemingly the one HBO series that's available to stream on competing-service Paramount Plus.
Omissions aide, we're quite impressed with the thoroughness of Binge's HBO (and Cinemax) offerings, with beloved older programmes like Band of Brothers, Generation Kill, The Wire, Rome, The Sopranos and Sex and the City all present and accounted for, along with some of the network's more recent hits, such as Euphoria, Peacemaker, The White Lotus, Succession and the Sex and the City sequel series, And Just Like That.
Of course, there's more to Binge than its HBO partnership – the service also boasts a wide variety of scripted shows from other networks, including new teen favourites such as Superman and Lois and Gossip Girl, alongside more grown-up fare like Mr. Robot, Mr. Inbetween and Wentworth.
Additionally, lifestyle and reality shows are well-represented, from Top Chef and Flip Wars to The Great British Bake Off and Keeping Up with the Kardashians. That said, if you're hoping to binge these shows from the beginning, you'll find that the missing seasons issue discussed earlier is even more rampant here – only the 20th season of Keeping Up with the Kardashians is available to stream on Binge, and most other reality shows on the service similarly offer only the latest season.
In terms of its movie library, Binge has a wide selection of recent Hollywood films, along with a number of classics from years gone by. In keeping with its focus on binge-watching, the service offers several film collections called Binge Centres which gather together movies from well-known franchises, like the Fast and Furious or Jason Bourne sagas, and noted directors, such as Quentin Tarantino.
Interface
Interface is slick and visually appealing
User experience is somewhat clunky at times
Missing at launch, closed captions are now available
Right from the outset, Binge impresses with a slick interface that, with the exception of Kayo, make Foxtel's other apps look antiquated by comparison. On the television app and on the web, Binge's sections, Home, Movies, Shows and BingeList (Binge's version of a watchlist) are listed along the top of the screen. On Binge's mobile app, these sections are listed along the bottom.
Huge full-colour images adorn every show and film on the service (though you may notice that many of them are stretched due to incorrect aspect ratios), with easy-to-spot buttons for watching or resuming content, as well as specific programmes and movies to your BingeList.
Similar to the layout of Disney Plus, Binge lists episodes horizontally, allowing the user to scroll left to right in a manner that's very easy to follow. To keep things simple, viewers can select a season for the show they're watching right above the vertical episode list.
In the top right-hand corner of Binge's interface, users have access to a search bar, a button for casting content, and access to My Binge, which houses users' account and profile settings.
Like Netflix and Disney Plus, Binge handily offers multiple user profiles per active account, allowing each member of your household to create their own BingeList and watch shows at their own pace.
While Binge's interface made a terrific first impression, the service's complete lack of subtitle or closed caption options was a huge let-down at launch. Thankfully, Binge has since remedied this omission, having added closed captions to a huge number of shows and movies, with the promise of more to come.
That said, the user experience still falls short in a few key areas. Most annoying is that Binge often has trouble remembering where you were in were in an episode or film, regardless of whether you're watching on television or in an app.
Occasionally, we would back out of an episode towards the end of its runtime, only to find ourselves right back near the start upon hitting the Resume button. For Chromecast users, this is even more frustrating as it means pulling out your phone once again and scanning through the episode to try and find where you left off.
Eventually, we realised that the only way to actually continue on from where we left off in a show is to keep hitting our remote's back button until we were on the home screen again, allowing us to resume from the Continue Bingeing row.
Having also spent some time using Binge's Android TV and Samsung TV apps, we still find the experience to be somewhat sluggish and clunky, with button presses often taking a few moments to register on screen, leading us to unintended areas of the app.
Device compatibility
No offline viewing whatsoever
Binge app now available for PlayStation consoles
Xbox consoles still unsupported
While Binge does a lot right at this early stage, its biggest failing is undoubtedly its lack of compatible device support. At launch, users were only able to stream on iOS and Android devices, Apple TV, Telstra TV and Android TV. Additionally, users can also stream the service via Chromecast and web browser.
Thankfully, this has been alleviated somewhat by the arrival of a native app for all 2017-2020 Samsung smart TVs, allowing owners of those sets to browse Binge on their television screen with a remote.
Unfortunately, the Binge app is still missing from many other TV brands, including LG and Hisense, meaning owners of those tellies will have to resort to buying a Chromecast device and controlling the app from their phones, which feels slightly ludicrous in 2020.
Thankfully, Binge has finally debuted on gaming consoles with the streaming app's arrival on PS4 and PS5. That said, Xbox owners will have to keep waiting for the time being, as there has yet to be an announcement regarding support for Microsoft's gaming consoles.
It's also worth noting that Binge does not offer offline viewing in any form – a feature that's available in several of Australia's major streaming services, including Netflix, Disney Plus, Stan and Amazon Prime Video.
Without the ability to download shows and movies to your devices, the only option you have to continue your binge-watching session away from a Wi-Fi network, such as on public transport, is to burn through your cellular data – hardly an ideal situation.
Should I subscribe to Binge?
Subscribe if...
You like the sound of its shows and movies library
There's a lot to love about Foxtel's new Binge streaming service, such as its striking interface, its wide selection of classic HBO shows and its impressive movie line-up.
You're an HBO obsessive and want to revisit the classics
If you're in the mood to re-watch some HBO favourites, like Game of Thrones, The Wire and Westworld, Binge will surely hit the spot, and the two-week free trial means there's no real risk involved in trying it out.
You're looking for a cheaper alternative to Foxtel Now
Offering much of the same content as the Foxtel Now streaming service, Binge is a great option for those who aren't interested in live channels and sports coverage.
Don't subscribe if...
You want a wide range of exclusive or original shows
There aren't any real exclusives on the service (pretty much everything on Binge has been available on Foxtel's other dedicated streaming services for some time) and chances are that you've watched much of the content that is there already.
You want to take the show on the road
Unless you're cool with burning through your cellular data, Binge isn't really designed for viewing away from home, as there's no option for offline viewing.
You already have more than one other streaming service
Due to Binge's lack of original/exclusive content, Aussies who are already subscribed to multiple other streaming services should take a moment to consider if they really need to add another one for shows and movies they might've already seen.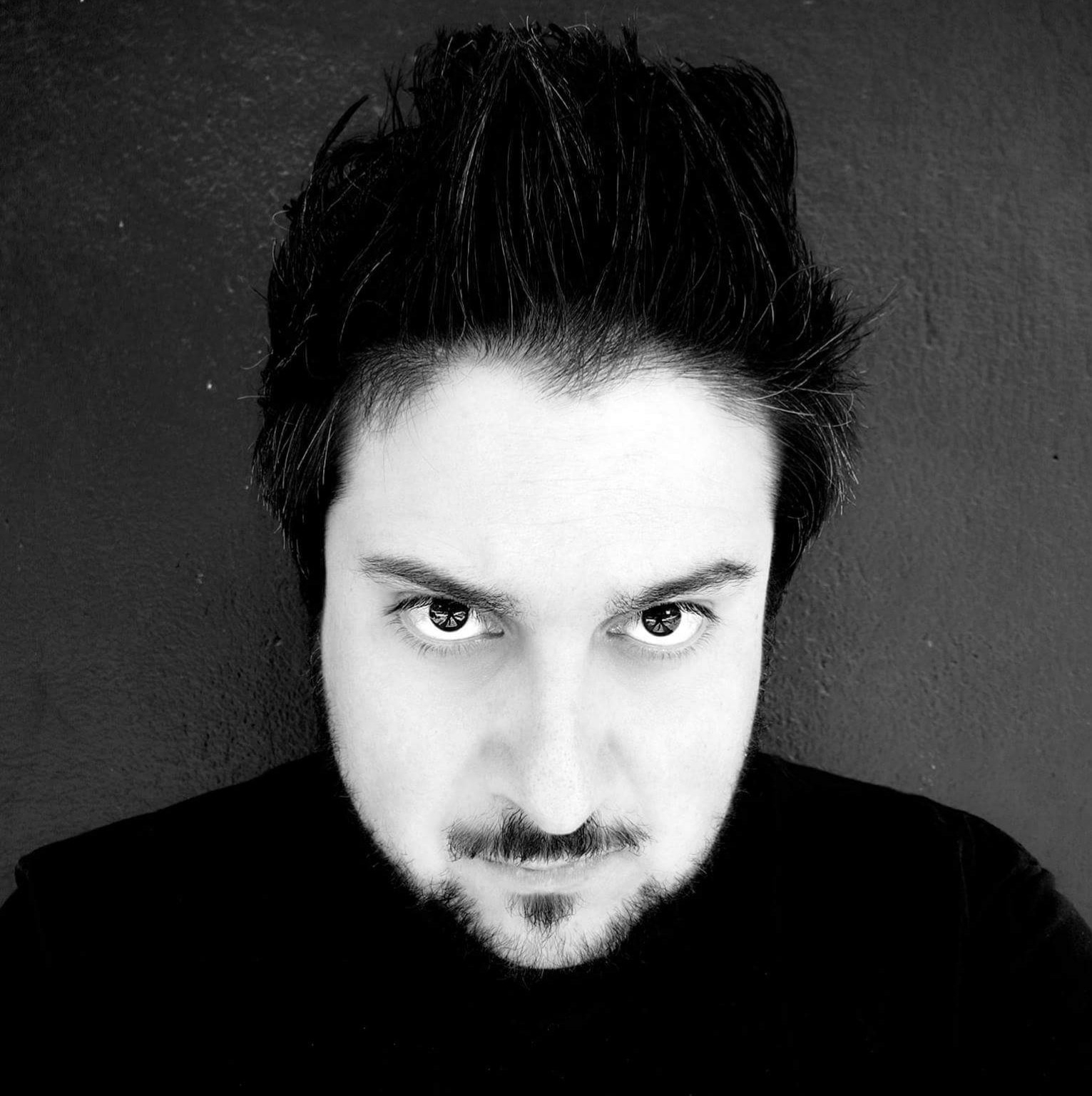 Senior Journalist, Phones and Entertainment
Stephen primarily covers phones and entertainment for TechRadar's Australian team, and has written professionally across the categories of tech, film, television and gaming in both print and online for over a decade. He's obsessed with smartphones, televisions, consoles and gaming PCs, and has a deep-seated desire to consume all forms of media at the highest quality possible.
He's also likely to talk a person's ear off at the mere mention of Android, cats, retro sneaker releases, travelling and physical media, such as vinyl and boutique Blu-ray releases. Right now, he's most excited about QD-OLED technology, The Batman and Hellblade 2: Senua's Saga.